High-level meetings have been held after the NFU wrote to the EU Commission asking it to investigate competition in fertiliser markets and offering to support European activity in asking for greater market transparency.
The NFU has shared data with the relevant EU Commission Directorates General and has raised the matter with Defra Secretary of State Liz Truss ahead of discussions at the March EU Agriculture Ministers' Council in Brussels.
On the home front, NFU President Meurig Raymond took the issue of market competition and removal of fertiliser tariffs to the Prime Minister as one measure to help reduce the crippling lack of profitability in agriculture.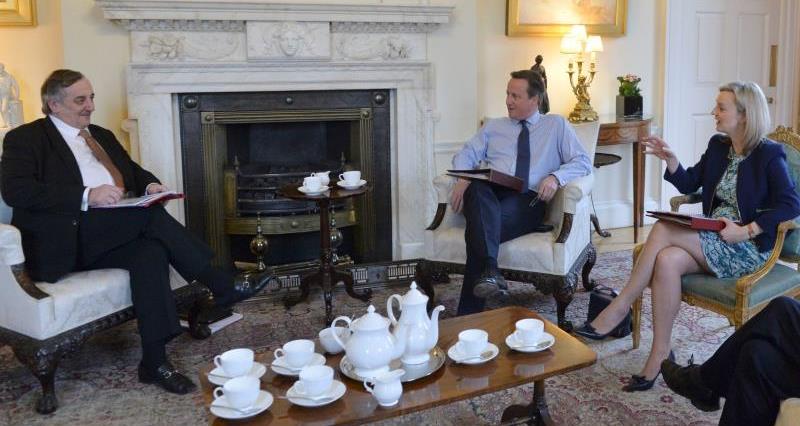 Fertilisers are a key input in agricultural production that can contribute to increasing yields and reducing production costs. The cost of fertiliser thus impacts on agricultural grain and forage prices and farmers ability to compete in international commodity markets. Costs for Nitrogen and Phosphate fertiliser in the UK have been rising further and faster than prices on international markets in recent years.
Abrupt and sustained falls in energy and grain prices, the key drivers of fertiliser supply and demand, have again triggered questions about when a similar trend in fertiliser prices might be seen.
Compounding this view in the farming community are moves to further consolidate the EU fertiliser manufacturing sector while the EU keeps a range of trade barriers in place against non-EU imports of nitrogen (6.5%) and phosphate (4.8%) products.
At July 2015 prices, this adds around £13/t to AN and £14/t to phosphate.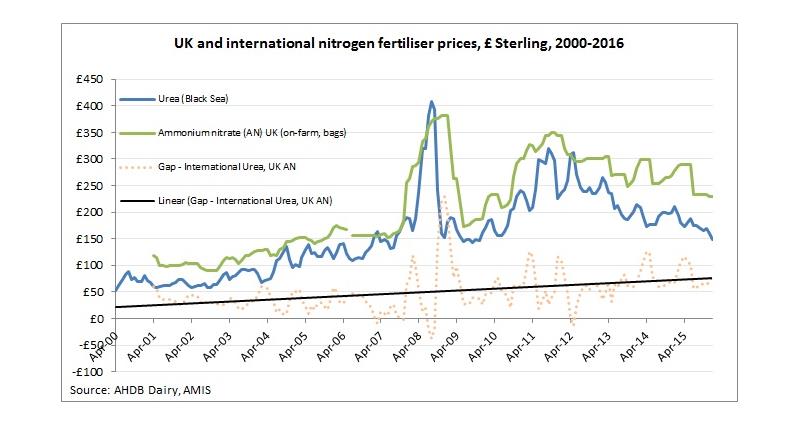 Growing gap between UK and international nitrogen fertiliser prices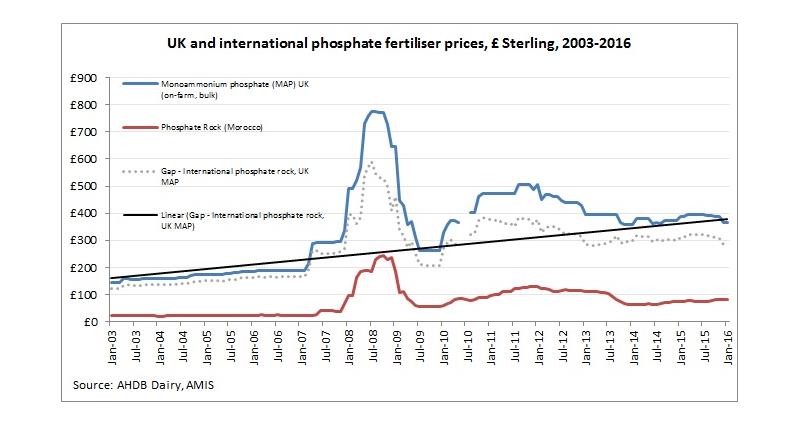 Growing gap between UK and international phosphate fertiliser prices

The UK is a net importer of nitrogen fertilisers, with about 50% of the market supplied by domestic production of ammonium nitrate (AN). In late 2014 traders complained that farmers were slow to order AN and other nitrogen fertilisers, but AN prices rose during and after this period.
In HMRC trade data it appears that in late 2014 significant quantities of AN were exported, at up to £100 below prices farmers were asked to pay, which is surprising in a commodity market.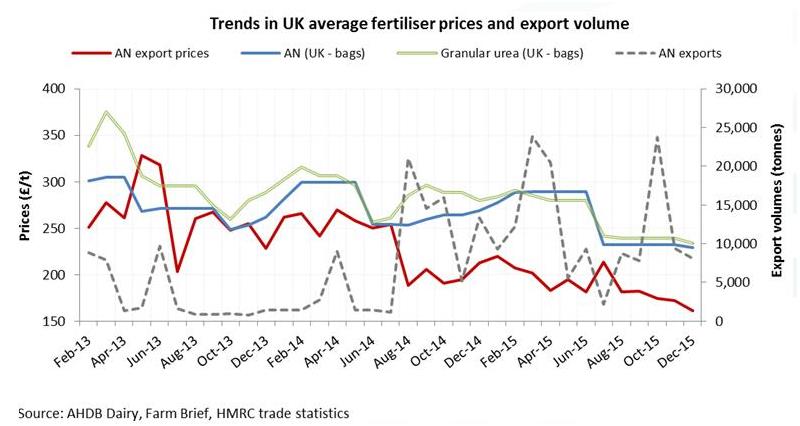 UK ammonium nitrate export and pricing 2014/15 season

What next?
We've asked for further action from the European Commission to reduce trade barriers to fertiliser producers seeking to import into the EU market and help restore balance to fertiliser supply and demand.
The FAO has gone some way in addressing lack of market information in cereals and oilseeds, and the NFU has also pointed out that there is a general lack of detailed and timely information about fertiliser prices in the public domain.
There is a potential role for the EU and WTO to expand activity in this area, for example to build on the existing work of the UN-FAO Agricultural Market Information System in analysing fertiliser market data to be both a provider of this information and help raise awareness of the changing dynamics.
Within the UK, we've encouraged farmer levy investment in providing fertiliser market information through the AHDB, possibly the first fertiliser market information provision of its kind, to help our members access vital information.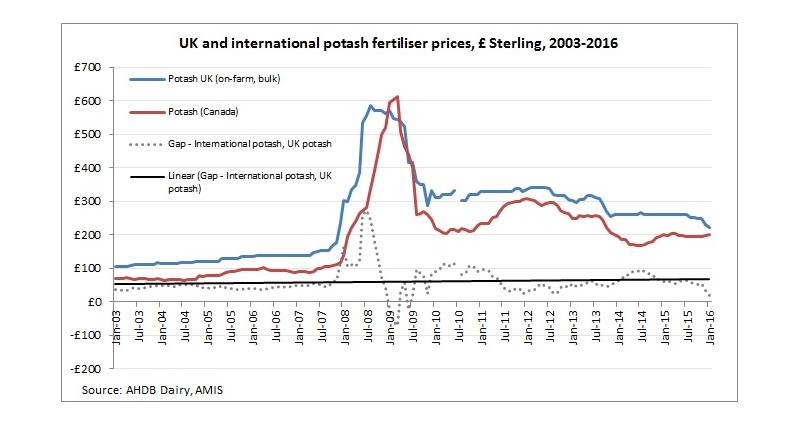 Potash fertiliser – no EU antidumping measures or import tariffs remain in force

We believe the lack of transparency on current trade and factors affecting future production and the EU maintaining import tariffs contribute to a fertiliser market far less competitive than should be, and that the Commission should use the tools it has available to remove barriers from farming at this difficult time.