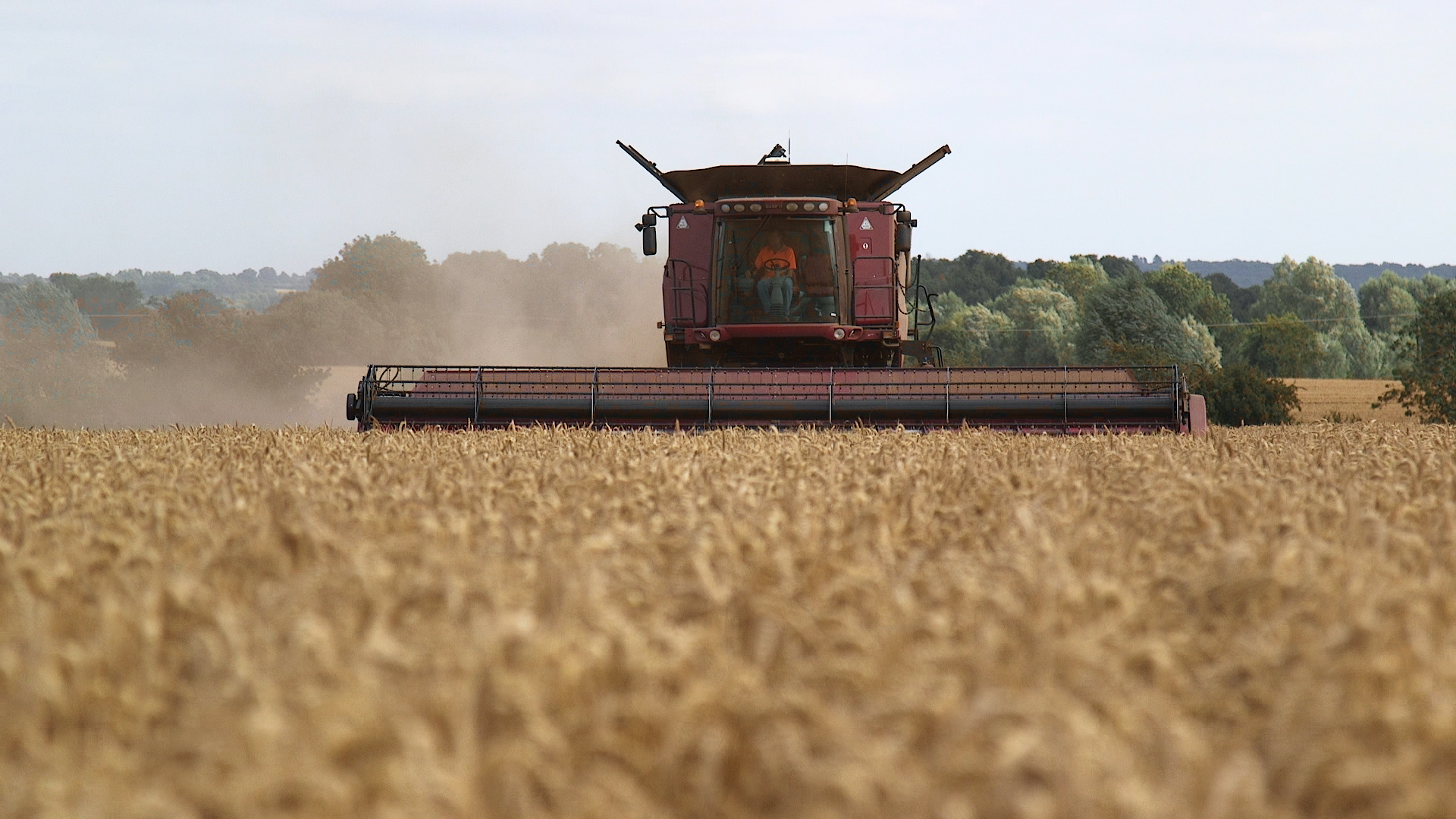 The busy time in the arable calendar is upon us – earlier than what we are traditionally used to. Although a hectic time of year, it's important to have all the resources you need to deliver a successful harvest. This quick guide is designed to support NFU members through this busy, important time.
Safety first
Harvest can be a dangerous time. Being busy is no excuse. Here's some useful hints and tips to keep everyone safe and follow @nfu_farmsafety on Twitter.
Reducing the risk of field fires
For the first time in many a year, we of course have a heightened risk of field fires due to the dry conditions. As this is something we don't often have to contend with, consider the following actions this harvest:
Stay vigilant: Keep a close eye on high risk areas to spot any fires early
Ensure all machinery is equipped with fire extinguishers and everybody knows how to use them. Don't take risks though!
Keep water bowsers full and in proximity to harvest operations
If possible keep a tractor and cultivator close to hand to create a fire break
Make sure everyone on the farm is aware of where the water sources are to aid the fire service
Identify the grid references of the farm / fields. This will help the fire service get to you quicker in an emergency
More advice on reducing wild fire risks can be found here.

Get to grips with your contracts
With the harvest coming in, many will be starting to increase the focus on grain marketing. To get the best return from the market, it is really important to understand the contract you are marketing your crops under and any specific merchant terms that apply:
Make sure you have a copy of the contract you are trading on and up to date versions of terms and conditions from your buyers.
To help, NFU members are able to access business guides to navigate some of the common issues:
NFU also offers a contract checking service, enabling members to access professional contract support here.
This season particularly, pay particular attention if you are marketing grain for delivery after March 2019. Look out for any specific clauses that relate to tariffs post-Brexit. It might be that you become liable to pay any tariffs so it is vital to understand any such clauses.
Need help? NFU CallFirst can advise on 0370 845 8458.
Get up to speed with grain sampling
Safe sampling of grain into and out of store is vital in managing quality and getting the best value for your crop. The AHDB Grain Sampling Guide is a key resource here.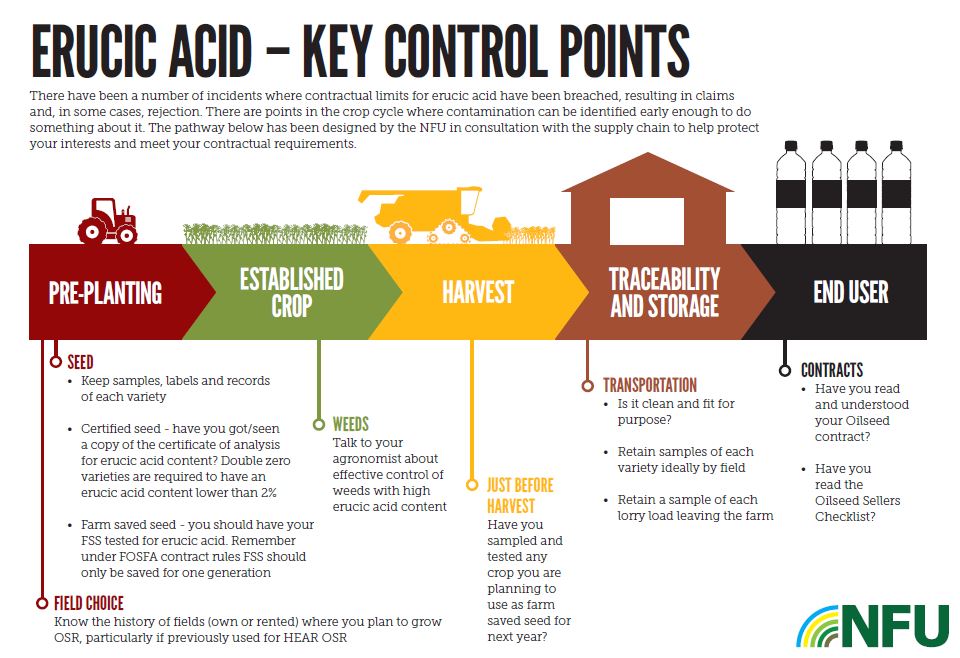 Manage your erucic acid risk
Erucic acid contamination has become a significant problem in recent years. Although the cause of the issue is still uncertain, there are some steps to take to minimise the risk. See the NFU infographic for more information.
There is still a level of uncertainty around the accuracy of the rapid intake test. Therefore, our advice to members is to challenge rapid results and seek a gas chromatography test.
If you are using farm saved seed for the 2019 crop, carefully select where this seed comes from and it is advised that you have a representative sample tested to ensure it is well below the 2% level.
Carefully select fields for the 2019 crop – avoiding any that have historically produced high levels of erucic acid.
If you are using certified seed, insist on have a copy of the certificate of analysis and ensure the result is well below 2%.
Take part in the NFU Harvest Survey
The annual harvest survey is a useful source opf evidence for NFU's policy work. This year it will help evidence the impact of the extreme growing conditions. Once harvest is complete, fill in the survey. Look out for further information in your Bulletin email newsletter, on NFUonline, on the NFU Crops Board Twitter feed (@CropsBoard) or in the August edition of British Farmer & Grower magazine.
Applications for the 2018/19 CDP are open until the end of August. The biannual scheme is open to next generation arable farmers / managers and designed to give insight into the grain industry beyond the farm gate.