The full impact of the coronavirus outbreak is starting to bite within the dairy sector. Hear from NFU dairy board chairman Michael Oakes in his latest blog. He writes:
Since the last time I wrote on the impacts of COVID-19 on the dairy sector, I cannot believe how quickly things have moved on. A couple of weeks ago we were just starting to face the situation of major shortages of milk on supermarket shelves, coupled with the complete loss of the foodservice market.
A week or two on, and it appears the full impact of the loss of those important markets is starting to bite. This has been coupled with a reduced demand for milk, now that the panic buying phase has subsided. To many farmers it seems perverse that we are facing this situation. Surely people are consuming the same amount of milk and dairy products now as they were before? Judging by the massive oversupply situation we are now seeing, it is clear that the loss of foodservice demand is not being made up for by increased retail demand and we are facing a pretty challenging situation.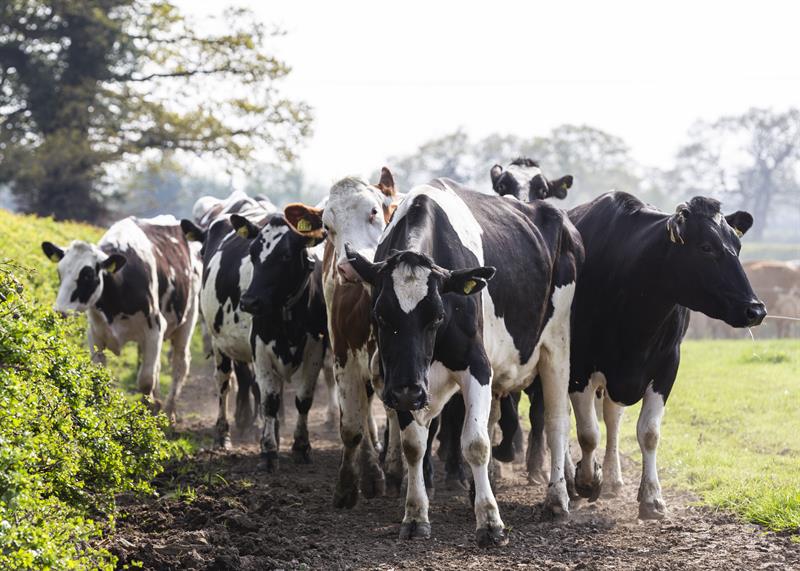 We have to remember that only a few weeks ago all of this milk had a perfectly good home.

The market was actually working well and a few processors were even putting prices up heading into spring as they were keen for more milk. And we have to remind ourselves, that, hopefully in a few months, all of this milk will once again have a perfectly good home. We want to be there to fulfil that demand, and we need to help the industry get through this.
We have been working on this issue since the very first day and we have built on our fantastic relationships across the industry and government. We have pulled together an industry response group from all the major dairy representatives and UK farming unions. I think it is crucial that we work together as closely as we can to help us all get through this tough period.
We have also developed a close working relationship with Defra and have been raising all of the issues our members face at the moment. I have to say Defra and the Minister are fully aware of the problems in the dairy sector and the department is working hard to address it, with us helping and providing input wherever we can. However, the urgency is increasing day by day and we have now publically called for the work to be stepped up and for decisive action to be taken to address the situation.
---
More on dairy and coronavirus:
See our latest press release calling for a meeting with the Secretary of State
How to contigency plan on your farm for coronavirus
Guidance on storing and landspreading milk
Derogation added to aid organic dairy farmers
Dairy sector updated Q&A on coronavirus
---
Many members are keen to know what the solution is, and I know I have heard lots of ideas going around. It is important to note that this is an unprecedented situation, and the goalposts are changing every day.
This situation is unprecedented and extremely fast moving.
Doing nothing through this crisis means the potential for an unsustainable level of returns for dairy farmers which will result in many farmers having to cease production. It is possible that we could lose an enormous amount of processing capacity used within the foodservice or export economies, meaning we may be unable to meet consumer demands.
This is not a 'typical' dairy crisis like those we have seen in the past, and the effects are widespread, beyond the dairy sector. This adds even more complexity with ever changing consumer buying patterns, stunted supply chains and restrictions due to ill health or staff shortages like never seen before.
Up until a month ago, markets were nicely balanced and supply and demand matched to provide for the UK consumer. Therefore, in these unprecedented times we will need unprecedented support to ensure the long term sustainability of the British dairy sector.