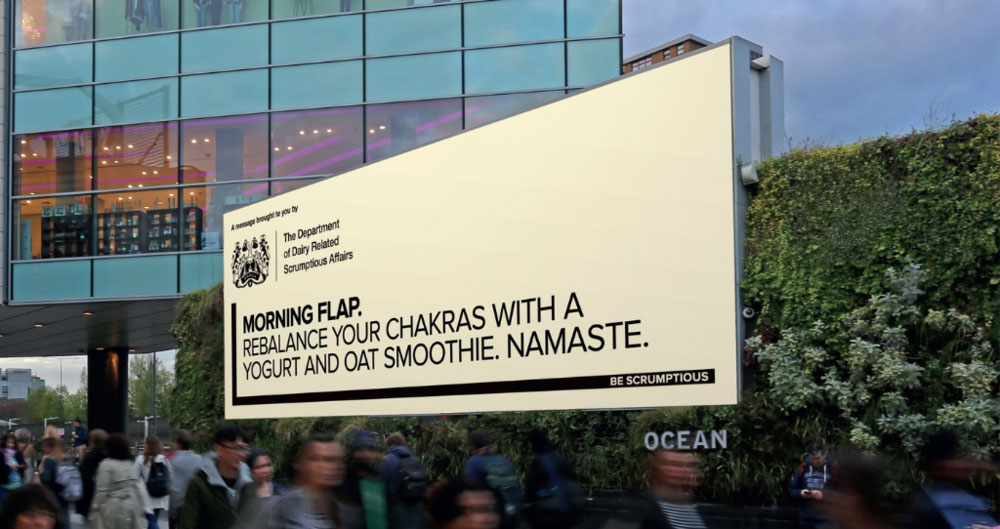 The AHDB and Dairy UK's recent 'The Department of Dairy Related Scrumptious Affairs' adverts have shown success in reigniting the public's love of dairy products.
The AHDB and Dairy UK's marketing campaign is now in its second year. Research carried out by the organisations in order to assess the impact of the adverts on consumers has shown that 11% more young parents are certain to buy dairy products and that there was an 8% fall in the number of people cutting their dairy consumption now or in the future along with an 11% reduction in intentions to consume plant-based substitutes.
Targeting 20 to 35-year-old parents, the promotional activity used humour to share moments when dairy makes life better through the spoof organisation: The Department of Dairy Related Scrumptious Affairs.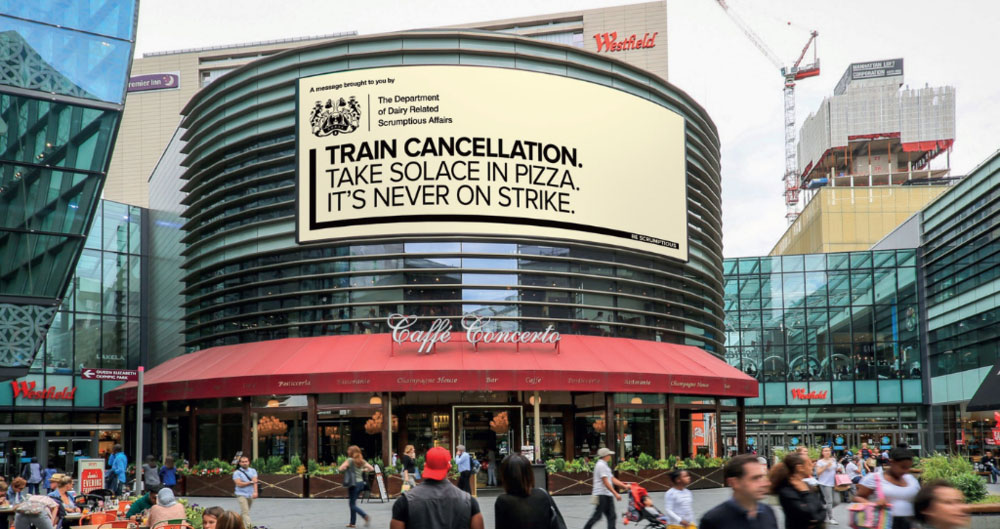 The campaign - which launched in 2017 - aims to remind people of their love of dairy focusing on taste, enjoyment and the moments that make life better. Featuring videos on social media and on-demand TV, digital outdoor billboards throughout London and cinema advertising, the activity ran between March and May this year. The adverts were seen by 23.8 million people on social media, 7.1 million on catch-up TV, 8.1 million in the cinema and 13.5 million on billboards.
NFU dairy board chairman Michael Oakes said: "Having seen the results of the campaign's first year, this has proven to be excellent value for money and has far exceeded our expectations. People may have forgotten why they love dairy, so it's vital we remind them through these quality and well-placed adverts, not only on social media and online but at major transport hubs, and areas which are popular with the public such as the Tube.
"These figures show that the adverts have worked. If we lose the millennials' interest in using diary products then we don't just lose that generation, we lose their children's interest as well. Other sectors could learn a lot from this approach and I look forward to seeing the next phase in action."
Farmers have also taken an active role in promoting the campaign locally by ordering branded posters, banners, re-useable coffee cups and car stickers for use on-farm and at local events.
Read more: