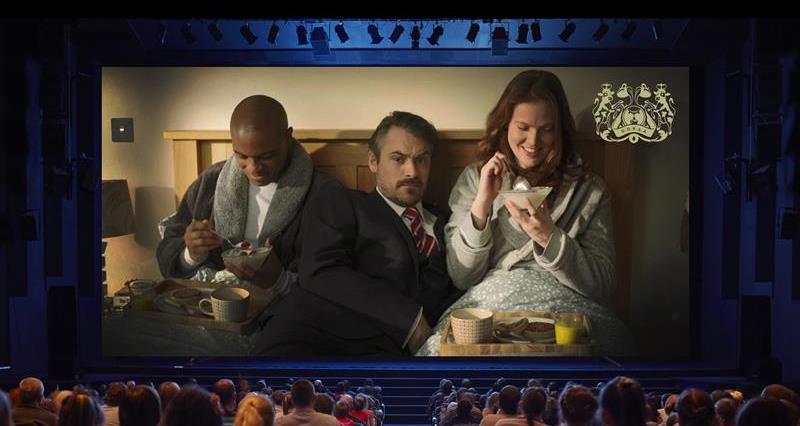 Cinema advertising is being used for the first time as part of AHDB and Dairy UK's £1.2 million consumer marketing campaign, which runs nationwide for the next ten weeks.
Now in its second year, the promotional activity, which is backed by the NFU, will also include videos on social media and on-demand TV alongside digital outdoor advertising throughout London.
The new push will target young families with pre-school aged children in a bid to engage time-poor but diet-conscious parents.
Using the spoof Government organisation - 'The Department of Dairy Related Scrumptious Affairs' - emotive taste messages will be used to remind them about the nutritional value of dairy products such as milk, cheese and yogurt.
NFU dairy farmer members can promote the campaign locally by ordering branded posters, banners, re-useable coffee cups and car stickers to use on-farm and at local events by clicking here.
Judith Bryans, Dairy UK chief executive said: "We want millennial parents to re-evaluate their love of dairy so have heavily invested in media that will drive noticeability and engagement. This year's campaign is set to be bigger and bolder."
Rebecca Miah, AHDB head of dairy marketing said: "People really enjoyed the humour from the initial campaign. The next phase builds upon that success and introduces new ways dairy can be enjoyed using cinema, iconic poster sites and social media activity.
"Cinema advertising is a great way to target a captive audience while they're in a positive frame of mind. They often combine the experience with a meal out so it's a perfect time to promote positive dairy messages."