A support package to help dairy farmers in England hit by the economic storm caused by the coronavirus pandemic has opened to applications.
Defra launched the Dairy Response Fund following considerable NFU and industry-wide campaigning for urgent help for the dairy sector.
The financial support for eligible dairy farmers comes after the almost complete closure of foodservice and hospitality outlets, resulting in the loss of a market for around 8 million litres of milk every week. This affected thousands of dairy farmers through drops in milk price or delayed payments.
Any dairy farmer who believes they may qualify is encouraged to complete an application form and submit their supporting information.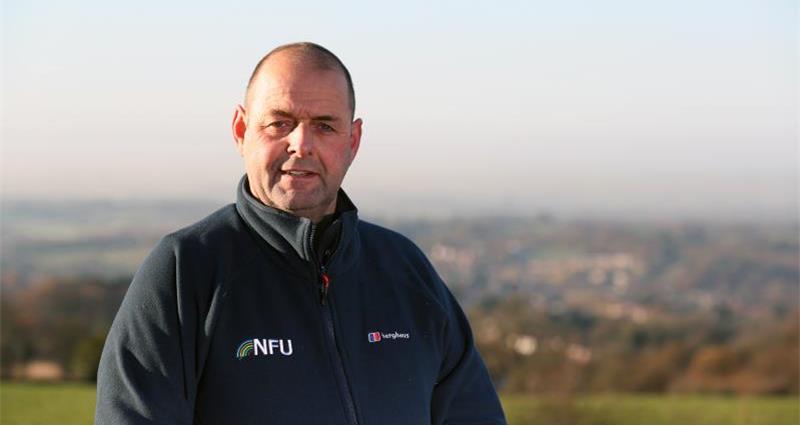 NFU dairy board chairman Michael Oakes said: "We are pleased to see Defra has finally opened the applications process under the Dairy Response Fund, which will provide welcome support for some of those farmers who have been badly hit by the market impacts of COVID-19.
We would encourage anyone who has been affected to apply for the support, and we are pleased to see that the application form required is very simple and should be easy for farmers to complete, and therefore get payments out in good time.
"We have concerns about the scope of this scheme and we are disappointed that many affected dairy farmers may miss out on much needed support. Many farmers who anticipated Defra assistance for income losses will not qualify for the new scheme, which calculates eligibility based on milk price instead of lost income.
"Nevertheless, we urge those farmers who may be affected by this change in policy to make Defra aware and to let the NFU know so that we can raise those cases. It is imperative that Defra reviews the scope of the scheme as soon as possible so that those farmers who miss out can be included.
"We also note that Defra has excluded sheep, goat and buffalo producers, whereas the Welsh government has extended support to them. It is extremely disappointing that no support is available to those businesses as well as direct sellers of milk, despite the huge amount of evidence that we have submitted to show that some of these businesses have lost 100% of their business during the coronavirus crisis."
:: Find the handbook and application form for the Dairy Response Fund on Gov.UK here.
Read more on NFUonline: