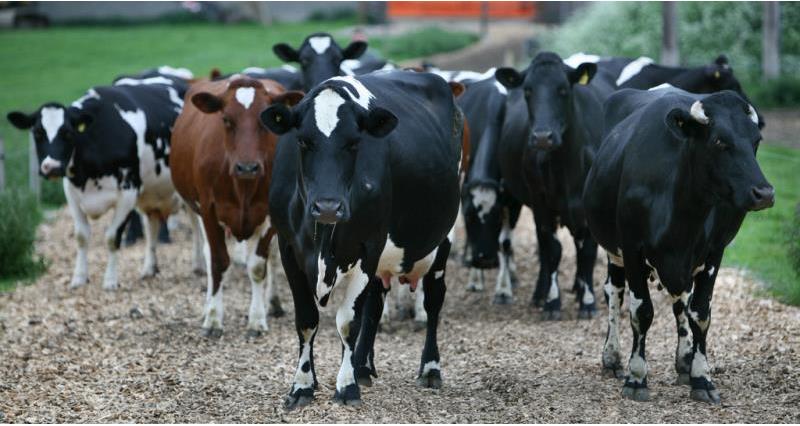 The winners of the prestigious RABDF/NMR Gold Cup are opening up their Herefordshire dairy farm to representatives from across the sector.
Brothers, Chris and Rich Norman, and their team from The Leen, Pembridge, Leominster, were announced as Gold Cup winners during the Dairy Tech event at Stoneleigh earlier this year.
The NFU members have developed a 600-cow dairy herd along with a 200,000-bird broiler unit and an anaerobic digester on their 162-hectare family farm.
The open day today (Thursday June 14) will include an introduction from the Normans, a welcome from RABDF's Matthew Knight and a market predictions and trends talk from dairy industry analyst Chris Walkland.
NFU West Midlands regional dairy lead Jeremy Lowe and Herefordshire county adviser Clare Greener are both attending the day.
There will be four talk stations (repeated every 45 minutes throughout the day) situated around the farm covering the following topics:
- The Leen's Business - structure and opportunity: Tony Evans, The Anderson's Centre
- Key drivers of business performance: Moana Puha, LIC
- M.M.F.I - the four letters that determine the success of your team: Paul Harris, Real Success
- Linking your farm with the environment: Kate Speke-Adams, Wye and Usk Foundation.