The UK farming unions have thanked government for finally releasing the long-awaited consultation on the regulation of dairy contracts.
In a letter to Defra Secretary of State, George Eustice, the farming unions welcomed support through the recent Covid19 crisis which has enabled supply chains to provide a continuous supply of dairy produce, throughout this difficult time, but said that the crisis also highlighted their concerns about inherent problems that exist within the dairy supply chains which have come to the fore during the last few months.
NFU national dairy board chairman Michael Oakes said: "It has been eight years since the dairy contracts voluntary code of practice came in and while some buyers have made great strides towards fairer contracts, it's clear plenty of bad practice still exists.
"During the COVID-19 crisis we have seen a significant number of cases where farmers have borne a disproportionate amount of the cost in the supply chain, as the risks within the market place were shunted down to farm level at an alarming pace.
"Dairy farmers want to place themselves in a more sustainable position for the long term and dairy contracts are at the heart of this. We want to see flexible and innovative regulation that not only delivers fair terms for farmers but an equitable balancing of risk between farmers and buyers.
"I welcome this consultation. The NFU has done lots of work on dairy contracts already, but we are keen to get a range of views that will form the basis of our submission to government.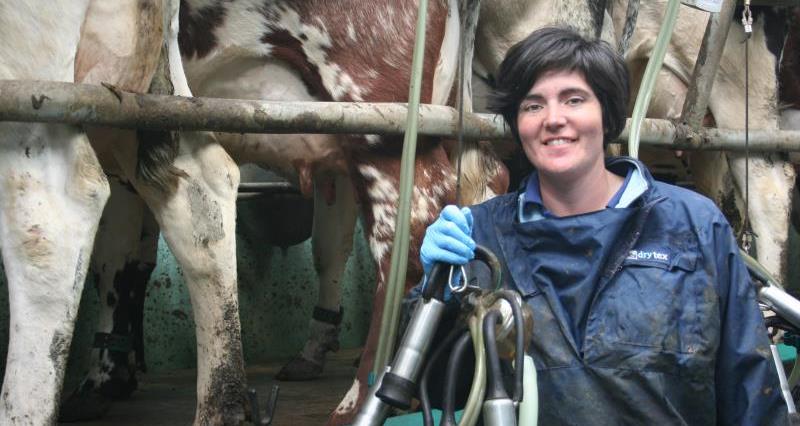 Abi Reader, NFU Cymru milk board chair, said: "The recent COVID-19 crisis has seen bad practices play out at the expense of our milk producers' businesses. Farmers were hit with price cuts at no notice, unilateral implementation of A/B quotas, a lack of transparency over pricing and delayed payments, which left many dairy businesses in an unsustainable position.
"This has to change and with the right conditions within milk contracts we have an opportunity to do just that. Let's not waste this opportunity and work together for a positive outcome. It is all about good practice, fairness and a supply chain that works for everyone"
NFU Scotland milk committee chairman Gary Mitchell said: "This is the best opportunity since deregulation in 1994 for the dairy sector to evolve the current unfair, inefficient, short-sighted supply chain. The experience of CV19 merely underlines that risk management, efficient reactive and proactive volume management, logistics and long-term investment cannot be effectively addressed without industry coordination and cooperation."
Ulster Farmers Union dairy committee chairman Mervyn Gordon said: "This government-initiated consultation on milk contracts is the first step in a long overdue debate across the Northern Ireland dairy supply chain. The UFU, alongside UK Union colleagues, will engage with all stakeholders to ensure that we embrace this once-in-a-lifetime opportunity."
More from NFUonline: