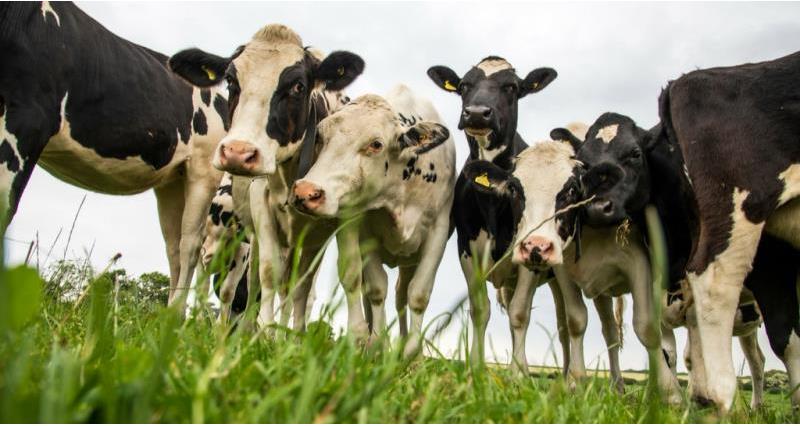 On World Milk Day the NFU and farmers across the country celebrated all that's great about milk and British dairy.
Throughout the day farmers, people in the dairy industry and lovers of milk made a noise on social media using the hashtag #WorldMilkDay.
The Global Dairy Platform (GDP), which helped to coordinate global celebrations, also started a "Raise a Glass' campaign, asking people to take photos and videos of themselves drinking a glass of milk and share via social media.
Established in 2001 by the Food and Agriculture Organisation of the United Nations (FAO), World Milk Day helps to raise awareness of the dairy sector and recognise the importance of milk as a global food.
This year the overarching theme for World Milk day was celebrating the important contributions of dairy to sustainability, economic development, livelihoods and nutrition.
#WorldMilkDay in Herefordshire
There is no better way to get children to connect with where their food comes from than by drinking a glass of milk whilst looking at a herd of dairy cows.
NFU member Andy Bevan is a dairy farmer from Herefordshire who also hosts a Regional Talent Centre on his farm for elite young football players in the region. On World Milk Day Andy teamed up with the NFU, Nemi, and County Milk to supply milk to children during a tournament of local under 9's football teams. This was part of a wider campaign to link World Milk Day with sports and athletics, especially due to the football World Cup this year.
NFU and County Milk representatives we on hand to offer glasses of milk to the children and promote positive, nutritional messages about dairy. Andy said: 'Children don't realise how good milk is; the protein, calcium and vitamins in it.'
The dairy cows were grazing in the fields surrounding the football pitch, meaning that when drinking the milk, the children could see exactly where it had come from. Andy felt that events like this are particularly important, as many people do not know how their food is produced: 'We supply around 3,000 litres of milk a day but many children that come here are dumbstruck by the cows and are amazed that they are milked twice a day. Events like this help to promote British milk and the value of dairy farmers.'
Images from the day can be seen below.

#WorldMilkDay on Twitter