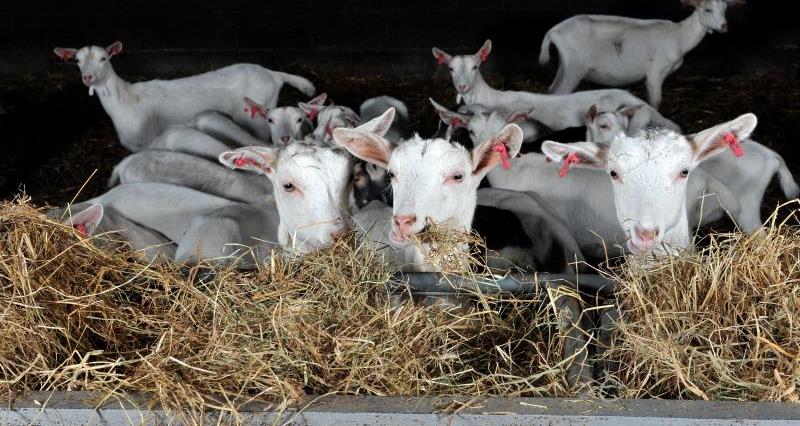 The NFU is calling for specialist dairy producers, including the goat, sheep and buffalo sectors, to be included into the wider dairy COVID19 hardship scheme.
Many specialist dairy farmers have suffered the same issues as conventional cow dairy producers with market volatility, while the provision of fresh perishable products has no flexibility to withstand market shocks, with limited market management tools, no spot market, powder drying or intervention opportunities.
Producers of specialist dairy products made from sheep, goat or buffalo milk supply three overarching markets; farmers markets and country fairs/shows, deli counters at supermarkets, restaurants and pubs.
The NFU has explored the government's current financial business support package, and most of these specialist producers do not fall into any category to be furloughed or receive self-employed funding and most do not pay rates.
NFU dairy adviser Phoebe Russell said: "These specialist dairy producers have seen their markets vanish essentially overnight, when the UK lockdown was imposed in March and the markets have not recovered. For many across the three specialist sectors, this has meant trying to operate at 90-100 percent loss of markets and therefore sales and income, which is placing significant pressure on the ability of the businesses to ensure essential bills are paid and animal welfare is maintained.
"There is a growing concern that as a small specialist industry which operates on small margins and without the economies of scale, many of these small businesses will be unable to continue, losing specialist farmer skills and valuable genetic pools of animals that cannot be rapidly recovered. The NFU has already heard that a number of these specialist producers have already closed their businesses and are trying to find new homes or cull markets for all their stock.
"The issues have been raised through the relevant trade organisations, including the British Sheep Dairying Association, the National Sheep Association, the Milking Goat Association and the Specialist Cheesemakers Association, and along with the NFU, all have been lobbying government for financial help. Producers have also been engaging with the Royal Association of British Dairy Farmers through their milk losses and disposal survey, which has outlined the significant effects felt by these specialist sectors as a result of Coronavirus. Being able to access Defra's £10,000 dairy hardship grant would be a lifeline for many."