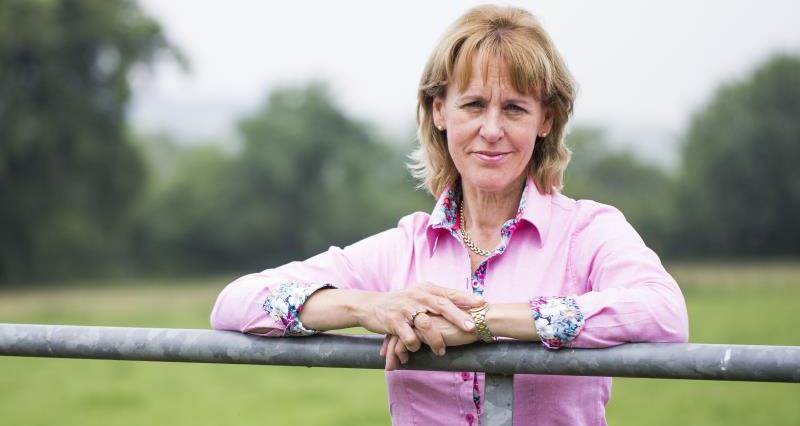 NFU President Minette Batters will give a keynote speech at this year's Women in Dairy conference being held at Sixways stadium in Worcester.
The event on Wednesday (19 September) is part of an initiative from RABDF and Promar International, supported by AHDB Dairy, designed to bring women working in the sector together to learn, network and promote the image of dairy farming.
Mrs Batters will focus on what barriers the dairy industry will need to break as it faces Brexit. She will tell delegates that whatever politicians are saying about it, the Chequer's Plan is still the only plan on the table.
The NFU President will explain why frictionless trade with the EU is vital for the dairy sector and the vital need to maintain access to a flexible, reliable and competent EU workforce post-Brexit.
Mrs Batters will also talk about the recent landmark publication of the Agriculture Bill which has set in train the hugely important process of introducing a new, post CAP domestic agricultural policy; one designed specifically for the needs, and recognising the unique characteristics, of UK agriculture.
The Women in Dairy conference will also hear from a range of other speakers from across the farming industry including Charlotte Hall and Anna Dinsdale, AG Agri, farmer and writer Liz Haines, Helen Rogers, Friars Moors Vets, and Di Wastenage, Patron of Women in Dairy.
The Dairy Industry Woman of the Year Award will also be presented. Finalists include Becci Berry, Jill Brown, Ceri Cryer, Rachel Knowles, Kate Robinson and former NFU Dairy Board Appointee Janette Prince - Good luck to all!