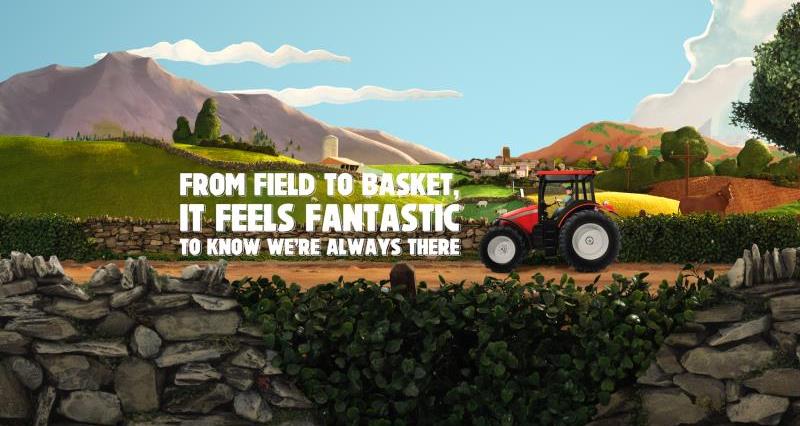 Red Tractor's TV advert has been reviewed by the Advertising Standards Authority (ASA) following 28 public complaints and one filed by Viva!, the animal rights group.
It was reported the complaints stated that the Red Tractor standards did not guarantee animal welfare and so challenged the advert; declaring it was misleading.
The ASA did not uphold the complaints because standards had been put in place to protect the safety of the Red Tractor scheme's produce. Those standards went beyond those required for the farming of livestock and a regime of inspection of adherence to those standards was in place.
The two adverts were aired during prime time television slots, with the key line being: "Behind a Red Tractor is peace of mind when putting food upon your table. Traceable, safe and farmed with care, just look for the red tractor label"
AFS (Assured Food Standards) stated that Red Tractor food can be traced from farm to pack throughout every step of the supply chain. Even each step of the supply chain must be certified by Red Tractor.
AFS also mentioned the Red Tractor standard is based on robust on-farm standards which are built on scientific evidence, farmer best practice and consumer demand, including substantial animal health and welfare standards. Although no scheme can ensure a particular level of welfare, those standards are checked routinely on every farm on an annual 18 month cycle. Inspections are carried out by independent certification bodies who are all accredited by the United Kingdom Accreditation Service (UKAS).
The Red Tractor advert was aired on the 12th of September 2018 to promote and encourage consumers to look for the Red Tractor label when shopping. Consumers are twice as likely to look for Red Tractor products if they know and understand the scheme.
More Links: