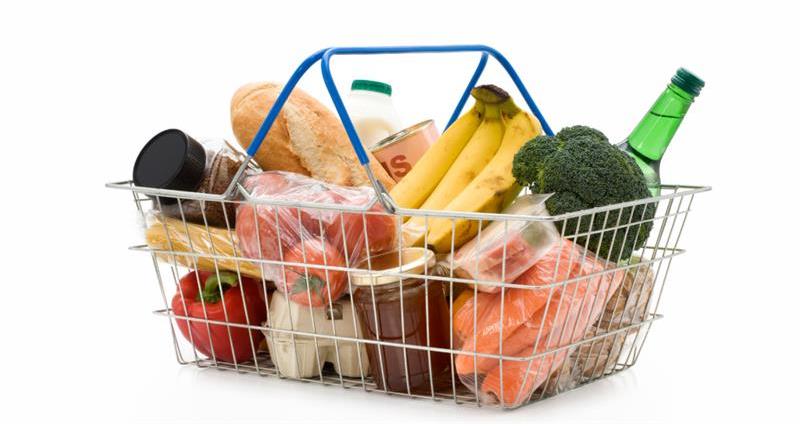 Here, the NFU's food chain team provides a brief summary on the current situation. This page will be regularly updated as the situation changes.
Updated 31 March 2020
Defra's Food Chain Emergency Liaison Group
The NFU is involved in discussions on a weekly basis with Defra's Food Chain Emergency Liaison Group. This group is held by Defra and includes all the major food industry representatives and retailers. Discussions regarding COVID-19 have to date been focused on raising significant industry issues, such as access to labour, key worker status, logistical challenges in food distribution, regulatory burdens and competition law and feeding the most vulnerable in society.
NFU engagement with retailers and food service
The food chain team is engaging regularly with the top nine UK retailers and the major food service businesses to understand how their supply chains are being impacted by disruptive consumer buying behaviours. The food chain team has highlighted to retailers several points which members have raised concerns over, particularly regarding plans on promotional campaigns, risk areas across the supply chain, and harnessing their support to lobby government on 'key worker' definition.
The NFU's food chain team is helping support businesses who have lost significant volumes due to the closures across the food service sector. We are highlighting to retailers potential blockages in the supply chain which are preventing the supplies meeting the additional demand from retail. The demand across retail however is not significant enough to absorb all of the food service volume.
More from the NFU:
Retailers supporting SME suppliers
The NFU has welcomed announcements from retailers that they will support their SMEs (small to medium sized enterprises) during the ongoing coronavirus outbreak.
Morrisons has offered immediate payments for its smaller suppliers in order to support cashflows. Morrisons is temporarily re-classifying a smaller supplier from those with £100,000 of business-a-year with the company to those with £1 million of business. This will mean that an extra 1,000 small food businesses will qualify for these new payment terms.
David Potts, Chief Executive of Morrisons, said: "We are Britain's biggest single foodmaker and we want to be there for the smaller foodmakers, farmers and businesses that supply Morrisons. We're a British family business and we will be doing our best to support them through this challenging period."
Sainsbury's has also committed to making immediate payments to small suppliers to help cashflow. The retailer also said support would be available to suppliers in financial distress as a result of the ongoing uncertainty. "We want to support our suppliers and partners because it is vital that we all help each other during this challenging time", said Sainsbury's Commercial Director Paul Mills-Hicks.
Tesco also followed suit last week with Aldi announcing immediate payment for small suppliers with turnover of less than £1m.
Feeding the nation – relaxing competition law
On 22 March 2020, the government announced that 1.5 million UK citizens, who have been classified as 'vulnerable', will be told to stay at home for the next 12 weeks. The NFU has been involved in discussions with government, senior retail representatives and food banks to help with preparations in ensuring food supplies are delivered to those most in need within this defined vulnerable category. This has involved a relaxing of competition law, which will enable retailers to share information and data regarding stocking levels, cooperate to keep shops open, share distribution depots and delivery vans and pool staff to help meet demand.
This relaxation only applies to retailers. The CMA statement indicated that it has no intention of taking enforcement action against businesses cooperating or food rationing that is necessary to protect consumers, even if it is outside the scope of the relaxations. It has however indicated that it will not tolerate businesses exploiting the situation cover for non-essential collusion, including sharing longer term business strategies. Further guidance on this is expected shortly by the CMA.
NFU members may be asked by retailers to discuss how they can assist in the work they are doing to feed the most vulnerable in society. NFU members should seek to ensure any changes to supply agreements, including any new agreements to share data, should be in writing, including if possible a timeframe of how long the agreement has been made for.
More from the NFU: