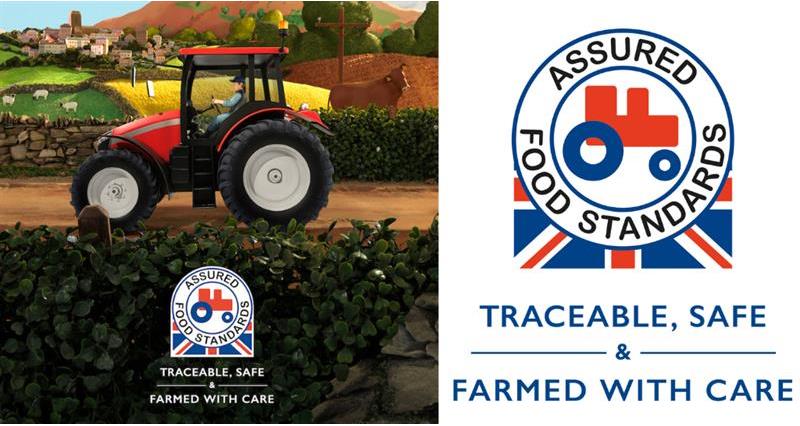 Red Tractor has said a high-profile promotional push in the autumn, including the organisation's first television advert, influenced a 1.4m shoppers to look for the logo and 'trade up' from cheaper alternatives.
The farm assurance scheme spent eight weeks promoting the standards behind the logo and used before-and-after YouGov polling to monitor the impact.
The proportion of 2,000 shoppers who said they would switch to a Red Tractor product over the cheapest one rose from 36% in September to 41% in November.
If that were scaled up, AHDB said the five-point percentage lift would equate to 1.4m people.
Shoppers associating the logo with "traceable food from farm to pack" has nearly doubled to almost 62%.
Red Tractor Chief Executive Jim Moseley said: "We can immediately see a direct benefit to members through the sheer number of people who say they will now choose Red Tractor over a non-assured product. This is just the start and we will continue to enhance the reputation of our world-leading scheme.
"But we need to do this together. We need our members to maintain our standards every day of the week to show consumers that we have something robust they can trust and buy into.
"Increasing confidence in Red Tractor is vital, particularly as we approach Brexit."
NFU comment: "Red Tractor has achieved success in increasing consumer recognition and understanding of the logo while ultimately increasing the influence the logo has over shopper purchasing decisions.
"They have been able to cut through a noisy marketing environment to bring the message of trusted, traceable food to British shoppers.
"The campaign has been an fantastic opportunity for British farmers and growers to promote the benefits of buying British food and we look forward to continuing to build upon this success in the 2019 campaign. Red Tractor's plans for future campaigns will continue to enhancing the reputation of Red Tractor logo, building on the success of this year's campaign.
"Brexit has brought significant challenges to British agriculture and 'Brand Britain' must be based on the integrity of robust food assurance. There has never been a more important time to market and promote great British food and farming at home and abroad to encourage shoppers to buy high quality, British produce in a competitive market place."
See also: