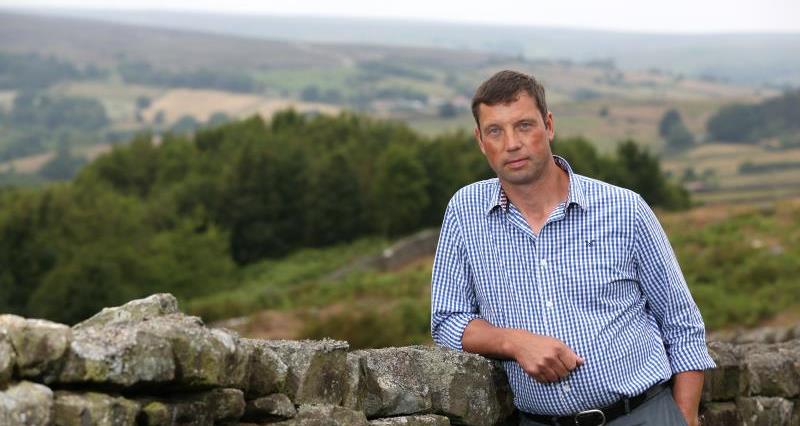 The government has confirmed that anyone visiting a 'retailer' or 'auction house' is required to wear a face mask or covering in England, This is as well as abiding by social distancing measures and using hand sanitiser.
Selling of breeding stock through the live ring ceased in March, but livestock marts started to re-open and become busy as sheep were prepared for sale.
NFU livestock board chairman Richard Findlay said:
"With many of the autumn sheep sales now in full swing and the fact that we've seen a resurgence of coronavirus, I'm urging all farmers that are attending livestock marts and sales to follow the government's COVID-19 guidelines on social distancing, hand hygiene and wearing a face covering, and to follow any other requests made by the market operator.
"Markets play a vital role for our industry offering a transparent marketing service for farmers to buy and sell breeding and store stock. We do not want to see any interruption in this valuable service".
What do NFU members say?

Wyn Evans, NFU Cymru livestock board member
"I went to one mart a few weeks ago and there was social distancing but there weren't many masks, but I went to the same one more recently and everyone was wearing them. Everyone was adhering to rules and social distancing, and there were circles around the auction rings, so there was plenty of space for people who want to buy.
"Only go if you're a buyer or a seller. I don't think you should go if you're there to socialise or see what the trade is like. We want to make sure that the door stays open for buyers and sellers."
Will Case, tenant farmer, Cumbria
"I think we all realise that if we don't observe the rules, there is every chance that livestock marts will be closed down. We want a full operational market, and if it's just a matter of wearing a mask, it's a small price to pay. It's a matter of thinking what's best for yourself and your business, if wearing a mask is bad as it gets, it's not that bad."
More from NFUonline: