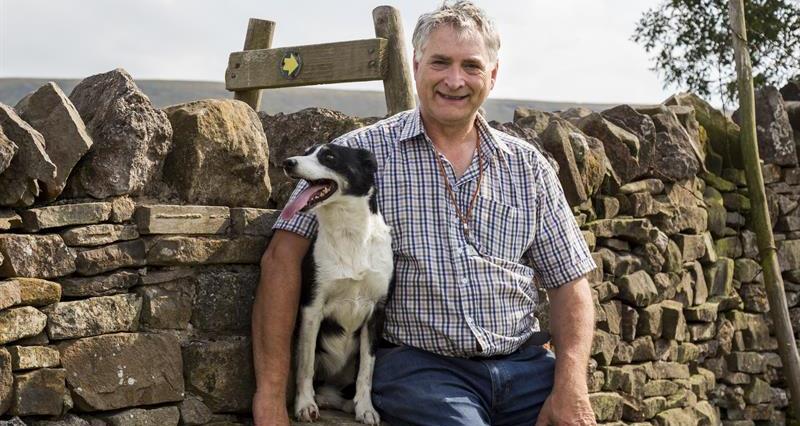 NFU upland's chairman Thomas Binns reflects on an extremely varied month, both on and off farm.
While farming work has levelled out offering the chance to get caught up on odd jobs, lobbying for hill and upland farming has stepped up a gear, with lots of rail-track between home and London.
The month kicked off with the NFU's upland forum, providing a catch-up opportunity with regional counter parts as well as learning about current work streams of NFU staff such as net zero, food strategy and BPS updates.
It is not every year North Sheep is right on the doorstep. Speaking at the seminar 'The Future of Environment Land Management Schemes' alongside Defra's James Le Page, Julia Aglionby from Foundation for Common Land and Adrian Shepherd of YDNPA, I continued to raise that farmers are the delivery vehicle for both food and the environment, calling for future ELMs are simple for positive farmer uptake.
This event was followed by an on farm visit with Dame Fiona Reynolds, previous director general of the National Trust until 2001 and previously director of the Council for the Protection of Rural England (now Campaign to Protect Rural England) and secretary to the Council for National Parks. The aim of the visit was to discuss the recent Glover review on National Parks and examine the roles and constraints of National Parks and AONBs. With an initial release now live, this will be a key work stream for the forum and myself over the coming months.
London seemingly is a frequent visit, this time to meet with Natural England and press the NFU's concerns over delayed Countryside Stewardship payments. As a result of continued lobbying by members and NFU staff, Natural England announced late payments to be awarded in July – some much welcomed news for upland farmers. However, challenges continue to arise, with the latest news to legislate for rotational burning on blanket bog proof of this.
A trip to Defra's Noble House to attend an uplands stakeholder forum to advance NFU concerns about ELMs and the lack of progress, in addition to NFU Council saw the end of June come all too quickly on the upland lobbying front.
The recent good weather also brought about earlyish silage and five big shearing days back home – every year these tasks seem to clash so I am thankful to have a good team at home to keep the ball always rolling!
You may also be interested in reading: