NFU Horticulture and Potatoes Adviser, Lee Abbey, says why buyers need to review contracts and prices on the back of one of the most challenging growing seasons in living memory.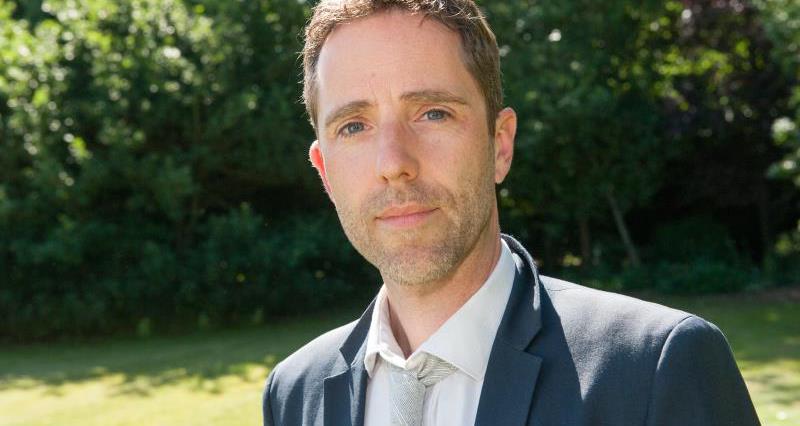 This time last year, members of the NFU Potato Forum and I were meeting with packers and processors to call for clarity on payment deductions and rejections, and challenged all parts of the supply chain (both buyers and growers) to build open and collaborative relationships to help drive the sector forward. We set out our findings in the Bridging the Gap report, published last December, and described our vision of a productive and profitable future. Fair, collaborative and transparent relationships between suppliers and customers are paramount to that success.
Just one year later, those relationships are being tested to the maximum.
It's worth making one thing clear from the start: the extreme weather events of 2018 have been out of growers' control and it would take the most stone-hearted buyer not to recognise that. Yields are down across the country. There isn't a single grower out there who hasn't worked all hours of the day to try and manage the crop as best they can and their efforts should be applauded, not penalised.
The NFU has been in touch with a number of packers, processors and retailers over the last couple of months, asking how they intend to deal with yield and quality issues, and calling on them to apply flexibility and fairness when dealing with shortages. The vast majority have said they will review specifications (some have already made changes) and will communicate closely with their suppliers to manage the crop as best they can. There is a clear recognition that everyone has to pull together to get the most out of the diminished crop; and as this is a northern hemisphere issue, it's not like there are many spare potatoes elsewhere to get hold of.
I am still hearing, though, of many members coming up against brick walls when talking to their customers. Remarkably, some buyers are trying to hold growers to their full contracts without any movement on price or specification. It is difficult to understand the logic. With the number of growers reducing in the UK, and many customers building better, longer term relationships with their suppliers, growers no longer have to stand for one-sided, risky contracts. Buyers playing hard ball this year may find they have very few suppliers left next year!
Price is, of course, an issue. With most potatoes grown on contract at fixed prices, the extra costs involved in managing this year's crop, plus the loss of income from lower yields means growers are significantly out of pocket. A price increase for next year is needed if growers are going to plant the same volume again. But a price increase for this year should also be on the table. Cash flow is a major challenge for many businesses and the NFU has been in contact with the major banks to ensure they understand the difficulties being faced by farmers and growers - some of which have recognised the need to take a different approach to short term borrowing and overdrafts during these challenging times.
It is difficult to look ahead to 2019 when 2018 is still throwing so many challenges our way. But it is worth remembering that the NFU offers helpful advice on contracts so that members are better prepared to enter a new agreement. From the Contracts guide which gives an excellent overview of what it means to sign up, to the guide on force majeure which is particularly pertinent this year, and the contract checking service which provides a full contract review ahead of signing on the dotted line. I would encourage all members to take advantage. And if you do get into difficulty once signed up, don't forget you can contact Call First for some much needed support.