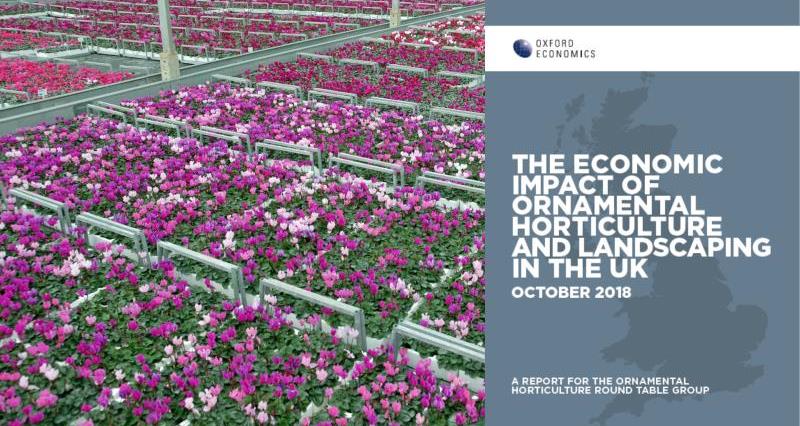 Work by the NFU-backed Ornamental Horticulture Roundtable Group has driven home the value of the nursery, parks, gardening, arboriculture and landscaping industries for the first time.
The report has shown that the total GDP footprint of the UK's ornamental horticulture industries in 2017 was £24.2 billion.
Other findings in the report include:
Around 568,700 jobs across the country were supported by ornamental horticulture and landscaping in 2017.
Some £5.4 billion in tax revenues to the Exchequer were linked to ornamental horticulture.
Garden tourism accounted for £2.9 billion of the sector's contribution to UK GDP.
Engagement with gardening, green spaces and nature also offers profound benefits for mental, physical and social health and wellbeing.
There is also a broad slate of crucial 'ecosystem services' that natural spaces and green infrastructure provide.
The presence and proximity of natural features adds an estimated £131 billion to the value of the UK's housing stock.
Gardening stalwart Alan Titchmarsh is championing the findings and called for proper governmental recognition and support – and a rethink on policies which will see a million more homes without gardens by 2020 than in 1995.
The report, carried out by Oxford Economics, can be found in full by clicking here.