NFU Horticulture and Potatoes Board member, Guy Poskitt, reflects on a political situation as uncertain as the weather, and issues surrounding the apprenticeship levy.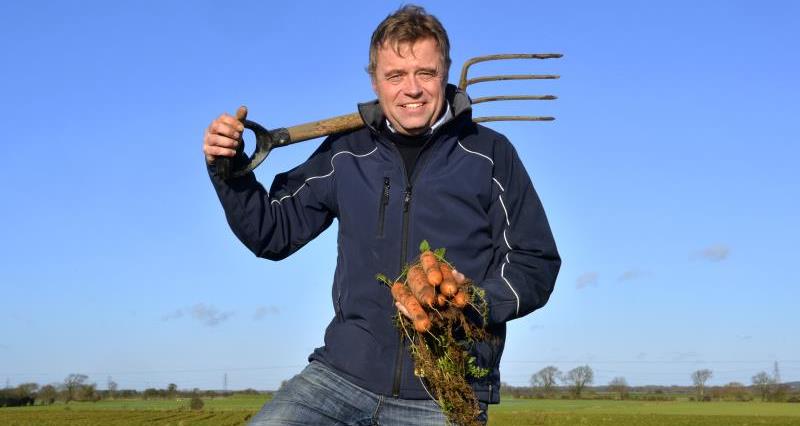 With the current political climate, I do question whether we will ever leave the EU. The situation is so unsettling to the economy and especially to our sector. And what impact might this have on delaying the Agricultural Bill?
The Agriculture Bill needs to support a sustainable and productive farming industry, one that enables us to operate on a level playing field with our competitors. Even now, whilst we are still a member of the EU, it is unforgivable that some root crops can be treated with neonics in Belgium but they can't here? This has to be addressed.
Another pressing issue I have is the apprenticeship levy which is payable by employers with a wage bill of over £3 million. Sadly, I fall into this category but I am really struggling to use my 'pot' - some of which I now start to lose as it can only be held for two years.
I can use some for a farm worker I have as an apprentice to pay his day release but my own son who I hope is going to university this September to do agri business has been told his course is not acceptable for the levy despite the fact he also works for the company. Where is the sense in that? Neither can I use the pot for any on farm training, so realistically I feel like I am stuck with yet another government tax. It may be suitable to some industries and businesses, but it doesn't work for ours.
There is as much uncertainty with the weather as there is in politics, as we swing from drought to flood, and I am sure once again the EA will be looking at putting environmental features in front of food production. We need policy makers to have a better understanding of our industry, and not be driven by headline grabbing soundbites that are often fed to them by single issue NGO's.