Chief Horticulture and Potatoes Adviser, Lee Abbey, talks about the ongoing engagement with growers on the future of AHDB.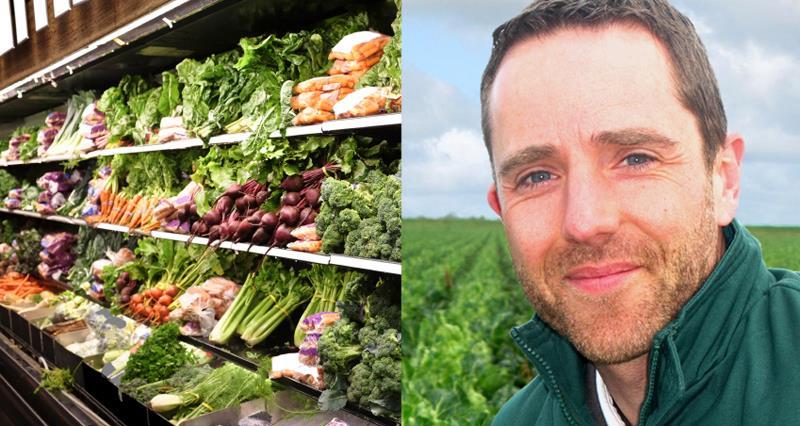 Aside from the usual priority issues for our sector, most notably access to seasonal labour, the topic on many growers' lips when I've met them over recent weeks has been the future structure of AHDB. Defra's request for views on AHDB officially closed on 9th November – which some growers felt was too short a timescale given the busy period – but the debate has far from concluded and it has been helpful to continue to get feedback from our members.
Understandably, in a sector as diverse as horticulture, those views can vary considerably: from those that are supportive of the research programmes it funds, to those that feel their crop sector isn't well represented and therefore want a voluntary levy introduced instead. There has been one area of broad consensus; growers value the important work AHDB does on EAMUs (Extension of Authorisation for Minor Use crops), and the NFU's response to the review highlighted the critical importance of this function. Many growers I've spoken to, however, do not feel engaged with AHDB and struggle to see how their levy money has been used for their benefit.
The NFU wants to see the core functions of AHDB continue but the time is right to move to a model that is less bureaucratic, more dynamic and works in partnership with its levy players so that they are prepared for a post-Brexit world. You can read the full NFU response here, and here is the view from our Chairman, Ali Capper, which she shared in the days leading up to the close of the review.
For those growers that wish to see a voluntary levy, a grower led petition has been created to gather support and make a case to Defra. If you want to know more you should contact QUhEQnBldGl0aW9uQGdtYWlsLmNvbQ==.
While the initial review has closed, it remains important that growers are still able to have their say – please continue to give us your feedback and we will ensure it is shared with Defra and AHDB.