NFU Horticulture Board Chairman, Ali Capper, sets out the board's priorities for an effective AHDB going forward.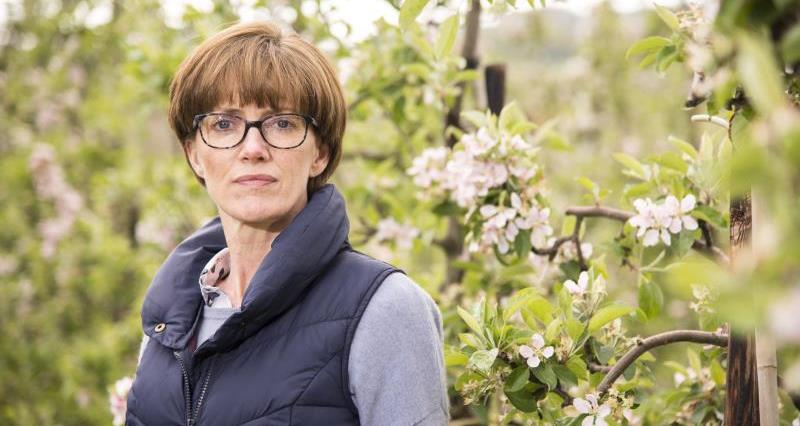 With the deadline fast approaching for you to get your responses in for the AHDB review – Friday 9th November – the NFU Horticulture and Potatoes board has set out what it believes the sector needs from the AHDB in order to flourish. The full NFU response will be published on the NFU website early next week so if you need guidance before submitting your own response, I would urge you to read it.
We need our businesses to be productive, competitive, and profitable, and also to have the confidence to invest in the future. But to achieve this we must have access to the latest research, technologies, production and market data, as well as industry leadership which tackles market failure.
As the UK heads towards leaving the EU and into a period of uncertainty, instability, and change, it is more important than ever that the AHDB is able to deliver these functions for us. In short, we want the AHDB to provide value for money, deliver practical information and advice which can be applied at farm level, and to support the sector in transforming UK food production.
There are a number of key areas where we need to ensure that the AHDB is at its most effective. When it comes to governance, it is critical that the AHDB sector boards, committees and panels have the right balance of grower representation, with a clear remit and appropriate influence within the organisation. Furthermore, it is important to strike the right balance between strategic level issues and the day to day crop specific priorities. Transparent communication to and from the AHDB Horticulture and AHDB Potatoes board is critical so that the levy bodies are focussed on the things that matter the most to levy payers.
The NFU Horticulture and Potatoes board believes that there is a need for an industry review of the levy collection system for horticulture and the permitted deductions. This need to better reflect today's industry and ensure that there is fairness. All too often, members tell us that the rigid criteria set out in the statutory instrument are outdated.
When it comes to market intelligence for the horticulture sector, most growers tell us there is no desire to invest high amounts of levy on big data sets, but targeted reports that have a particular strategic focus would be useful for our sector. A continued lack of any reliable or credible macro level market information could hamper our sector in a new policy arena where it needs to be able to demonstrate performance and productivity.
AHDB Horticulture provides an invaluable service to our sector on crop protection, most critically the activity of generating EAMU applications, and this functionality should not be lost. As we leave the EU however, there may be an opportunity for Defra and CRD to develop a crop protection policy that reduces the reliance on AHDB to generate EAMU applications, thereby freeing up AHDB resource and money which can then be more targeted to increasing productivity.
On Knowledge Exchange, both AHDB Horticulture and AHDB Potatoes should work more closely with agronomists and supply chain networks, as it is through this means that most growers learn of agronomic and technological advancements.
With the 9th November deadline fast approaching next Friday I hope you will all take the time this weekend to send in your responses and help shape the role of AHDB in supporting a productive, competitive and profitable sector. You can submit your views by clicking here.