Ali Capper describes the developing situation with regards to labour availability post Brexit, and welcomes the Co-op's commitment to the NFU Plants & Flowers pledge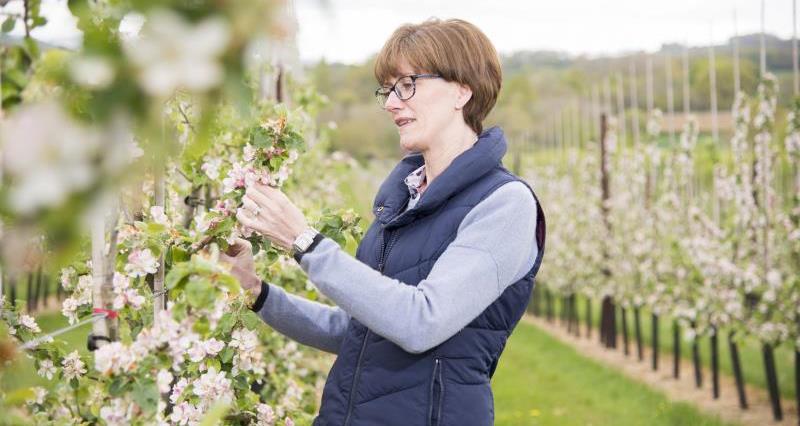 From the current leadership race taking place in Westminster to the unpredictable nature of the weather, sometimes it seems as though the only thing we can be certain of at the moment is uncertainty! As a grower, I need an environment which supports long term business planning, giving us certainty.
That is why, amidst this confusion, I am delighted that the Co-op have signed the NFU's Plants and Flowers Pledge, an initiative which commits them to honour the principles of the Groceries Supply Code of Practice for the ornamental sector, despite flowers and plants not being included formally in the code. This step will allow growers to plan further ahead, investing to grow this vital sector and creating greater supply chain collaboration.
Alongside these supply chain initiatives, we need policies which allow us to look to the future and grow our businesses. Across farming, and particularly in the horticultural sector, a fit for purpose immigration policy which gives us access to the labour we need is central to this. That is why we are calling for the Seasonal Workers Pilot to be expanded from the current 2,500 visas to 30,000 in 2020, ahead of the transition to a fully functioning scheme for 60,000 in 2021. This scaled increase is essential to ensure that the system is adequately tested and fit for purpose.
To allow for this increase in numbers there should be at least 10 operators, both labour providers and direct recruiters, who can recruit via the Pilot. Furthermore, as retailers are recognising, the ornamental sector is an incredibly important part of our sector, and this should be recognised by including flower and plants growers within the scheme. These steps will allow all recruiters, from farms to agencies, to properly prepare guaranteeing the UK horticulture sector has access to the competent and reliable workforce it needs to pick, pack and grade their produce.