Anthony Snell, NFU Horticulture Board member, looks at the sugar tax and the opportunities to promote the healthy eating of fruit and vegetables.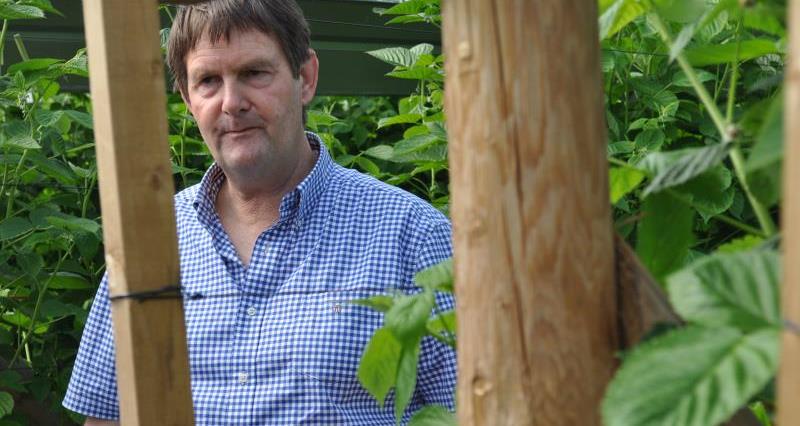 As we head into 2019 and healthy January after all the Christmas excesses, I thought it would be appropriate to write about the Sugar Tax imposed by the government on drinks last April, which has raised already an astonishing £154m,with three months to go before the end of the first year! There is now even talk about widening the tax to most processed foods such as pizzas etc.
Why doesn't the Government spend some of this money from the tax on actively promoting the consumption of healthy Fruit and vegetables?
It is always frustrating in most supermarkets when all the high sugar or calorie products such as sweets and chocolate bars are in the very high visibility checkout areas, where our children can pressurise us parents to select, or they can cleverly pop them into the trolley before the till unnoticed!
We'd love them to snack our healthy fruit and vegetables, with blueberries and raspberries being ideal candidate examples, for prominent checkout positioning.
Why can't the government financially support supermarkets in this endeavour?
Most people think that the responsibility for tackling obesity lies with individuals and their families, so I don't really know who the sugar tax is actually helping. Healthy eating is all about personal responsibility, and I have to say I personally can sometimes be a little irresponsible!
Ribena produced in the UK by Suntory with Healthy Blackcurrants supplied by a dedicated British Grower base has responsibly reduced sugar to avoid the sugar tax, and has seen encouraging sales increases. It is debatable if this is a result of not having to increase the cost due to the tax, or because of the excellent relationship growers have with Ribena, which has resulted in excellent joint promotional work.
We need a healthy economy as well! Let us hope that all politicians and industry can work together in the next months to conclude the right Brexit for Britain, and forget during this period their personal ambitions!
Happy New Year to all Growers.