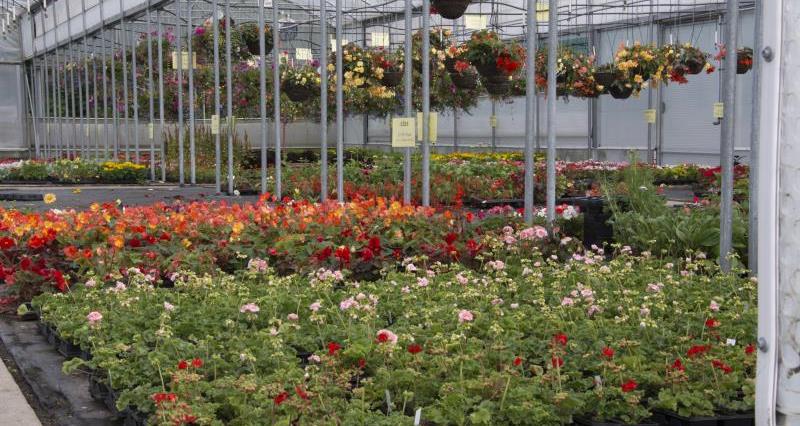 The Animal and Plant Health Agency (APHA) has emailed importers and producers of petunia plants and seeds in England and Wales, making it clear that GM plants must not be marketed.
The petunias are not considered to pose a risk to human health or the environment. However, because there is no EU authorisation for GM petunias they cannot legally be sold.
APHA is asking the trade to confirm if they are holding petunias of the following varieties which the authorities suspect / know** to be GM:
African Sunset**
Amore Mio**
Bingo Coral Blast
Bingo Mandarin
Bingo Orange**
Bingo Orange Morn
Bonnie Orange (or Bonnie Orange 15/Orange 15)**
Bonnie Red 14** (variety used to produce the mixtures Trixi La Bomba and Trixi Coco Bello)
Capella Red**
Cascadias Red Lips**
Cascadias Simply Red**
Charms Flame 2-140
Colorworks Homare
Crazytunia Cherry Cheesecake (aka Crazytunia Swiss Dancer)**
Crazytunia Citrus Twist**
Crazytunia Kabloom
Crazytunia Star Jubilee
Electric Orange (or Famous Electric Orange)**
Flamingo
GN2012-01 Type Homare** (experimental variety offered for trialling)
Go!Tunia Orange**
GS Hellorange
Happy Classic Yellow Orange Stripes 0-82
Hells Fruit Punch
Lipstick**
Littletunia Red Fire**
Maui Sands**
Mini Blast Rose**
My Love Orange**
Orange Star (or Pegasus Orange Star)**
Orange Yellow Centre 749 (07336)
Orange Yellow Zone 225
Pegasus Orange**
Pegasus Orange Morn aka Salmon Ray, or Ray Salmon**
Pegasus Table Orange
Peppy Cerise**
Peppy Red**
Potunia Plus Neon/Violet**
Potunia Plus Papaya**
Potunia Plus Red**
Potunia Red**
Raspberry Blast**
Sanguna Salmon**
Sentuna 2.0 GShell Orange Nr. 11-45
Sentuna 2.0 Rose Coral 315
Stars Yellow Orange
Surprise Red 2017**
Sweetunia Hot Pink**
Trilogy Deep Purple**
Trilogy Mango**
Trilogy Red**
Viva Fire**
Viva Orange**
Viva Orange Vein**
Where stocks are being held, APHA is following this up and, as necessary, will ensure that GM material is not being sold. Similar action will be taken in Scotland and Northern Ireland.
APHA have stated that they do not envisage that special measures are needed for the disposal of affected plants, given that they are not thought to be a risk.
This news follows an initial report that GM petunias had been found on the market in Finland, supplied as young plants from Germany, Denmark and the Netherlands. The European Commission asked other EU Member States to check the position in their territory and take appropriate action.
APHA have highlighted that, at this stage it is not clear how GM material has got into the petunia supply chain in Europe. There is no evidence to suggest GM plants have been introduced deliberately rather than inadvertently. They are working with EU authorities to locate the source of the issue with a view to preventing further occurrences.