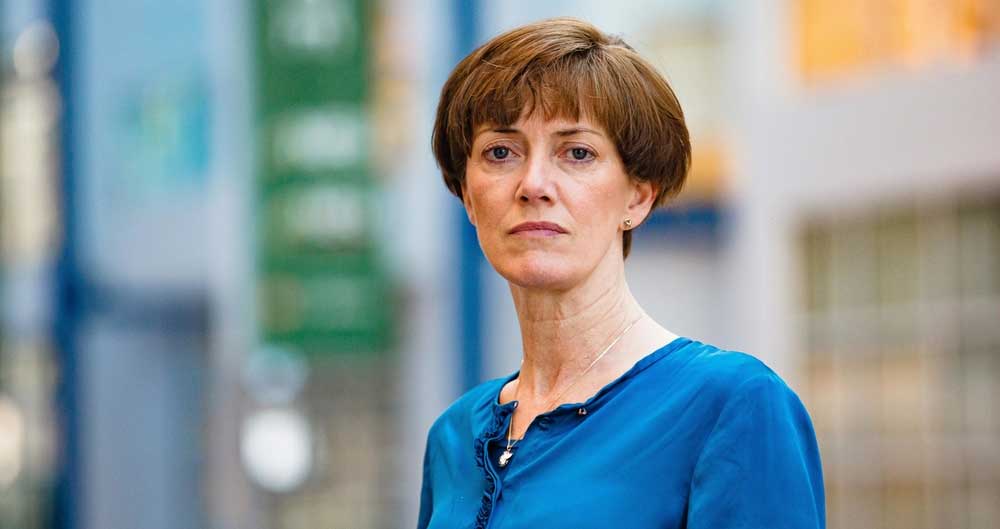 The NFU's horticulture and potatoes team is working hard to do everything it can to help as the impacts of COVID-19 are felt. Hear from horticulture and potatoes board chairman Ali Capper.
By the time you read this, it will almost certainly be out of date. That is the very nature of this fast-moving situation, and one which has been a massive challenge for you all and everyone at the NFU. Everyone has been working hard to stay abreast of the changes and make sure that every issue is captured, considered and that as many solutions as possible are being found.
As is always the case, in such a diverse sector as horticulture and potatoes, the impacts and concerns on our members have been wide ranging. Top of the list is the very real threat that we will not have enough workers to pick and pack our crops this season. Lockdowns and travel restrictions across the continent are limiting the abilities of workers to travel into the UK, so businesses and labour providers have been working round the clock to get workers in while they still can. We continue to discuss the options for EU and non-EU workers for the whole season. At the same time, we are assisting members to implement new policies to ensure their workers are safe and that social distancing is practised wherever possible.
There is now a big push to recruit workers from within the UK. This is a collaborative effort across the whole industry. It is an absolute necessity because we will not be able to get the numbers we need in the short term from overseas. We continue to be in regular dialogue with government at a senior level discussing every recruitment option which remains a top priority for us all.
Another key concern is the impact on the ornamentals sector. Most garden centres have either shut or are expected to do so in the coming days. The NFU has pushed for the ability to sell plants online without the need for a plant passport and is pleased that Defra has agreed to continue the pragmatic approach it adopted earlier this year, which will allow business to divert to online sales at this time. We are also seeking confirmation that ornamental workers are still able to tend to plants in nurseries to ensure crops are not lost. Of course, these measures will only mitigate the losses we can expect, and the NFU is working with other industry bodies and government to explore ways to support the sector through this difficult time.
Logistics in the potato sector are a growing concern. With retail demand high, there are difficulties finding the logistical capacity to get sufficient stocks of ware potatoes off farm and to the supermarket. Likewise, some growers are struggling to get seed potato deliveries to their farms. Now that the weather has taken a positive turn, and following the delayed lifting of the 2019 crop, growers are desperate to plant crops while they can and cannot afford delays in receiving their seed.
It's impossible to capture all issues in one article, it is a very long list, so please do keep a close eye on the horticulture sector brief at NFUonline which is being updated regularly. It goes without saying that everyone is working very hard on your behalf. I would like to congratulate the NFU's horticulture and potatoes team – Lee, Emily and Rupert – for the work they are doing and I'm sure they will continue to do an excellent job for us all. If you have any questions or wish to get in touch, click here to email me directly.
Ali Capper