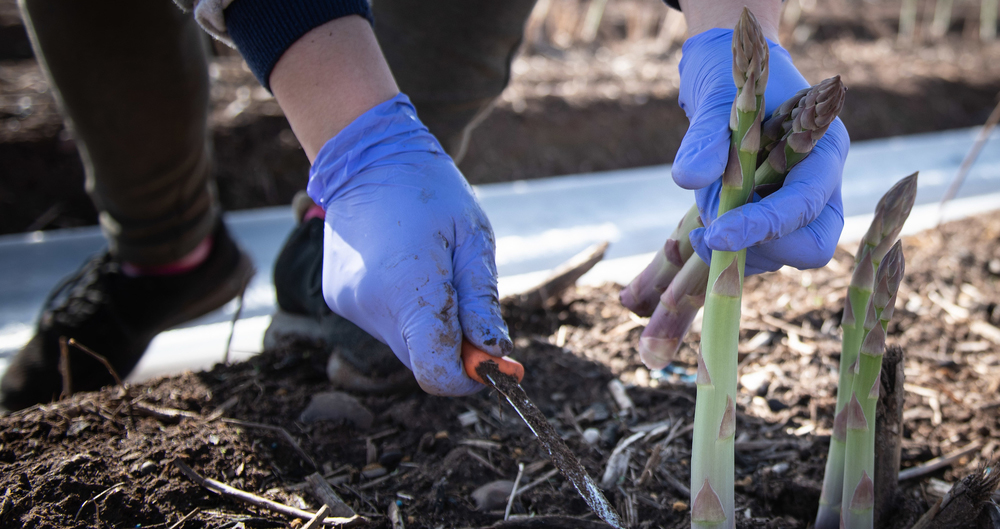 The NFU has been pushing for the urgent announcement of the two new Seasonal Worker Pilot operators for 2021, so the news that AG Recruitment has joined with another agency hot on their heels is very welcome. Read how we've been making a difference.
Horticulture growers will be relieved to hear that the list of Seasonal Pilot Operators now includes AG Recruitment. The announcement on the fourth and final operator is expected imminently. We will update these pages as soon as we get news.
AG Recruitment's appointment follows a government 'procurement' process that began, at the end of December 2020, with a Request For Information from interested labour providers. Defra and the Home Office reviewed the applicants this spring.
Playing catch up
The NFU had been pushing for an urgent announcement to enable growers to contact the new providers and for those providers to start issuing visas. NFU Chief Horticulture and Potatoes Adviser, Lee Abbey, said that the appointment of the additional two operators is just the start, and there was still a significant challenge ahead.
"The lateness of a decision by the government in 2020 on the expansion of the scheme for this season meant the sector would always be playing catch up," he said. "The peak horticulture season is upon us, but the new operators are only now able to issue visas and, typically, it can take up to six weeks for the first people to arrive. This puts enormous pressure on the sector where labour is increasingly hard to find."
Working with the DWP
To help members, the NFU has also been working with DWP to support members with domestic recruitment. "It's not the solution to our labour needs," Lee explained, "but domestic recruitment is increasingly important to help mitigate against shortages, and we'd encourage members to advertise seasonal roles through the DWP. Our DWP support for seasonal domestic recruitment member briefing explains how. Advertising roles locally is also critical in providing DWP with direct data on seasonal vacancies and the challenges of filling them."
2021 Seasonal Pilot Operators
Growers can contact the three pilot operators through their websites. Check back here for the fourth, which will be added to the list as soon as they are confirmed.