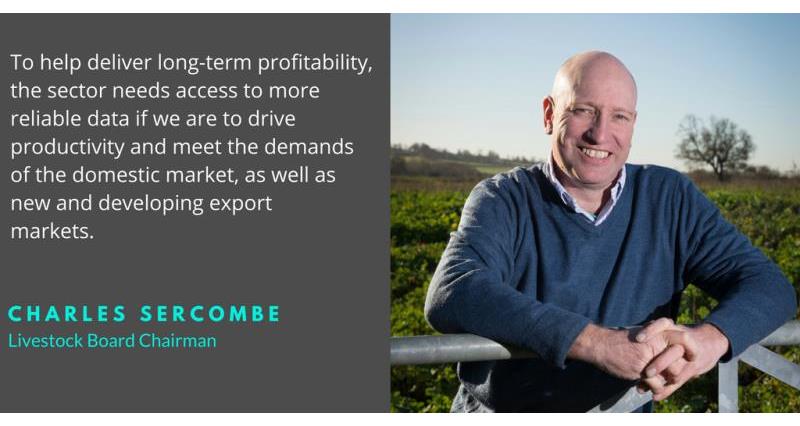 Throughout our work in 2017, the Livestock Board has continually driven for the best possible deal for members.
Our involvement with the UK Government's changes, to holding registration, movement and reporting requirements, has led to the extension of the batch-reporting exemption for sheep movements within keepership – a huge win. This has complemented our work supporting Defra to develop a livestock traceability service. It could deliver a wide range of benefits for livestock producers and the supply chain. The opportunities are significant as we aim to develop and improve systems that support trade, customer confidence, enable better disease preparedness and help the industry drive forward productivity gains.
Our work has seen numerous supply-chain wins with retailers showing increased support for British beef and lamb, with Co-Op and Morrisons moving to 100% stocking of British fresh lamb all year round.
A failure to secure unfettered access to the European market would have huge implications for the red meat sector, lamb especially. We will work with trade officials in the UK, Brussels and Geneva to articulate the importance of our closest market and ensure imports complement our domestic production. The Livestock Board is clear that our sector needs a Domestic Agricultural Policy that recognises the benefits livestock farming delivers for the environment and rural communities, as well as being a great product.
Meanwhile, issues, such as livestock worrying, continue to plague our sector. We welcome the recommendations highlighted in the APAGW report on livestock worrying and continue to press for responsible dog ownership and for the police to take action against bad owners.
As we continue through Brexit negotiations, the future of our trading relationships and Domestic Agricultural Policy will be a key focus. Alongside this, improving the market transparency of our deadweight outlets through greater levels of information, clearer market signals supported by more effective regulation, can all improve our returns and foster greater collaboration in the red meat supply chain.
To help deliver long-term profitability, the sector needs access to more reliable data if we are to drive productivity and meet the demands of the domestic market, as well as new and developing export markets.