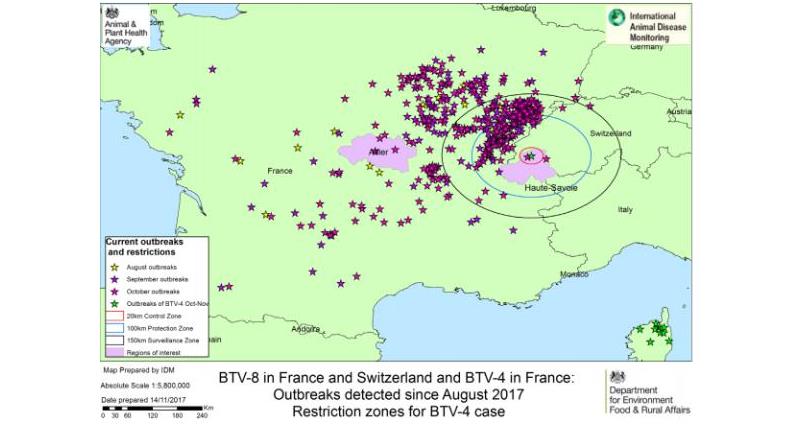 On the 6th November, France reported a single case of BTV-4 in a bovine in Haute Savoie region.
The animal tested positive for the virus after being pre movement tested and has now been humanely destroyed. Surveillance measures and mandatory vaccination are currently in place.
This new outbreak in France has no impact on the current risk level for the UK.
Read more from Defra here