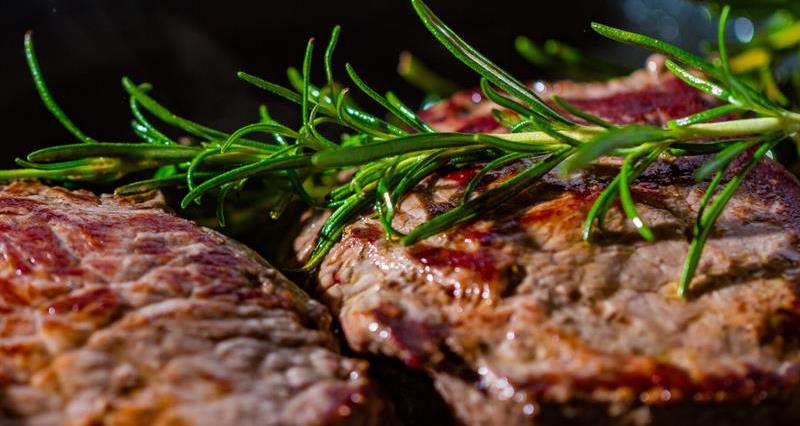 The British beef sector is seeing a welcome boost in sales of premium cuts thanks to a targeted promotional push by retailers and AHDB, supported by the NFU.
Since the closure of the food service sector, the NFU has been working to find ways to redress the carcass balance issues that the sector is experiencing. At the start of April, NFU livestock board chairman Richard Findlay and vice chairman Wyn Evans wrote an open letter to retailers to raise the issue and have had subsequent discussions about supporting British beef and lamb producers by encouraging shoppers to opt for prime cuts of meat.
Multiple retailers have reiterated their support for British food and farming, and in store promotions have gone a long way to increasing sales of prime cuts of red meat and helping to clear stores.
The success of these promotions is clear as 33% of steak has been sold on promotions, compared to 26% this time last year.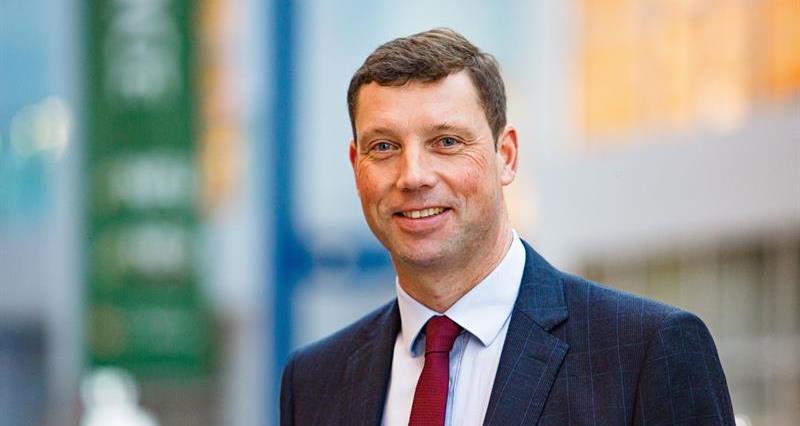 NFU livestock board chairman Richard Findlay said: "It's been fantastic to see such a positive response from our retailers on our call to support British beef and lamb producers throughout this crisis.
"As well as raising the issue of carcass balance and the moral responsibility retailers have to support their suppliers in this newly constrained marketplace, the NFU has also been highlighting the opportunities to increase the amount of red meat bought in supermarkets. Since the start of lockdown and with the help of in store promotion, steaks have had nearly 10% year on year growth which equates to 12.7million kg in volume and £169.8 million in spend.
"And it's not just retailers who are doing their bit – AHDB is also pushing out promotional material to encourage the public to #MakeItSteak and enjoy a #SteakNight.
"We are now getting a glimpse of the light at the end of the tunnel as McDonald's is starting a phased reopening of their restaurants. While it will only be offering a very small section of its usual service, the additional demand will be well received by its suppliers.
"Despite this good news, we cannot ignore the fact that the vast majority of the foodservice sector is likely to remain closed for the foreseeable future. It is vital that the industry continues to work together to support producers and help promote our incredible products."
How are retailers backing British livestock farmers?
Waitrose
Waitrose has launched its biggest ever promotion of steak products which includes offers on selected pre-packed and meat counter steaks throughout April, May and June, including sirloin, rib, rump and tomahawk cuts.
Waitrose sources all its beef, chicken, eggs, milk and pork from UK farms. The outlet has also committed to move to 100% British lamb by June 2021.
---
Morrisons
Morrisons has reopened its fresh meat counters to help boost sales of high-quality cuts of meat. It is also offering a 5% discount for all its supplying farmers as a thank you for their work during the pandemic.
---
Lidl
Over the past 18 months Lidl has taken action to steadily increase the lines of British steak into their core product range, and have now more than doubled the number of British steak lines compared to last year.
The retailer said it is upping efforts to support the British beef supply chain through COVID-19 by increasing promotional activity around their 28 Day Matured Rump, Sirloin and Ribeye. Additionally, Lidl is supporting AHDB's #SteakNight campaign by providing customers with tasty steak recipes to try at home.
The Lidl team said these promotions have resulted in a significant uplift within the steak category since the lockdown and they are committed to taking further steps to address the carcass imbalance.
---
M&S
At the end of April, M&S launched a six-week advertising campaign to shine a light on British products. The ad will feature across TV, social media and in store.
The retailer wrote to NFU President Minette Batters reinforcing its continued support for British agriculture, especially those such as beef farmers who are facing significant losses due to the closure of foodservice outlets.
M&S has also pledged to move to sourcing 100% British lamb by June this year.
Find out more about the campaign and read the letter here.
---
Tesco
In a letter to the NFU, Tesco has stated that their promotional activity has resulted in their biggest steak sales compared to the last five years. The retailer also highlighted its strong long-term, transparent partnerships to British farmers.
All Tesco fresh beef continues to be British and Irish with the percentage of British up year on year. The retailer also sources from 100% British Aberdeen Angus farms for their Finest range.
Tesco purchases the whole carcass and has been promoting British and Irish beef steaks to aid carcass balance as well as promoting half price roasting joints over the Easter break.
---
Aldi
Aldi has announced that it will buy additional volumes of British beef to support farmers during the COVID-19 pandemic, offering a 21-day matured British rump steak as a Specialbuy across its 877 UK stores.
The retailer wrote a letter to NFU President Minette Batters outlining exactly how it will honour its commitment to backing British farmers, and how it will help address the carcass imbalance within the beef sector.
Members can read Aldi's letter to the President here.
---
Sainsbury's
Recognising the challenges of carcass balance, the retailer was quick to promote premium cuts which saw strong steak sales, selling 35.4% more volume compared to the same period last year. This equates to 25.6% more than the market average showing Sainsbury's promotional campaign was a success with customers.
Sainsburys red meat category in total also had a strong sales performance with an extra 36.9% volume uplift, mainly driven by stewing, steaks and mince products.
Sainsbury's sourcing policy for its Taste the Difference range and Organic range is 100% British, with the majority of its fresh beef standard ranges sourced from British farms.
---
Asda
Asda has been running a 3 for £10 promotion on rump steaks and in this time sales were up nearly 100%, and all other steak ranges up around 50%.
Because of its success, the retailer is now investing in a straight 20% reduction on steaks.
---
Co-op
Co-op swiftly put in place a six week price promotion strategy to prioritise and focus on carcass balance utilisation. The new product development for the upcoming barbecue season was halted to give suppliers the ability to focus on keeping shelves stocked. Sales of lamb and beef have been strong for the Co-op as levels of home cooking remain high.
Read more: