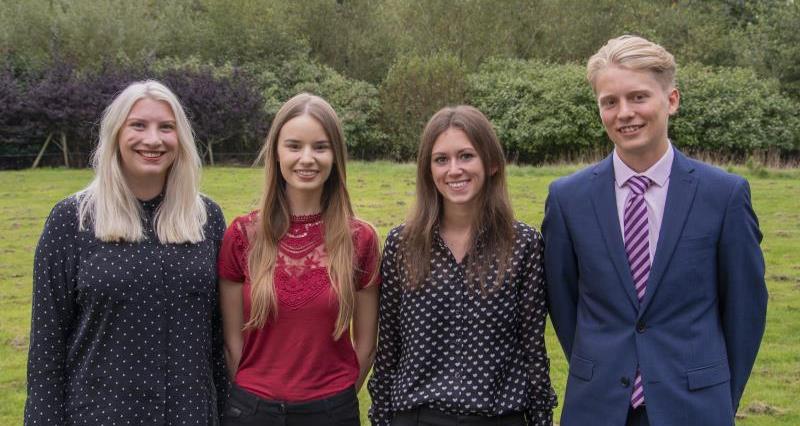 The NFU's new Agricultural Policy and Communications graduate trainees tell us about their first few weeks...
Hannah Binns - Agricultural Policy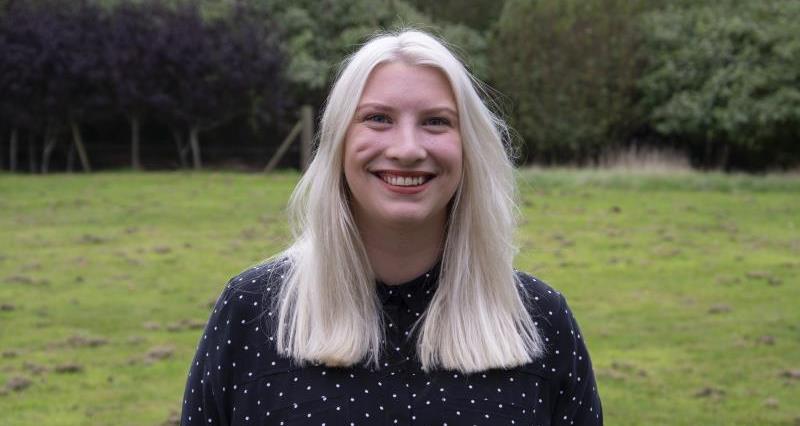 My first six-month placement on the Agricultural Policy graduate scheme is with policy services, where I am working closely with the environment, economics and rural crime teams on various projects.
Despite having only been at HQ for six weeks, I am really enjoying the diversity of my role, from picking (and sampling) strawberries at one of the UK's largest strawberry farms to visiting Northumbria Police headquarters to discuss the impact of rural crime on farmers with the Superintendent. I have been invited back for a night-time regional check point operation, which I am looking forward to.
Other than the sheer variety of working days, another aspect of the scheme that I am enjoying is having real responsibility from the off. For instance, I have been entrusted to run my own rural crime project as well as help plan and execute two high profile events, the NFU's Business Symposium and the Farmed Environment Conference in December that will be attended by members of government, key industry stakeholders, NGOs and regional representatives to list a few.
Having only organised my 21st birthday party before, I am slightly apprehensive about organising these key events, but it is very much a team effort and I am lucky to work alongside such knowledgeable and supportive colleagues. It's set to be an exciting and busy few months, that's for sure, and I just hope both events are a success!
Isabella Clarke-Price - Communications

My first placement puts me with the editorial team for six months. Over the course of this placement I will be writing articles for all of the NFU's magazines, both online and in print, as well as working with the web publishing team.
In my first month I have already learnt a lot, everyone is incredibly knowledgeable and always keen to impart this wisdom on you if you need help. There's also plenty of training available to you. One particularly useful session was the 'blog writing how to' which showed you not only how to write effective articles but how to get them seen by a wide audience through SEO.
Another highlight has been visiting universities to promote our Student Farmer magazine and membership. So far I've had the opportunity to attend two fairs with a further one booked for November, an invaluable experience that allowed me to talk to the readers I will be writing for. While some freshers were a little worse for wear, most were really keen to talk to us about what content they were interested in seeing and their experience with the farming industry.
Imogen English - Agricultural Policy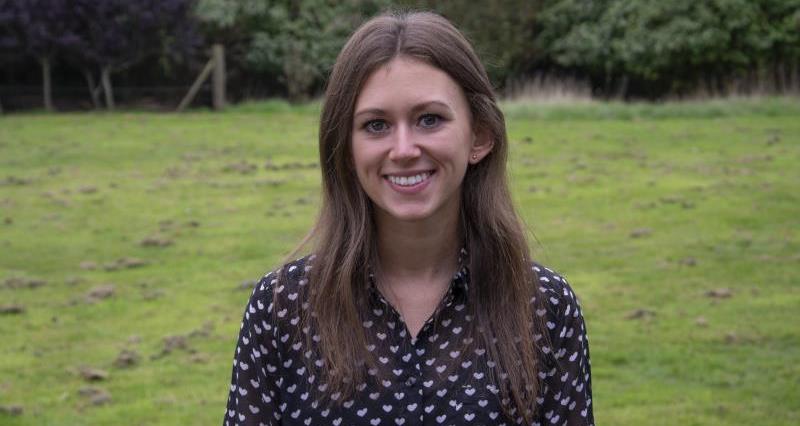 My first few weeks with the NFU have been great. Throughout my two-week induction I met with a number of people from the various teams at HQ who told me about the role that they have, as well as how everyone works together in order to help the NFU provide an invaluable service for its members and the farming community.
Following the induction, I began my first six-month placement in the food and farming department where I am working on a number of different projects with the poultry, crops, livestock and food chain teams. After this, I will then head over to my next six-month placement with the policy services department.
I have so far been fortunate enough to be out at a number of events. These have included accompanying the dairy and education teams to World School Milk Day, the NFU's Conservative party conference fringe event and a visit to a university farm to see some innovative research in the livestock sector.
The work I have carried out so far has been greatly varied and I am really enjoying being involved in a number of different areas, especially at such a pivotal time for agriculture. I am excited to see what the next few months have in store!
Tom Hills - Communications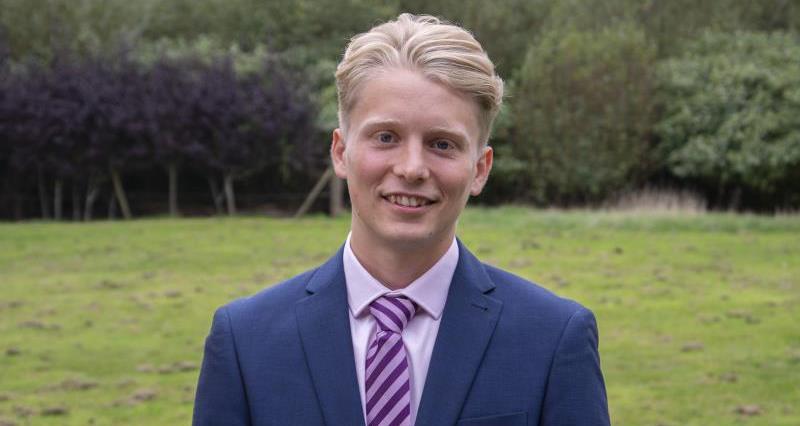 My first six-month placement is split between the campaigns and Countryside membership teams. Working across two different areas means that my role is incredibly varied, where one day I could be out on a farm assisting with video production, and the next I could be developing content for the Countryside Instagram account.
One thing which stands out to me from my first month is that the NFU is fantastic at creating and implementing new ideas, and it's exciting to work for an organisation that values this so highly.
My personal highlight so far has been going to the Labour and Conservative party conference fringe events, where the NFU hosted a debate about the future of British farming. Not coming from a farming background, this was invaluable for me, as the audience questions have given me a much broader understanding of the concerns of those both in and outside the farming community. It obviously helps as well when the answers come from NFU President Minette Batters and Defra Secretary of State Michael Gove.