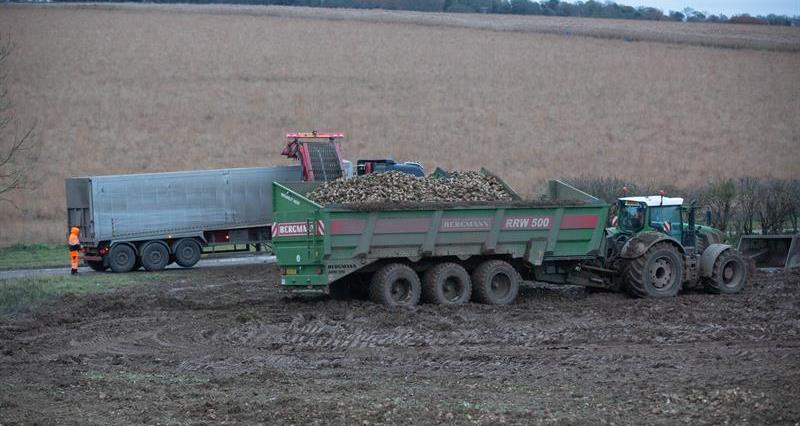 NFU Sugar would like to remind growers that the final day to raise a load complaint is two weeks following the last factory closing date.
In this case it will be 03/04/2019 and the closing date for appeals to be submitted is 17/04/2019. This is all detailed in the Growers Handbook on pages 57 to 59. If you are not sure then please contact the NFU Sugar office at Wissington (01366 377 481)
How do I raise a load complaint?
To raise a complaint you should contact either your delivery factory NFU representative or the main office at Wissington. You will need to have the following information.
Contract Number
Serial number of the load
Delivery date of the load
Type of complaint (Sugar or Dirt)
Even if you don't have all the information to hand we can usually work it out and help you with the complaint.
For a complaint to be successful it needs to be outside of your normal range of load values. Look for dirt tares that spike up or sugars that dip, anything that isn't the normal range.
The office will email a completed form to you (we can still post if that is what you prefer) and then it will be submitted to the next complaints meeting. The meetings are usually held every four weeks and are a joint panel of British Sugar and NFU representatives.
Following the complaints meeting you will be informed of the outcome and either an email or letter sent to you detailing the results.
Any adjustments will be made by British Sugar in the following 7 days and will show on your Beet Return. Any populated loads will also be adjusted to the same values.
If a complaint is declined and you feel it should have been adjusted then there is an Appeals Process to take the complaint one step further. Please contact the Wissington office if you want to take an appeal forward and the Beet intake Manager can offer you advice and assistance.