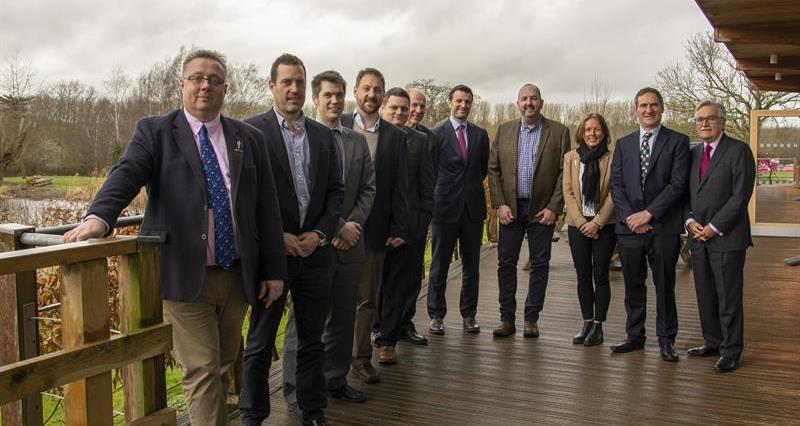 Appointed Member, NFU Sugar Board (up to two positions)
Honorarium minimum circa £4000 per annum (ex VAT)
About the role
The UK sugar industry has experienced significant change in recent years, with the ending of the EU quota regime and loss of plant protection products that have been essential for a generation. The UK sugar industry can grow and sell as much as it is able to, but there are many challenges: What will be the impact of Brexit, and how can global price volatility in world markets be best managed? Now is an exciting time to be involved in the work of NFU Sugar.
In order to extend its current compliment of expertise, the sugar board is seeking to recruit two new members to join the board from March 2020 to sit with the members elected from the grower base. Appointed members will be required to have the commitment, drive and enthusiasm to make a tangible contribution to the future of the UK sugar sector.
Applicants should have a good understanding of the sugar sector, and the role of the NFU. They should have strong communication and critical thinking skills. Of particular interest is in-depth knowledge and experience of trading sugar in the domestic market, and purchasing sugar for use in food and beverage manufacturing. A good understanding of the market dynamics that drive pricing decisions would also be an advantage.
Details on board member responsibilities and operation of the board can be found on NFUSugar.com.
Honorarium will be subject to the specific responsibilities undertaken on the board and is currently £4,000 (ex VAT). Successful candidates will attend 6 board meetings a year (usually in Newmarket, Uppingham or NFU Head Office, Warwickshire) as well as contributing their skills to the work of NFU Sugar outside of board meetings.
Who are we?
NFU Sugar is the single entity that represents all sugar beet growers in the UK and negotiates on their collective behalf with the single processor (British Sugar Plc). The NFU performs a crucial role in Brussels and Whitehall advising and lobbying MPs and MEPs and influencing legislation on areas that matter most to beet growers.
Interested parties should send their CV and a cover letter explaining what they have to offer and why they believe they are suitable to be considered for the positions advertised to Anthony Hopkins at YmVldC5ncm93ZXJzQG5mdS5vcmcudWs=.
Closing date for interested parties to submit CVs: 7th February 2020
Interview date: 21st February 2020
The NFU is an Equal Opportunities employer and values diversity.