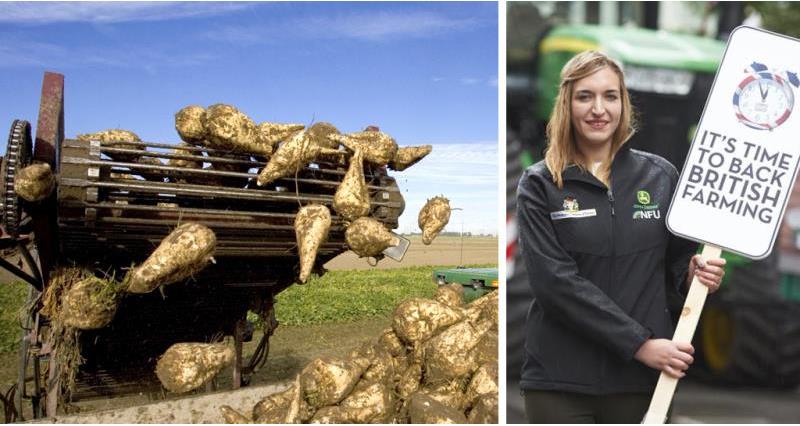 Emily Page reports on the opening two days of this year's Sugar Industry Programme. Find out more about our scheme for the next generation of growers here.
One of the key reasons for wanting to be part of this programme was to broaden my knowledge. Having experienced the growing of the crop from my family farm on the Norfolk Coast, to advising growers through my job as an Agronomist for Frontier, I felt it was about time I really got the grips with how the industry works.
Day One focussed on media training - a great way to get to know each other! Graham Percy led this session with his take on how to conduct TV and radio interviews. His vast career in the media industry, including working for the BBC, meant he could give us an honest and open view on how journalists work enabling us to get the best out of media opportunities.
The afternoon culminated with each participant having the chance to be 'interviewed' by Graham in the format of a TV or radio interview, the results of which were played pack to the group. Despite the initial 'cringe' feeling, everyone performed well and there was nothing better to take what we had learned and put it into practical use straight away.
Day Two entailed an eye-opening tour round the Germains factory where sugar beet seed is primed and pelleted before being distributed to the grower. Tessa Seymour (commercial development manager) kindly lead the day, where we started with a tour of where the seed from breeders is processed. One highlight was seeing the seed being tested for point of germination with a robotic arm taking photographs.
Just as important as the manufacturing is the research and development side of the business. After robing up in some rather fetching lab coats and goggles, we were taken on the tour of the labs where we really got to appreciate the amount of work that goes into the development of Germains seed technology. From a growers' point of view it was reassuring to see.
Learning the process of pelleting seed is something I can now take onto my growers' farms and explain the process to them so they to get a betting understanding of its importance for good establishment of the crop.
Even though I have only undertaken two days of this programme so far, it is already evident this is a fantastic opportunity to be part of - not just for the knowledge transfer from key people within the industry, but also because of the knowledge transfer between each participant of the programme.
Next stop - a tour of the Wissington Factory...