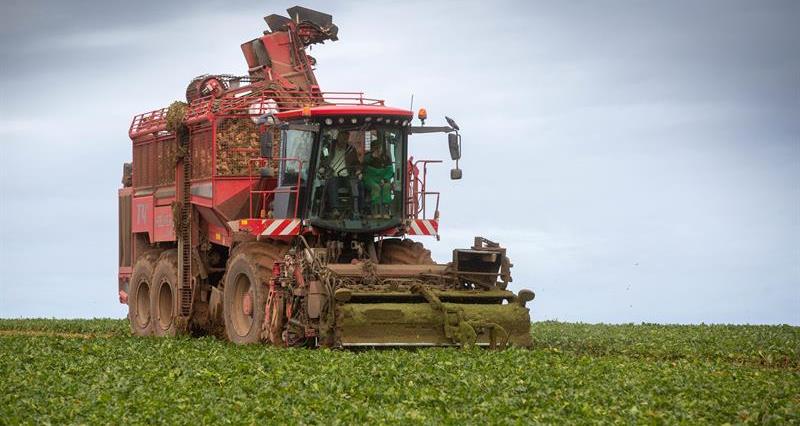 The situation relating to coronavirus is continuously changing which is expected to bring challenges to UK sugar beet growers. This page will be updated as and when information is available.
All growers of sugar beet are arable farmers and the broader impacts of COVID-19 on the arable sector are covered by the NFU's crops board and team, so please read Coronavirus: How is the combinable crops sector affected? for wider cropping updates.
It is important to note that as it became clear COVID-19 was a major pandemic, British Sugar acted quickly to lock down the four factories and NFU Sugar staff within the factories and tarehouse.
As you may have seen on NFUOnline that the NFU Director General Terry Jones, along with NFU directors and officeholders, has made the decision to close NFU headquarters, and all regional offices, as well as the London office and NFU Cymru. This means that the NFU Sugar staff team have all relocated to home working and adhering to social distancing to abide by Government advice and guidelines.
NFU Sugar, however, would like to inform all growers that as much as possible it will be 'business as usual'. NFU Sugar remains committed to working on all levy payers behalf and the staff team is contactable via the NFU Sugar helpline 0370 066 1974, the NFU Sugar website or directly (if you have their contact details).
NFU Sugar Beet Intake representatives remain working at the Newark Factory until the factory closes, however, all staff members on duty are adhering to the latest Government guidelines on social distancing. We are making sure that all staff and board members are keeping themselves and the community safe.
Virus Yellow Risk
NFU Sugar continues to work closely with British Sugar and the BBRO to lobby for the necessary plant protection products with updates being published on the NFU Sugar website and sent to growers via the BBRO bulletin. We have made government aware that even with the necessary chemicals available on farm, a more widespread COVID-19 infection might mean sprayer operators are ill or self-isolating. This could become an issue because of the licensing requirements for sprayer operators and the absolute need for timely application of chemicals to manage the aphid infestation/Virus Yellows infection. The NFU Plant Healthy Team is raising the issues of reduced spray operator availability with Defra, CRD and agronomists in the UK. The NFU is working with regulators and the industry to assess what temporary solutions may be possible to ease pressure in this area, while ensuring operator, food and environmental safety.
We would encourage members to start thinking about contingency planning regarding the availability of sprayer operators. Think about your options, including cooperating with neighbouring farms.
Input deliveries
It is important that these processes and deliveries continue at this key time of year with spring plantings underway and the autumn demand not too far away. We are aware of some delivery times being longer than they normally would due to increased demand of which some of this is seasonal.
Suppliers have been keeping inputs moving by taking extra measures some including increased biosecurity and closing sites to non-essential staff. Relaxation of driver hours has supported operations as some plant operation times have been extended to complete deliveries and increase flexibility.
Please work and plan with your distributers to help them plan what growers need and when; in some cases, you might agree planned deliveries that are not immediate, but by when you need them.
Staffing on farm
COVID-19 has caused some staffing issues on farming businesses. Currently the risk is relatively low, but we can take some action to try to mitigate the risk. If you do have any concerns here is the NFU's advice for employers.
Key workers
The government has published its list of key workers, including roles in food production, processing, distribution, sale and delivery as well as those essential to the provision of other key goods (for example hygienic and veterinary medicines). DfE has issued specific advice for childcare for farmers, classed as critical workers, and highlights the need for them to continue work - children of these workers can continue to attend school, college or childcare. Click here for full guidance on this at the Gov.uk website.
Red Tractor assurance
Red Tractor have suspended all physical inspections as of the 20 March. They are working on remote inspections and how these will work for both sides of the industry. For updates on Red Tractor and other assurance schemes please follow this link to the NFU advice.