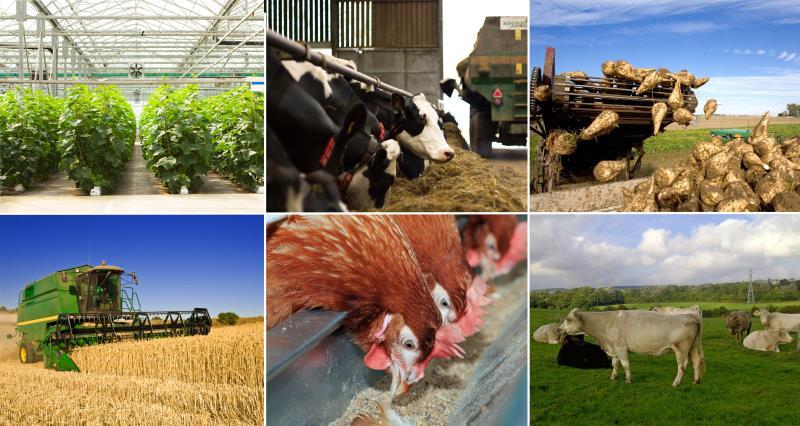 As formal negotiations begin in Brussels, our board chairmen round up the issues affecting each farming sector.
Click on the links below to hear from our board chairmen:
Crops: NFU Crops Board Chairman, Mike Hambly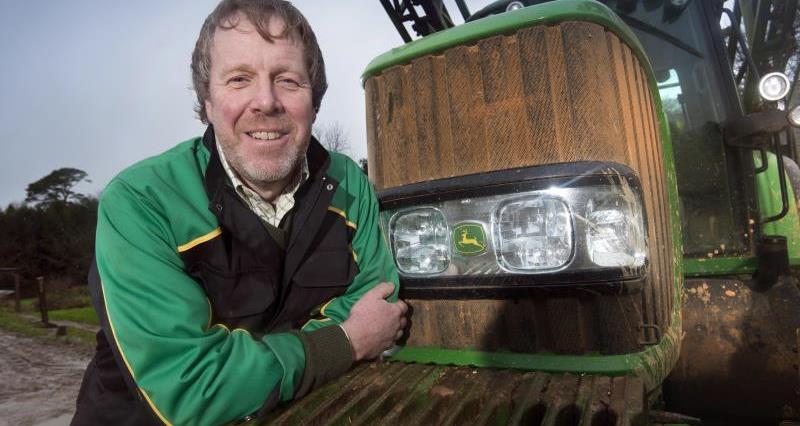 Markets, volatility and cashflow
We all know that global commodity prices in almost every sector are very low and have only improved with the huge drop in the value of our currency. Internationally, grain prices are low as our markets are under massive pressure. The projection for total world wheat ending stocks in 2017/18 is an estimated 10 million tonnes higher than last year, at over 35% of consumption. After rising for years, global soybean production is likely to again fall slightly this year and stocks to just under 13% of consumption – creating both opportunity and risk in oilseed markets for our membership.
Net margins on arable crop production
Closer to home, Rural Business Research shows arable farming having had its fourth consecutive season of negative net margins across all combinable crops. Off-farm income is being used to keep businesses afloat and would not be possible without cross-subsidy from both the Basic Payment and from farm diversification. This adds up to farmers having subsidised each tonne of grain by an average of £29. Input suppliers have held prices at very high levels, particularly crop protection products and fertiliser. I know there are currency headwinds, but price ambitions need to be curbed and these costs need to fall much further in response to the financial pressures farmers remain under.
Farmer confidence
The results of our recent NFU Confidence Survey by our Economics team tell us something of how farmers are responding to external financial pressures. With the pound having fallen sharply and better prices for agricultural commodities over much of the past 12 months, confidence has improved in the past year. This has also made UK produced commodities relatively attractive against imports and at the same time encouraged exports. In the medium term (3 years), facing uncertainty with Brexit and sustained good harvests globally, UK farmer confidence is much less strong and although it had been improving very slightly, broadly as low as any point in the past seven years. This is having an impact on willingness to invest, with 20% of farmers planning to cut spending for 2017/18 and only 11% planning to increase investment in the period.
The threatened loss of plant protection products
On crop protection we find ourselves once more at a point in time with glyphosate teetering on the edge of being lost, and a threat to further bans on neonicotinoids with no evidence that this is helping bees, and a political fudge on defining endocrine disruptors. Naturally, the NFU is working hard to influence the debate through traditional channels and we need our new government to support us. Furthermore, we are increasingly working with our members to complement this in a number of ways. We know the common sense of farmers can help restore the balance of evidence to help overcome the fear-mongering of anti-agriculture campaigners. This can be both through writing to MPs and MEPs or by being present in new media. We must tell our story in a place where the public more and more develop their opinions, increasingly through social media.
Despite the current challenges to our industry, it's worth highlighting that as we work hard as an industry to weather the year ahead, one thing is for sure - we'll increasingly need access to developments like improved integrated crop management techniques, novel breeding techniques, world-class plant protection products and other new technologies as they come on board. We have much to be proud of as an industry and we have a huge amount of support from the British public. I believe that we are at a pivotal point in time.
So, looking forward, farming is not without its challenges and farmers have been increasingly ready to help prepare themselves and their businesses to compete, to grow and enjoy success in producing the food, energy fibre and feed for this country's future.
Dairy: NFU Dairy Board Chairman, Michael Oakes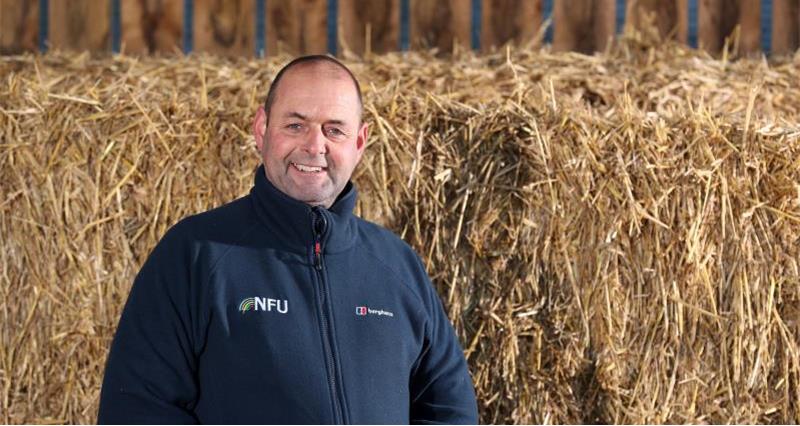 One year on from the momentous day that a majority of the British public voted to leave Europe and where are we in the dairy sector?
Put simply, it's a mixed bag and a balance between short term positives and long term uncertainty. In the short term, the decreasing value of sterling has helped reduce the level of dairy imports into the UK and increase our exports so some have seen a positive impact on their milk price.
But not all dairy companies are exporters. A third of English and Welsh dairy farmers supply the EU co-operative Arla which pays an EU milk price. The gap between the EU and UK Arla milk price is something that regularly comes up in conversation. Couple that with the fact that most milk buyers in the UK base their milk price around that paid by Arla and you'll see that it's not as clear cut as we would expect – hence our call for mandatory price and volume reporting.
On labour we were struggling to source sufficient on-farm dairy labour prior to 24 June 2016 and the situation has been exasperated. But we're also concerned by the sourcing of labour in many of the allied industries which we work with, from veterinarians to tanker drivers, or staff in dairy processing plants. Dairy farming requires a special type of person – one that has an affinity with animals and people and one that is willing to work extremely unsocial hours in all weather conditions as a minimum.
Our calls on a future domestic agricultural policy for dairy aren't far from our NFU dairy strategy – we want to see minimum standards in milk contracts to stop the abuse we've seen over the recent market downturn, government regulating on price and volume reporting to increase trust in the dairy supply chain, and a true focus on promoting the best of British dairy at home and abroad. We also need to make sure that dairy farmers are able to access any future agri environmental scheme but we also need government to recognise the high standards by which British dairy farmers already produce, both on the environmental and animal welfare front.
When discussing regulation with dairy farmers the one issue that's always raised is the onerous implementation of the Nitrates Directive. We're yet to see any change in regulation in the year since the vote and that seems less likely now that we're looking at the Great Repeal Bill. It's not all negative though – this week the European Court of Justice has passed a judgement that guarantees better labelling of dairy products. Interestingly, post-Brexit we may be looking at more regulation for the dairy sector – not less. A sign that the EU has protected us dairy farmers more than we initially thought maybe, but as the NFU we will be calling for regulation to compel milk buyers and traders to share market data and regulation on milk contracts.
What we have seen over the last 12 months though is massive investment in the UK dairy sector, something we initially thought would be stalled or impacted by that vote last year. Milk buyers may see Brexit as an opportunity to get more British products on British shelves and reduce our dairy trade imbalance. If this is true dairy farmers need to understand their milk buyers' future growth strategies and see if their plans match their own. UK dairy can have a positive future post-Brexit but only if the whole supply chain works together to achieve it.
Horticulture and Potatoes: NFU Horticulture and Potatoes Board Chairman, Ali Capper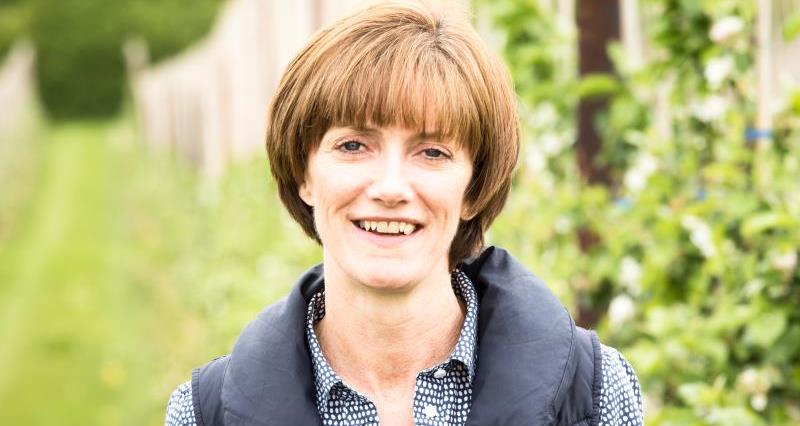 As it stands, farmers, growers and the NFU are rightly very concerned about the present lack of clarity on the government's approach to agriculture post-Brexit. The right post-Brexit trade deal is absolutely critical but equally so is a new wider policy framework that better delivers for farming and the nation.
The NFU horticulture and potatoes board is focusing its attention on four key areas:
Labour: continued access to a competent and reliable workforce - both seasonal and permanent
The NFU has published a set of policy asks on labour, and participated in several government enquiries into the impact of Brexit on labour supply and the economy. Our latest labour provider survey reveals some worrying but not entirely unexpected trends of falling numbers of workers, fewer returnees and higher turnover rates. We need a commitment from government that growers will have access to the workforce they need, up to and after we leave the EU. It's vital that the crucial importance of migration for low-skilled work is recognised. Until now, high-skilled migration has received priority treatment. We challenge why this should be the case, when vital sectors of the economy, such as food and drink, rely heavily on large numbers of EU workers.
Crop protection: favourable crop protection laws that don't put the industry at an international disadvantage
Loss of actives and issues with the implementation of Mutual Recognition are resulting in an anti-competitive trading environment in which UK growers are being put at a commercial disadvantage to EU counterparts. The NFU would like to see greater flexibility for CRD to make decisions on product approvals, including an improved attitude to Mutual Recognition. In addition, the NFU advocates a risk-based approach to policy making. The current move towards a hazard-based approach has resulted in the Commission proposing an extension to the ban on neonicotinoids to include all outdoor crops (including non-flowering plants). The NFU is asking members to lobby their MPs and MEPs to explain the impact of this proposed extension to the ban.
Trade
We need unrestricted access to the European market, with a focus on robust plant health laws that prevent the entry of damaging exotic diseases while still facilitating trade. Growers rely on imported goods and inputs and have business interests in other parts of Europe and across the world - as well as needing access to other markets to import and export products. We are currently analysing the impacts of different trade deals on our sector and working across the supply chain to gather all perspectives on this important aspect of the Brexit negotiations.
A new agricultural policy
We need an agricultural policy that assists in the development of an increasingly productive, progressive and above all profitable farming sector and includes support measures that enable farmers and growers to be both more successful and better meet the needs of society. For our sector, the PO scheme is a good example of how this can be achieved, and we should see this as an opportunity to ensure that a future PO scheme is simpler to join and leave, is able to attract more growers from within co-ops and potentially as individual businesses, and demonstrates benefits for the return on capital, and for the consumer.
As we leave the EU, we must not be placed in a worse position than our competitors in the rest of Europe. We need to remember that the rest of Europe will still be supporting its farmers, and we have to compete. A good deal on Brexit will mean access to markets both in Europe and the rest of the world, access to the labour we need, and an ambitious new agriculture policy focused on productive, resilient, sustainable and profitable farm businesses. If together we can make a success of Brexit for British farming, without doubt the sector most impacted by the decision to leave the EU, then we can help government make a success of Brexit for Britain.
Livestock: NFU Livestock Board Chairman, Charles Sercombe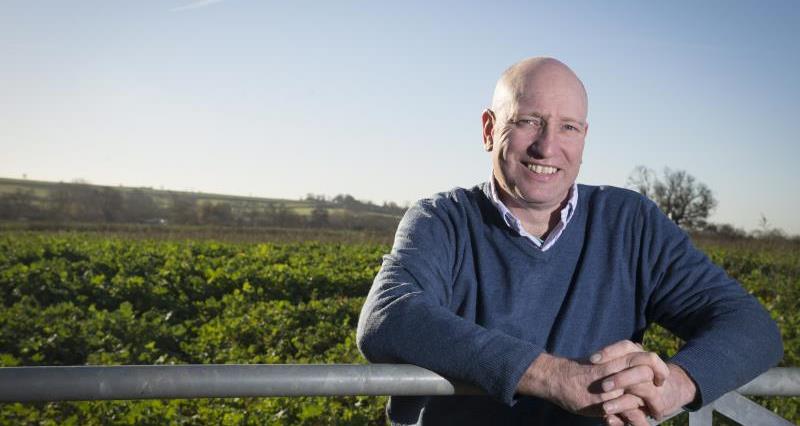 Sheep
The key issue for the UK sheep sector is being able to maintain our ability to export to the European single market. France followed by Germany and Belgium are our biggest markets by some distance, we export around 38-40% of our total production.
Without tariff free access we would simply lose this market which would have a dramatic impact on farm gate prices. We are also concerned by the gradual decline in lamb consumption, so the whole supply chain needs to work harder to ensure the consistency and quality of the product, and to promote new cuts of lamb to a wider demographic that encourages younger people and families that do not currently eat much lamb into the category.
The halal sector is extremely important both here in the UK but also in Europe. Muslims tend to eat around four times as much sheep meat compared to the UK average of just 4.9k per head per year.
We are also challenged by imported product, especially from New Zealand and a bit from Australia. We have seen this trade change over the years as New Zealand sends in added value cuts which because of price compete very well with British lamb and therefore displaces British in retail but especially in food service.
We would like to understand what the status of the existing EU/NZ TRQ will be when we leave the EU. We would also ask UK government to consider a TRQ for sheep meat imports which could draw down quota depending on domestic production, UK export volumes and domestic consumption/consumer demand. i.e. imported product makes up the shortfall.
Beef
We have a slightly different situation for beef as we're only around 60% self-sufficient, so we import around 270,000 tonnes per annum from Ireland alone. However, we also export beef to Ireland and the Netherlands only for it to return following further processing. Therefore, the impact of tariff barriers between the UK and EU could have a significant impact on trade flows. We know that the Irish production is heavily reliant on the UK market and if access was restricted in anyway, it will find its way onto the European market only and displace EU domestic product causing significant issues for producers in other member states.
In the EU, beef is deemed to be sensitive product which has afforded it some protection from third country imports, particularly from South and North America. We would like to see UK beef and lamb afforded sensitive status which might help limit imports produced to lower animal welfare and food safety standards. This has come into focus more recently with the Brazil meat scandal which highlighted long term systemic fraud. Our aim must be to develop short and transparent supply chains where possible.
Poultry: NFU Poultry Board Chairman, Duncan Priestner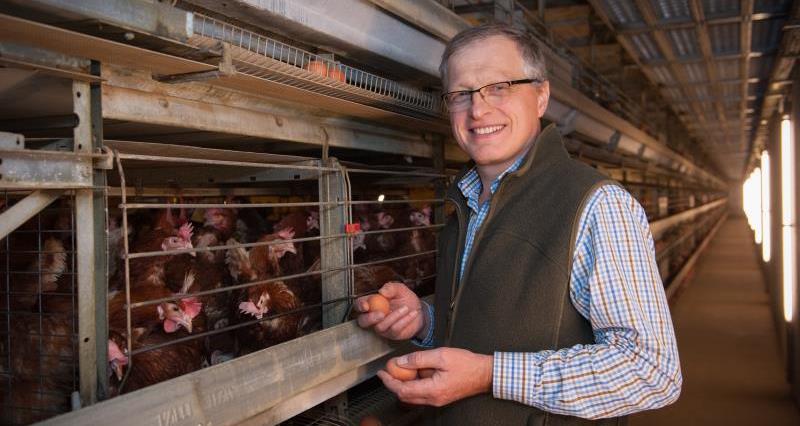 One of our key priorities is to ensure that we have an adequate supply of permanent labour willing to work on our farms and in our processing and packing plants, both during the negotiations and post-Brexit. Poultry farmers can continue to automate certain elements of their business but what they can't do is operate their business without skilled labour. Further, the processing and egg-packing plants are very reliant on non-UK labour - in some cases as much as 80% of the workforce. The supply of adequate skilled labour is absolutely business critical to the sector.
Trade has to be fair, not least for exports of dark meat and breeding stock, so we will continue to reinforce the importance of this key sector with government and seek reassurance and support on trade rules. We are proud of the welfare standards within the poultry sector in both meat and eggs and will be pressing government to ensure that trade agreements with other countries guarantee all produce is produced to the UK's high standards. In short, making it very clear that we are against lower standards of production to those that we have in the UK. The government must also guarantee any amendments to our already high welfare standards are science-based and do not put our own industry at a competitive disadvantage.
We are lobbying government for a Domestic Agricultural Policy that supports the continued growth of the sector and does not put barriers or policies in place that threaten that growth. We need policies that support technology, reduce the burden of bureaucracy and promote productivity. In short, a DAP that supports profitable growth and gives members the confidence to invest in their businesses. Adequate funding and an environment that encourages continued research and development must be adequately resourced and supported.
There is uncertainty over what a final Brexit agreement will look like, therefore we must utilise the time over the coming months to ensure that we get the best possible outcome for our poultry members.
Sugar: NFU Sugar Board Chairman, Michael Sly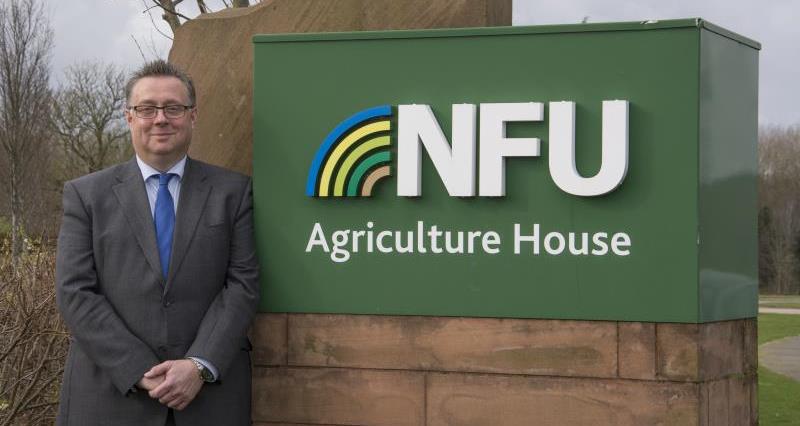 One year on, the priority for the sugar sector is to ensure Brexit delivers a level playing field where UK beet farmers can compete with the best in the world. The newly liberalised EU sugar market has already opened opportunities, and over the next two years the NFU will work to make sure UK sugar beet producers are in the best position to take advantage of these.
Agriculture needs a domestic policy and regulatory environment that allows sugar beet growers to cater to the nation's demand for sugar sustainably and efficiently, while continuing their work caring for the environment.
To do this we are working closely with government to ensure we are on a level playing field with the rest of the world. Britain imports one million tonnes of sugar each year, mostly from African, Caribbean and Pacific countries, derived from sugar cane and refined in the UK. The rest is coming from Europe. It is important that we keep these trading relationships that benefit the poorest countries.
However, allowing subsidised sugar, or products grown to lower standards than society expects of UK farmers, to enter the UK market at below the cost of production would undermine principles of environmental protection and the development of less developed countries through preferential trade. We are working to ensure that the right opportunities are available through negotiated agreements so that our sugar has a place in the UK market place and overseas.