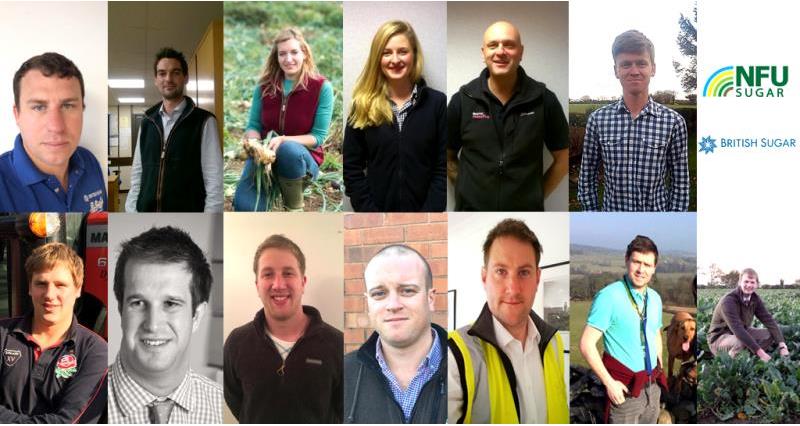 Now in its sixth year, the 2016/17 Sugar Industry Programme sees a new group of young growers learn about the beet sector in its entirety, including how the factory operates, how we lobby in Westminster and Brussels, seed production, industry research and how the NFU influences, adopts and communicates policy to growers.
NFU Sugar Board chairman William Martin said: "I am pleased that the Sugar Industry Programme goes from strength to strength every year. We receive a high level of positive feedback from past participants and I would strongly encourage younger growers to sign up and get involved in the future of the industry."
More on the 2016/17 programme


Meet this year's participants…
Andrew Atherton
I work for British Sugar as a crop production support manager, looking after British Sugar's "self-grow" in the Newark and Wissington factory areas as well as supporting the industry Harvest and Haulage Scheme.
I have been involved in agriculture since the age of 14. I studied agriculture at Sparsholt College and then at the Royal Agricultural College, from there I went to work on farm at a practical level and worked in the Lincolnshire area and then Bedfordshire area I also spent a period of time working in the Ukraine working for a company farming over 140,000 Ha, as operations manager for the sugar beet and spring drilling season planting over 33,000Ha of sugar beet.
Since getting involved within the sugar industry I have strived to gain a better understanding of the industry and knowledge of beet. Looking at the programme for SIP and speaking to past SIP members I feel that I will gain a greater understanding of the industry and with the range of topics covered.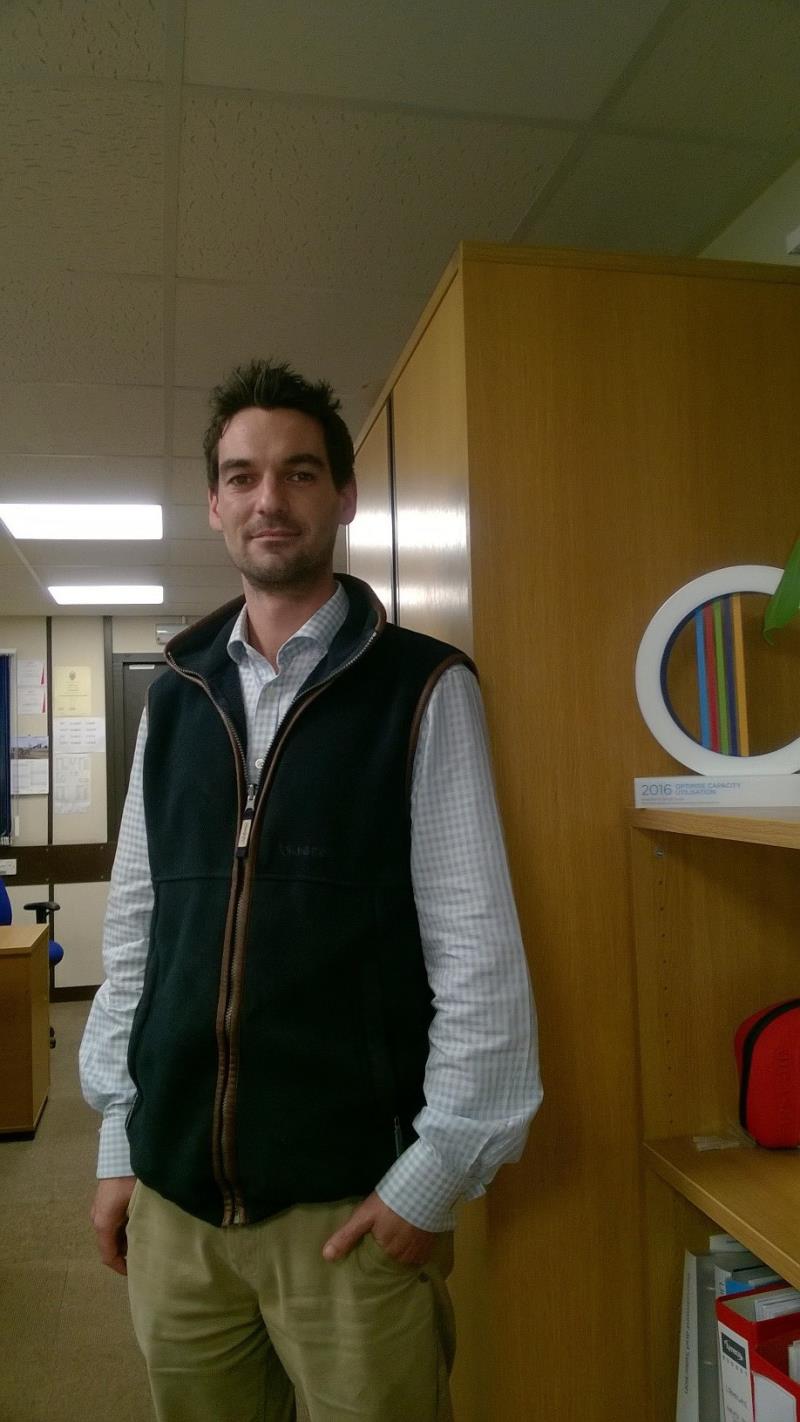 James Bambridge
I am currently managing 1,600 Ha of arable farming on a range of soil types in North Nottinghamshire and South Yorkshire, incorporated in this is around 140 Ha of sugar beet.
I have been involved in farming all my life having been born into it. Originally from Norfolk, I worked my way up the ladder to my current position. I have also worked in both Australia and the Netherlands getting experience of different farming systems.
I am a keen grower of Sugar Beet and believe it is an important crop in the UK. It has obvious agronomic benefits such as being non-cereal spring crop, I believe in having a sustainable rotation and beet is a key part of this.
I am interested in taking part in the Sugar Industry Programme because I wish to learn more about the Industry outside of the farming aspect to the crop.
The aspects of the programme that appeal to me most are the training that's given, also how the NFU interacts with MPs and government and seeing how the BBRO operate at close hand.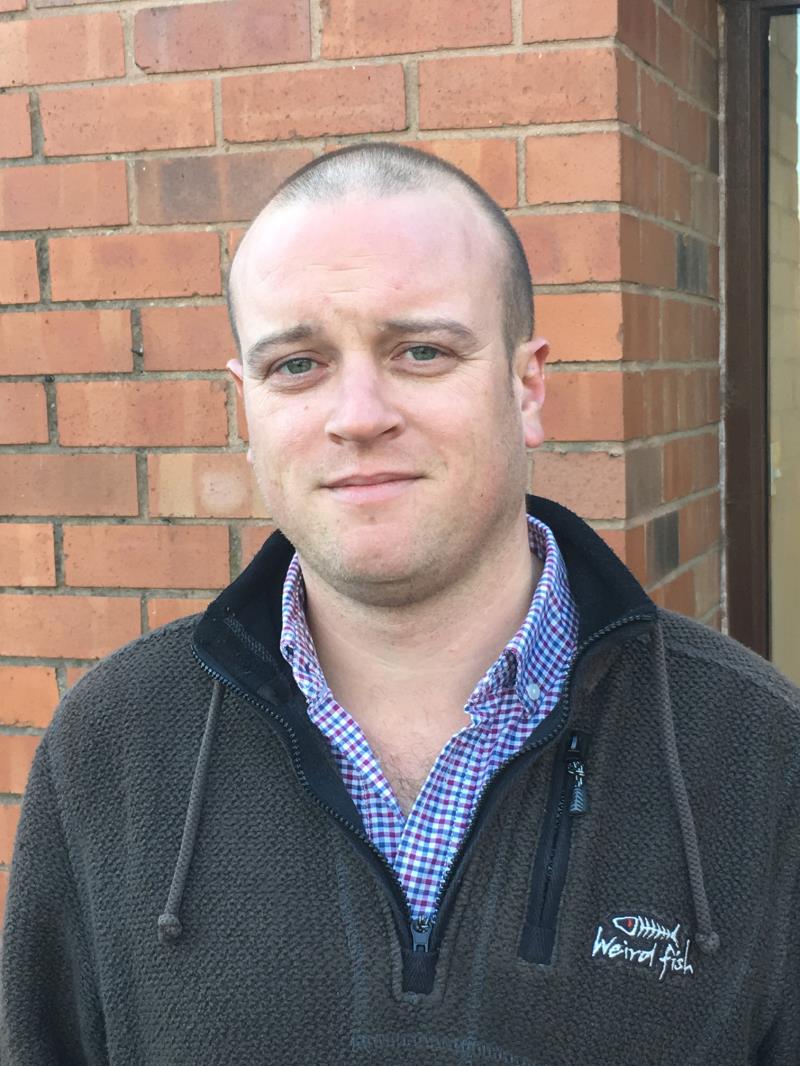 Sam Bedford
I am a farm manager responsible for the in-hand farming operation of a large estate in North Lincolnshire. In addition to sugar beet, cropping includes arable, forage crops and vining peas. The British Sugar contract includes over 13,000t of sugar beet with a further 7000t of energy beet grown for use in the farm's anaerobic digester. Experience from previous farm management roles includes; reintroduction of sugar beet on an ICE contract to a farm at Boston and, before that, growing sugar beet on the Holbeach Marsh.
The SIP receives good reviews from previous participants and will, I hope, provide a more detailed view of the whole sugar beet industry. Furthermore, I hope the SIP will provide some take-home points which will enable the profitability and sustainability of the crop on-farm to be enhanced.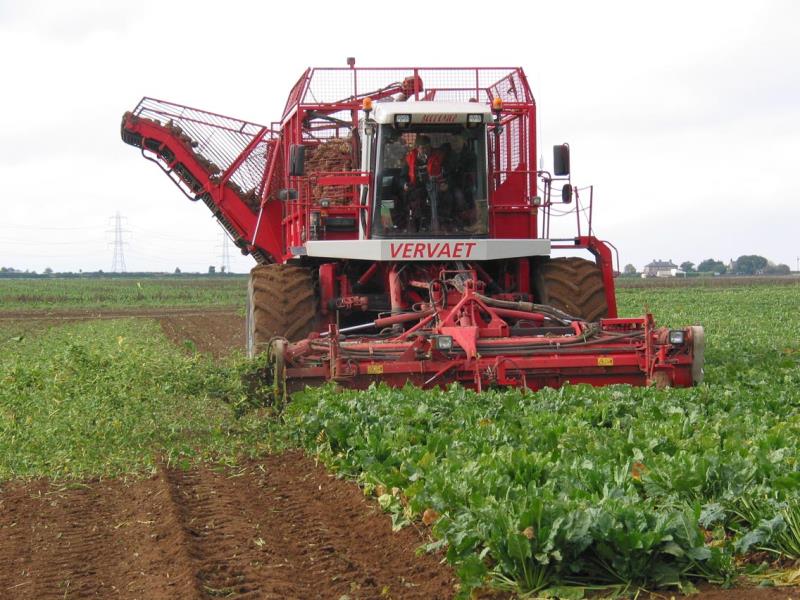 Anthony Branch
I am 27 and having completed my degree in agriculture at Harper Adams in 2012 I have worked on several farming enterprises. My agricultural interests lie in large-scale arable farming with management being the end goal. Currently I have been working on a large family farm and contract farming business in Suffolk which is heavily involved with growing and harvesting sugar beet. Having lived and worked in East Anglia all my life, I have always been involved with sugar beet and am looking forward to using the SIP programme to improve my knowledge and understanding of the industry. Outside of work I enjoy being with my dogs and shooting.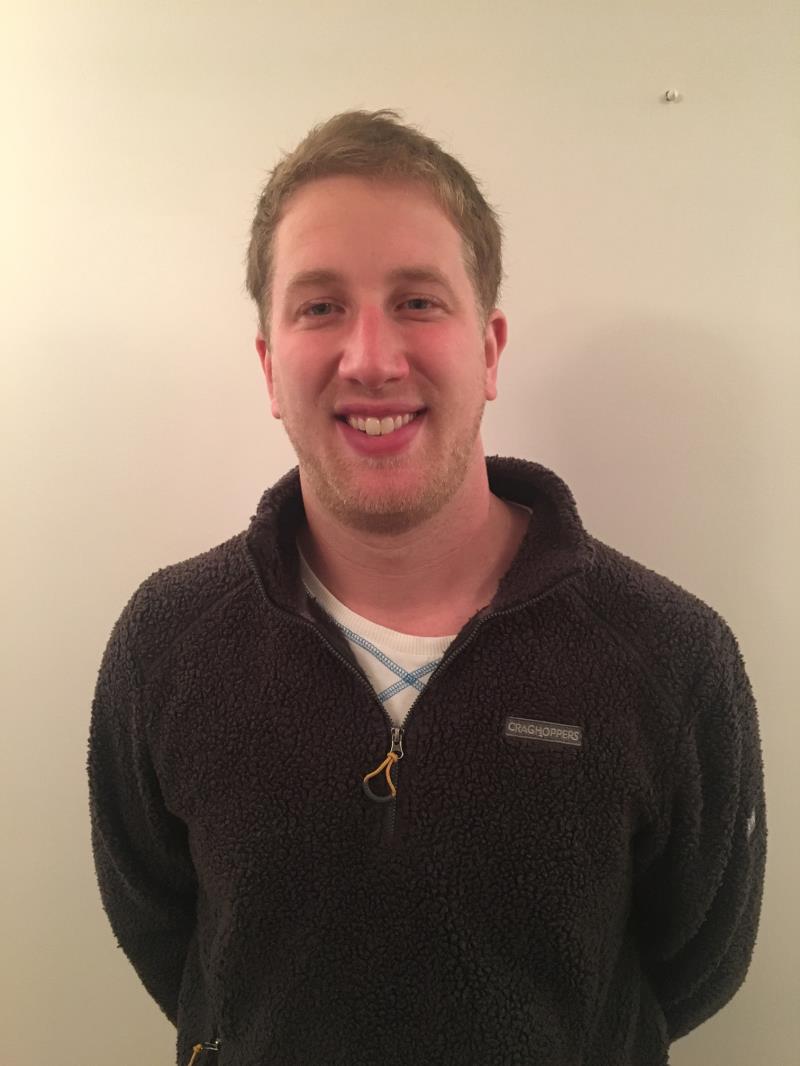 Tom Clarke
Since 2009 I have returned home to run my family farm on the Cambridgeshire Fens where I find myself a fourth generation sugar beet grower. Before this I was a managing consultant for clients such as government departments and agencies, blue chip companies and micro-enterprises.
I believe my broad experience and education mean I could play a useful role in the continued prosperity of our industry. I am interested in maximising our industry and helping to shape the future, hence my application for the Sugar Industry Programme. In regards to my own farm, I continue to look at new ways to maximise sugar production at the lowest cost and I hope to build an efficient business. I continue to learn and I hope that the programme helps my business and that I can contribute to the sector.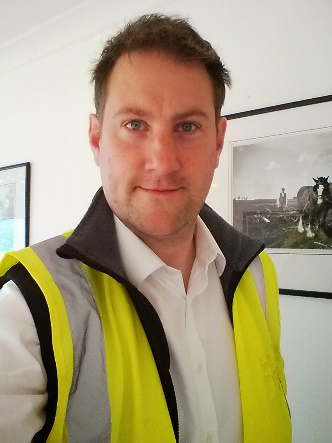 Peter Cox
I am currently an agri-business consultant with Brown & Co at the Bury St Edmunds office in Suffolk. I graduated from the University of Nottingham in 2012 with a degree in agriculture and started working for Brown & Co in September 2012.
Coming from a mixed farming background in Dorset with hands-on practical experience, I have always wished to work in agriculture in one form or another. Each year I continue to assist my father with the harvest to ensure I maintain some practical agricultural experience, which provides a good break from working entirely in an office.
I wanted to be included in the Sugar Industry Programme to broaden my understanding of the crop and the sugar industry as a whole. Unfortunately sugar beet is not grown in Dorset where my interest in agriculture developed and did not feature heavily in the curriculum at the University of Nottingham. I do believe that this programme will provide me with the opportunity to develop my understanding of UK agriculture further focusing on an important crop in the area I am now based.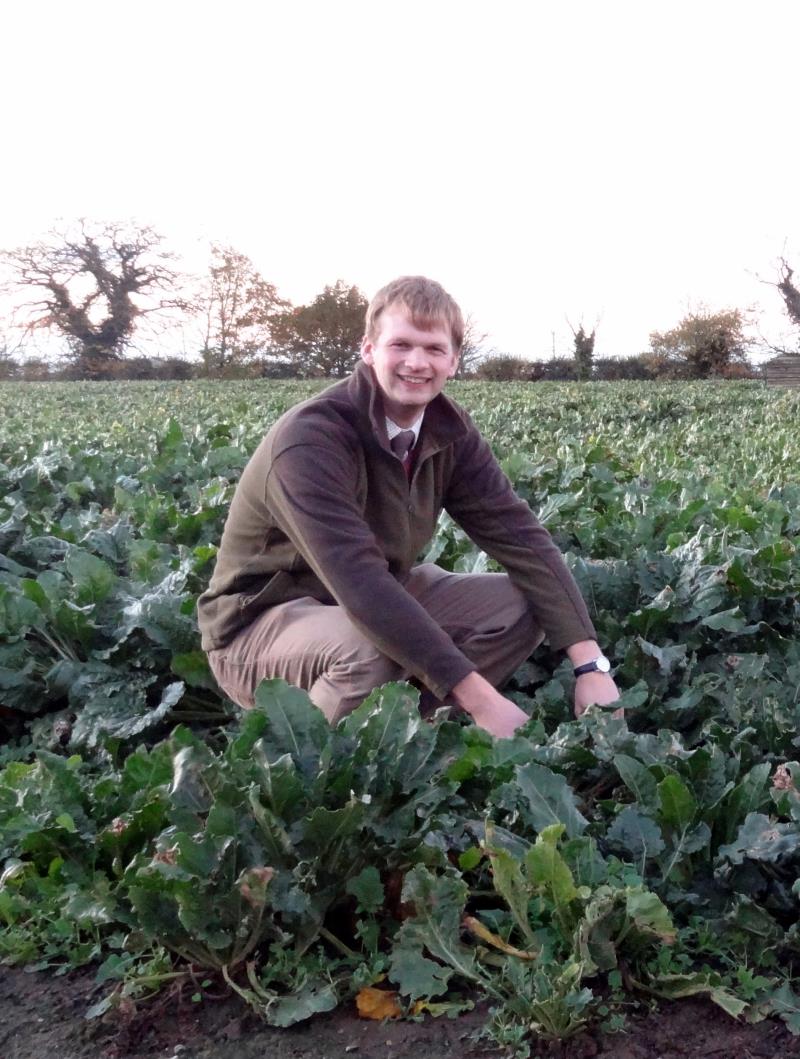 Amy Davies
I have been working for British Sugar as an area manager for two years in the agricultural team at the Wissington Factory in Norfolk. Before joining British Sugar I went to Newcastle University to study agriculture. I have always been involved in agriculture, after growing up on a dairy farm in Shropshire. I have been very interested in taking part in the Sugar Industry Programme after hearing excellent reviews about the programme from colleagues and sugar beet growers.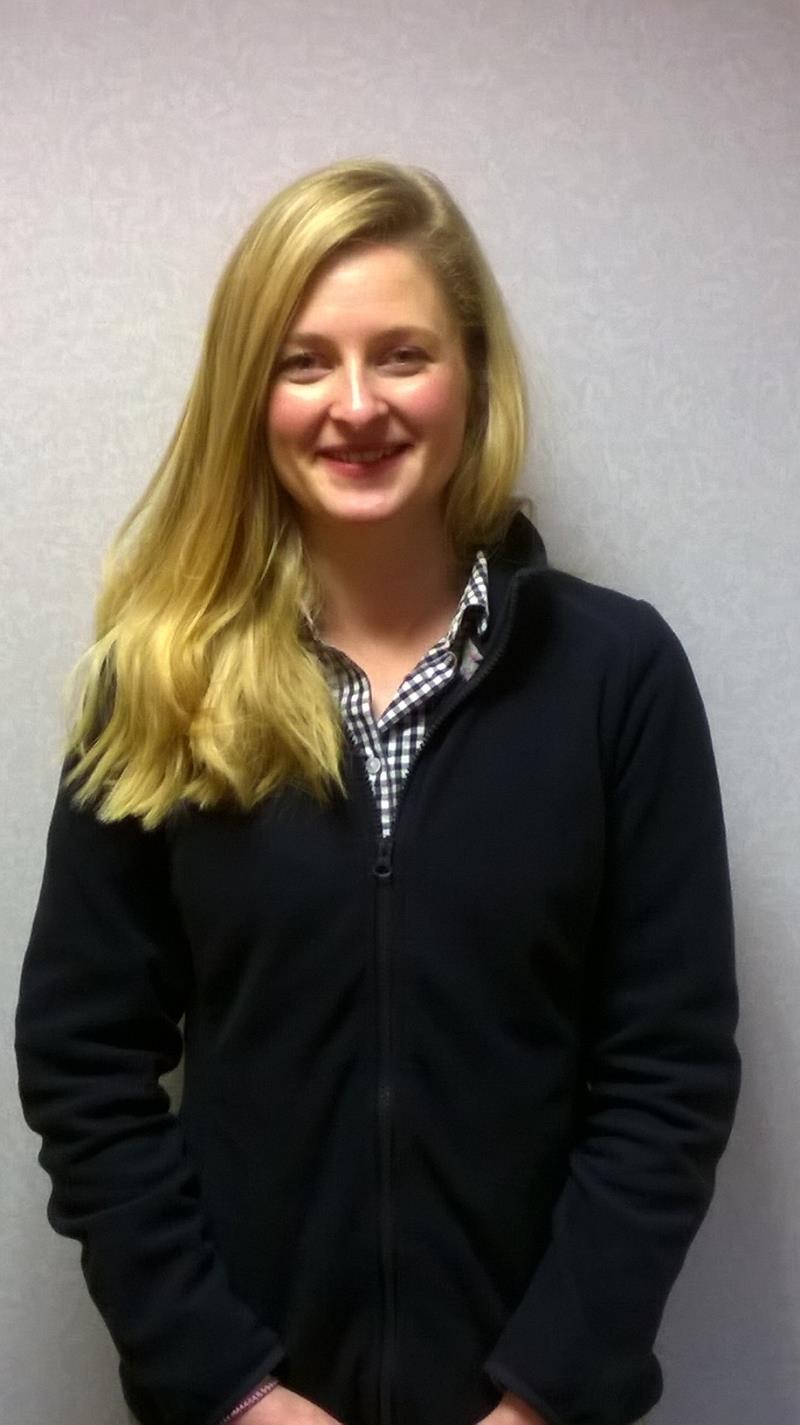 Chris Day
I currently work for B&C Farming Ltd and have recently taken on the role of trainee technical manager. This new job will see me linking the technical knowledge from leading research with the practical day to day running of our business.
My agricultural career started when I moved to Norfolk seven years ago and attended Easton College and the University of East Anglia where I obtain a degree in agricultural management.
I have now taken a more managerial role within the business which focuses on improving the relationship between scientific knowledge and on farm practicality.
I believe participating in the Sugar Industry Program would help me to further my career and help bring ideas to the company. It would also be a great opportunity to look at different aspects of the industry and how they work together. I would also look forward to engaging with other participants to share ideas and experiences and I hope I would be able to bring something from my own experiences.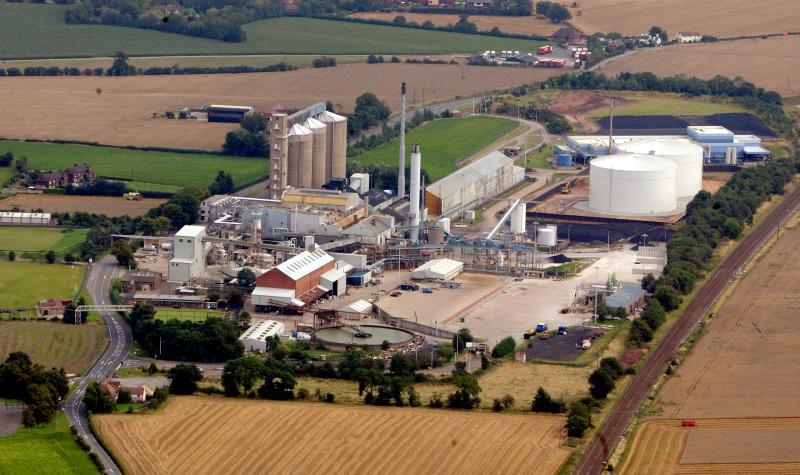 James Edwards
I have recently joined British Sugar Newark's agriculture department following 18 years working within a number of roles in the operations team at the Newark Factory. Having started in 1998 as a multi skilled apprentice, I latterly worked as animal feeds and combustion manager. Joining the Sugar Industry Program aids me gaining experience in a broad range of issues that face the farming community and more specifically the sugar industry itself.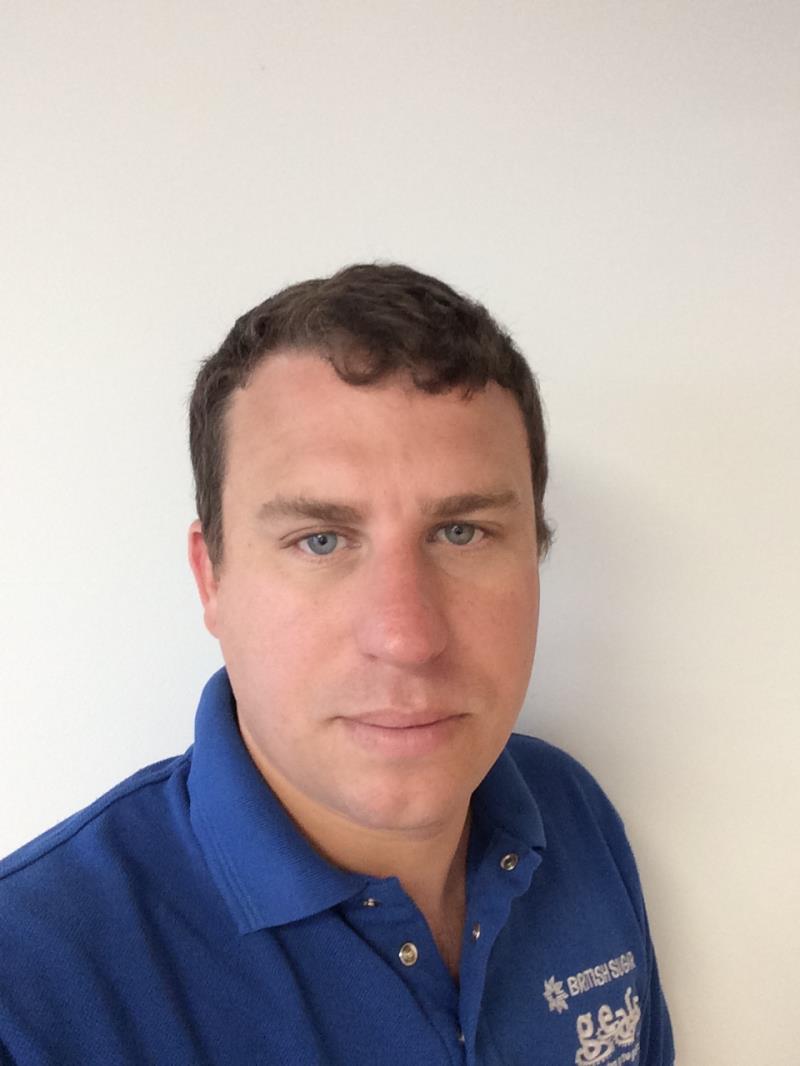 Matthew Evans
I'm an agricultural area manager based at the Newark factory. I joined the Newark team in June 2015 and manage an area of sugar beet growers on the South/West edge of the Newark growing area. I studied an environmental engineering Master's degree at the University of Nottingham and have been involved in farming since graduating. Prior to joining British Sugar I spent four years working in the organic waste recycling industry focusing on delivering nutrients from non-agricultural waste sources. I grew up on a farm and am passionate about the industry.
I have learnt a lot since joining British Sugar and continue to do so daily. However, I wanted to join the SIP program to widen my knowledge of the industry and to meet/learn from key contacts who you wouldn't ordinarily work with in your day to day job.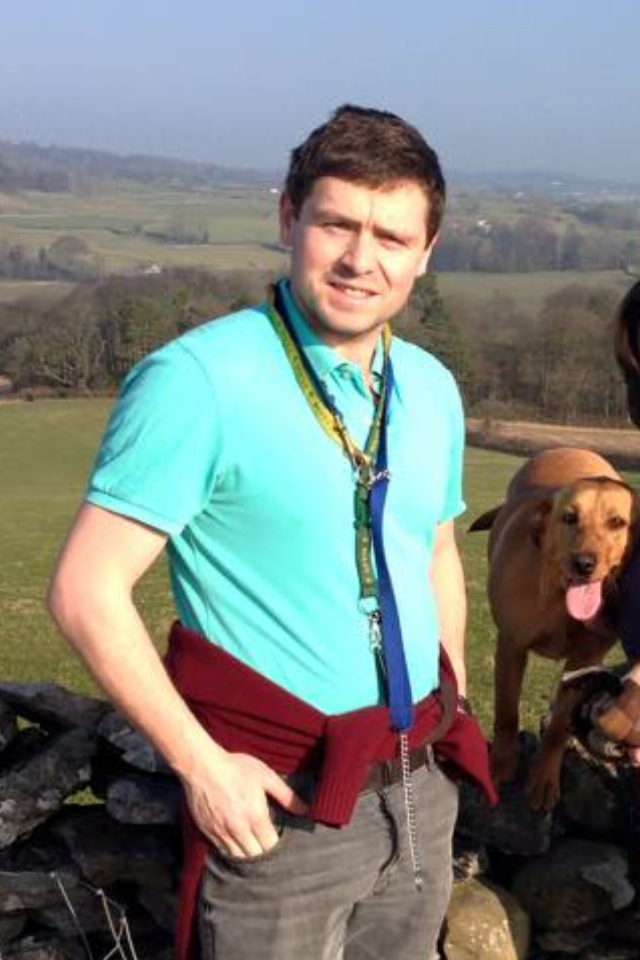 Tristan Featherby
I have worked on my family's 750 acre arable farm for the past three years growing wheat, barley, sugar beet, potatoes and oilseed rape. The business currently grows 45 acres of sugar beet and has grown sugar beet for the past 60 years. Before coming back to work on the family farm I studied BA hons in Business Degree at Nottingham Trent University in which I successfully achieved a 1st for my Dissertation on "What do farmers define as a successful business strategy?". I also worked as buyer for Aunt Bessie's for a year and have experience conducting annual tender on buying sugar. I enjoy working in the agriculture industry as it is a fascinating industry and is always changing.
I wanted to be on the Sugar Industry Program as this is a fantastic opportunity to learn about the sector in its entirety, including how the factory operates, how the NFU lobbies in Westminster, seed production and research, industry research and how the NFU influences, adopts and communicates policy to growers. I also believe this opportunity will help me identify the future challenges and opportunities within the industry.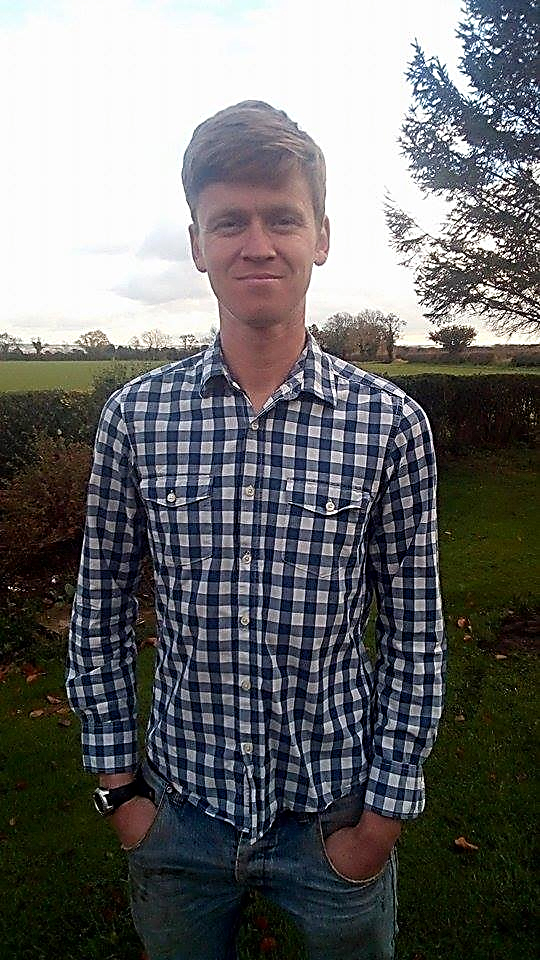 Nick Francis
I currently work for Openfield Agriculture, Britain's leading grain marketing and arable input co-operative, as 'Key Account Manager'. Having graduated from Newcastle University with a degree in farm business management, prior to joining Openfield last year, I worked as an agribusiness consultant.
I wanted to be a part of the 2017 SIP as it looked like a varied, interesting and challenging programme. I am looking forward to the opportunity to learn more and build on my previous experience and exposure to the UK sugar industry. I know several people who have attended the programme in previous years, who have all spoken very highly about it and all encouraged me to apply.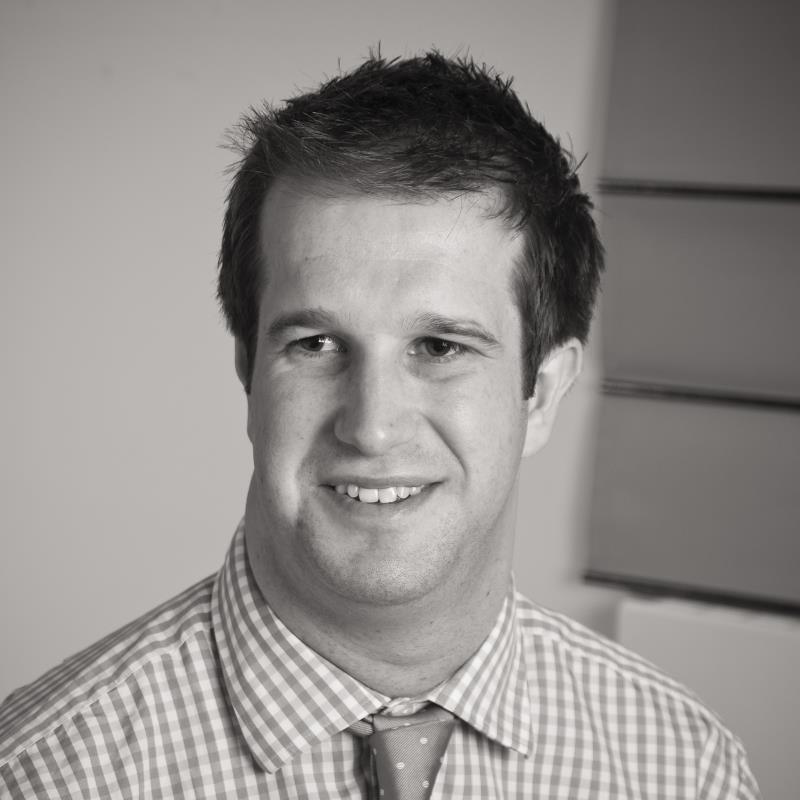 Emily Page
I am an agronomist for Frontier, working in Norfolk and have been with the company for just over a year. I also come from a small family farm near Great Yarmouth that grows fruit, potatoes, cereals and sugar beet.
After spending three years on a graphic design degree, I realised that my heart was set on being outdoors and in the farming community. So at the risk of forever being a student I undertook a second degree at Easton College studying Agriculture whilst working at home and doing summer jobs as a grain runner and lab assistant. I was incredibly lucky to land a job straightaway at Anglia Farmers, where I worked in the fertiliser team. Needing more field experience to work towards my dream job I went on the work for NIAB at Morley, finally ending up where I wanted to be at Frontier doing agronomy.
This programme is a fantastic opportunity to get a further understanding of the sugar industry from all angles. Not just the growing, but also how important the industry is to us here in England. I'm looking forward to furthering my knowledge and gaining from other people's perspectives of the industry.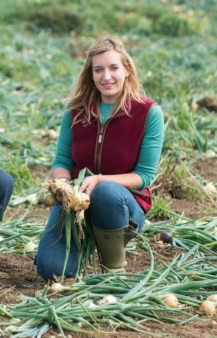 Darren Thorpe
I started my career at British Sugar Wissington in 1997 and joined the tarehouse, where over the next four years I carried out various roles from clean scale operator to team leader. In 2001 I moved across to the agricultural department working closely with beet reception and co-products. In 2006 I was promoted to agricultural operations manager (my current role) where I am responsible for beet reception, co-products (Lime X, topsoil and stones) and our incumbent heavy plant contractor Buckingham Plant Hire.
Back in 1997 I only came to work at British Sugar to help fund my university studies, 20 years later I am still trying to fund that activity…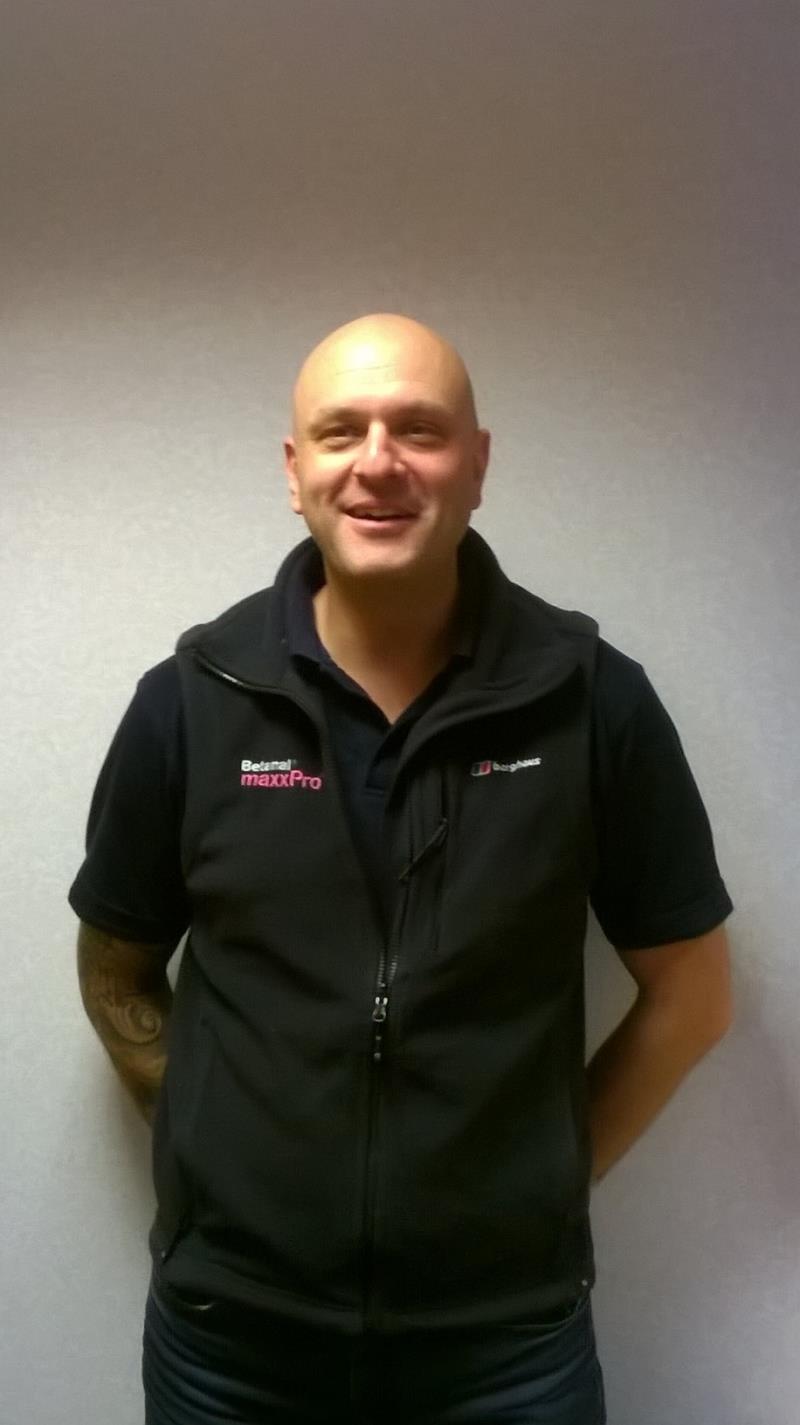 Tom Wells
Tom works with his father on their 400 acre arable farm near Brigg in North Lincolnshire, growing winter wheat, winter barley, spring barley, oilseed rape, sugar beet and vining peas. The farm supplies around 1600 tonnes of sugar beet to the Newark factory. Tom also has a flock of breeding ewes of his own, which he bought after leaving college and the farm currently "bed and breakfasts" pedigree Hereford replacement heifers. Tom completed a degree in Agriculture at Harper Adams University in 2011 and is active at national level with the National Federation of Young Farmers Clubs; he is a member of the AGRI steering group and he represents NFYFC on CEJA, the European Council of Young Farmers. In that capacity he has attended the European Commission civil dialogue group for sugar, learning about global sugar markets and the European sugar regime. This spring, Tom was voted the National YFC Senior Member of the Year. He is currently chairman of Lincolnshire YFC and his local North Lincolnshire NFU branch and was awarded the Lincolnshire NFU Member of the Year Award for 2016.