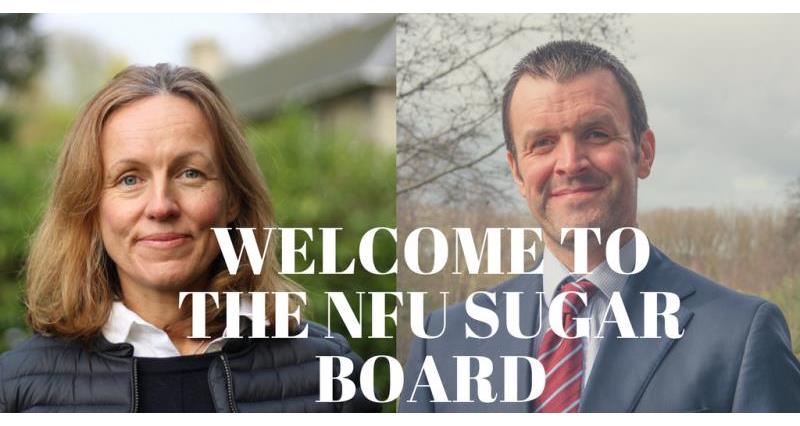 We would like to give a warm welcome to Alison Lawson and Tim Beaver who were recently elected by growers to the NFU Sugar Board for a two year term.
Tim Beaver said "I have learnt so much after being voted in two years ago as the youngest board member, and I'm honoured to be voted back onto the board. I will continue to fight on grower's behalf to get the fairest deal from British Sugar."
Alison Lawson said "I am really looking forward to representing the growers and using my knowledge and experience from BBRO for the benefit of the board."
Both Alison and Tim will start their terms at the next meeting of the Sugar board on the 8 March.