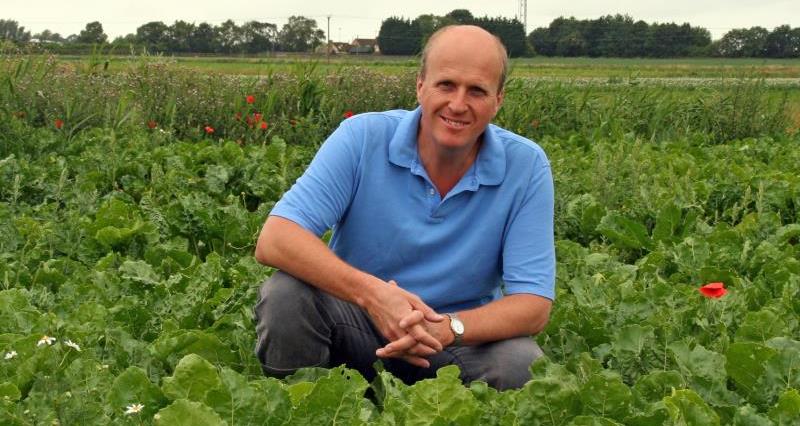 Chairman William Martin shares his notes from previous sugar board meetings. The board meets at least 6 times a year to discuss the issues affecting sugar growers.
We have had two meetings of the NFU Sugar board since the last NFU Sugar Newsletter in March. We spent a lot of this time discussing the contract options that you will now be aware of in the form of your beet contract offer for 17/18. I hope that you feel that the new contract options reflect our discussions with you over the winter. As always, the real measure of feedback will be in the uptake of the contract options which we will know at the end of August.
The newsletter includes an article about our two new appointees to the board Séan Rickard and Nick Harris. The business and economics skills that they bring to the board will be essential as we start to discover the effect of Brexit on our businesses, as well as the long expected end to sugar quotas next year.
At our last board meeting, we were joined by Gareth Barrett Public Affairs Manager British Soft Drinks Association and Jim Fox Associate Director Public Affairs for Coca-Cola. They asked us to support their campaign against the proposed sugar tax called "Face the Facts, Can the Tax." This campaign is due to be launched this week. As well as being supported by NFU Sugar, the campaign is also supported by a whole range of organisations including manufacturers, wholesalers, retailers, and pubs.
The decision to support this wider industry initiative has been supported by the publication of an Oxford Economics analysis of economic effects of the sugar tax last week. The sugar tax will put more than 4,000 UK jobs at risk and will cost the economy £132 million (US$171.45 million) as a result of lower sales. Its modelling predicts 1,775 jobs will go from the on-trade, while 746 will be axed by supermarkets, 500 in smaller shops, 637 in the supply chain and 373 elsewhere. The report estimated the levy could raise £504 million in tax revenue for HM Treasury. This figure, which is based on 2015 sales values and volumes, includes £420 million in tax revenue from the levy itself, and an additional £84 million in the form of VAT payable on the levy. The industry is estimated to support a £6.4 billion contribution to UK GDP and provide jobs for 233,000 people. The full Oxford Economics Report available here.