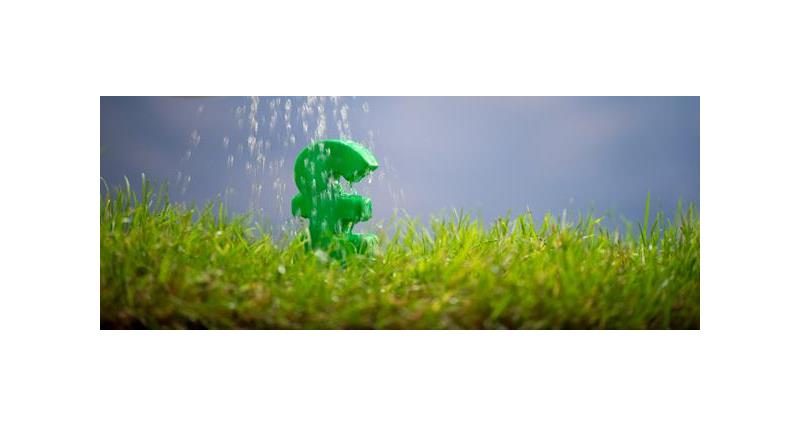 Our Commerical Analyst Arthur Marshall writes the average white sugar price in the EU in May was €368/t, up €6/t from April but still the second-lowest average EU price recorded. Spot prices for sugar not yet priced in the EU market have unsurprisingly shown greater volatility, with reports of sales at delivered prices below €300/t heard for the first time in the EU according to Platts—although recall last year, when EU prices were around €500/t, spot prices were trading up to €600/t.
The Commission has begun reporting regional sugar prices in the EU, backdating these to October 2017. Average prices in NW Europe, including the UK, track very closely with the EU average price and are also very similar to values in Northern and Eastern Europe. It is only in Southern and SE Europe that the average sugar price is more significantly different.
Despite the UK being clustered with the main surplus region, with a very slightly lower average price than in the EU overall, the standard deviation of prices in the region still shows that there will be many sales within the region above the average EU value. This average includes sugar sales from 9 main sellers (British Sugar, Tate & Lyle, Tereos, Cristal Union, Suiker Unie, Iscal, Nordzucker, Pfeifer & Langen and the Sudzucker group), all of which apart from British Sugar and Tate & Lyle are operating in major surplus regions with significant export programmes, and so are likely to be selling in the lower end of the band as a result.
Meanwhile, world white sugar prices in sterling terms have been flat for 18/19 and rising for 19/20 through July and in to August. While spot world raw sugar futures hit a three-year low, this pressure was not felt as strongly on white sugar prices (particularly not for 2019/20), further offset by the weakening pound.
Beet test results from Belgium, France and southern Germany have begun to give the first actual indications of crop conditions in Europe. Unsurprisingly, root weights are typically down but sugar contents relatively high — in France and parts of Belgium leading to yields below average for the time of year. However, in the German and some Belgian cases the two have surprisingly offset each other to lead to an average yield. However, given the very low root and foliage growth in all cases, there is a risk now that small plants with high sugar concentrations use up this sugar whenever rainfall arrives in growing additional foliage and roots, leading to lower actual yields in the end.
For crop size reductions to really impact EU prices (aside from a rally in world markets), yields would have to be hit significantly enough for the EU sugar surplus to come close to turning back to a deficit. Current forecasts from a range of analysts and trading houses project overall EU yields down by up to 10%, while the root digs for one Belgian factory show actual tonnes of sugar in the field around 20% lower than on the same day last year. Taking this range of possibilities, if we project yields up to 20% down from last year onto the EU balance, we can see that the yield impact would need to be towards the high end of that range for EU markets to come close to balance, and therefore for prices to likely benefit from the poorer yields - assuming stock levels are also slightly eaten into and imports rise a little from this year.