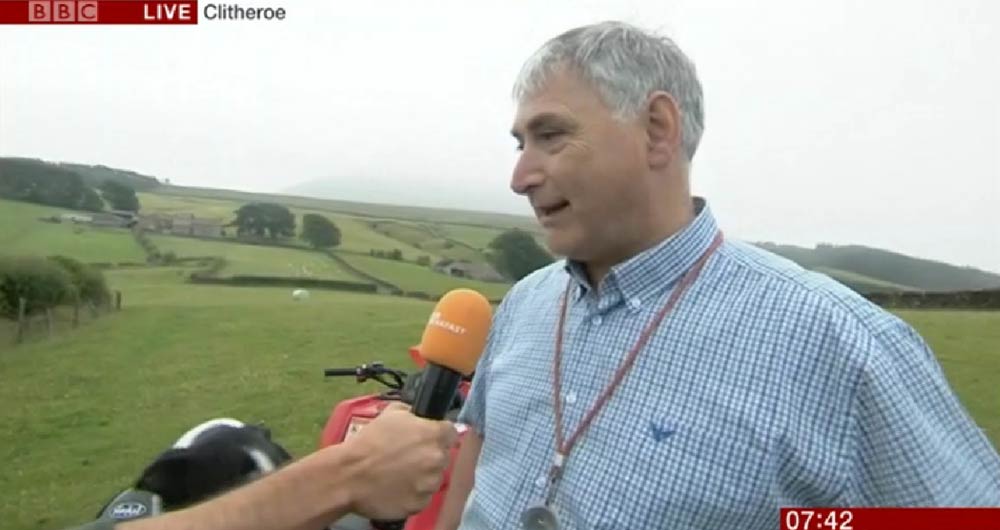 Pictured: NFU Uplands Forum's Thomas Binns appeared on BBC Breakfast this year
The NFU forums are member-led groups that help to steer NFU policy. Each forum comprises members appointed by each regional board, who act as a representative voice for their region in bringing issues which concern their sector nationally to the fore. This is your chance to make a difference and help drive the direction of the NFU.
Members occasionally appear in the media and take part in elements of the NFU's work that can make a big difference to the sector. Forum meetings take place four times per year and represent the Organics, Uplands and Next Generation areas of the NFU's work.
Why represent your sector?
• Raise forum issues on behalf of members
• Represent the forum at external events
• Report back to regional boards on matters that arise in the forum
• Spread the NFU's messages to members
• Read papers that are relevant to the work of the forum and provide feedback and guidance as required
• Be contactable via email for purposes of communication
• Respond to requests for information from NFU staff
• Respect the confidentiality of the forum