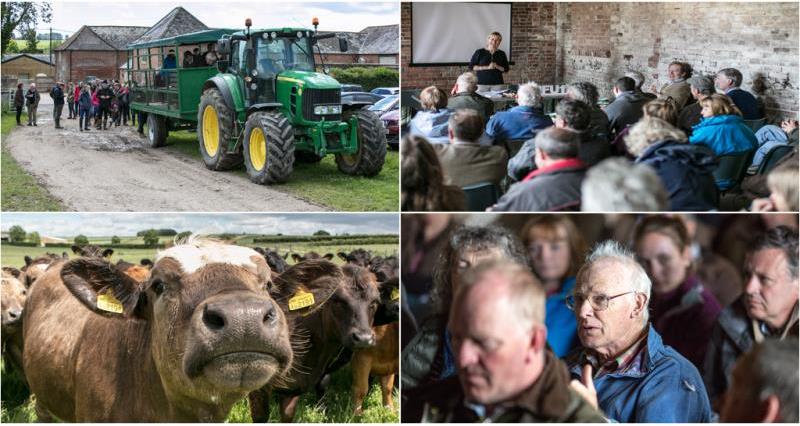 The NFU Organic Forum is hosting a series of free on-farm events, open to both conventional and organic farmers. These events offer a great opportunity to explore different production systems and gain a better understanding of organics.
Each day includes lunch, a tour of the host farm, access to leading industry speakers as well as panel discussions and Q&A sessions with local MP's.
Upcoming Visits:
22nd August (Dairy & Livestock) – Clitheroe, Lancashire. *Registration now closed*
7th September (Horticulture) –

Kings Lynn, Norfolk.
Hosted by Andrew Burgess, Director of Agriculture at Produce World and member of the NFU's Organic Forum & National Horticulture and Potatoes board.
Taylor Grown is an organic vegetable growing business, managed by Joe Rolfe, and is a vital component of the 3000-acre Houghton Estate; working in harmony with organic poultry, dairy, livestock, pigs & arable enterprises. They grow a variety of crops including carrots, onions and potatoes, and whilst their crops are primarily aimed at the UK retail sector, they also supply restaurants & independent retailers in London as well as some export to Ireland & Scandinavia.
The agenda will cover:
Welcome and Introduction - Christine McDowell, NFU Food Chain Advisor and Organic lead
Organic Trade Development and Market Vision - Finn Cottle, Soil Association

Trade Development Manager

Campaigning to Increase Domestic Consumption

Farm Tour

Robust Organic Supply Chains: now and for the future - Alistair Wright, Head of Sales and Procurement at Produce World
Local MP panel - TBC

Q&A session
DEFRA's Head of Organics will also be in attendance and keen to engage with attendees.
This event is free to attend and all are welcome. If you wish to attend please email Zm9vZGNoYWluZm9jdXNAbmZ1Lm9yZy51aw== by Thursday 31st August.
------------------------------
Spring 2018 (Arable) – Shimpling, Bury St Edmonds.
Hosted by John Pawsey, member of the NFU's Organic Forum and National Combinable Crops board.
To register for these events or for any further information, please contact the email provided above.