Chairman: John Pawsey – East Anglia
John is a fourth generation farmer from Suffolk. The farm is mixed, with 645 hectares of arable land and 500 New Zealand Romney sheep. John also farms an additional 650 hectares for neighbouring farmers under farm management contracts - all the farms are managed organically. As well as the NFU Organic Forum, he is a Director of Organic Arable, a member of IFOAM UK Group and a member of the Soil Association Farmer and Grower Board. In addition, John is a former Chair of the Suffolk Farming and Wildlife Group and the Suffolk Preservation Society's Farming and Countryside Group.
Diversifications on the farm include a HLS Scheme running to 2023 majoring on landscape restoration and access as well as commercial and building rentals on former Lavenham Airfield. The farm has a photovoltaic array and two wood chip boilers.
John has been involved on the National Farmers Union Organic Forum since 2008 representing organic combinable crop farmers.

Nick Adams – East Midlands
Nick Adams is a beef and sheep farmer near Brailsford in Derbyshire – his farm includes an Angus herd and a flock of Polled Dorset ewes.

Paul Crawley – South East
After graduating from Wye College in 1998, Paul spent a year working on dairy farms in New Zealand, after which he returned to the UK and contract farmed an organic dairy farm for 14 years. He and his wife then became first generation tenant farmers on a National Trust estate in the South of England and now farm 660 acres of Sussex downland organically. Their business includes a Shorthorn suckler beef herd, a flock of Lleyn sheep as well nearly 300 acres of organic malting barley
Paul is extremely passionate about organic farming and keen to work with the Organic Forum in developing sustainable marketing strategies for organic produce.

Tom Rigby – North West
Tom farms 150 acres on the Lancashire/Cheshire boarder. He's predominantly dairy, although also grows organic potatoes (mainly blight resistant varieties bred by the Savari Trust) and organic vegetables. His farm has been nominated for a Northern Farmer Award for the use of green energy.
Tom was previously an NFU Council delegate – as Lancashire County Chairman - and sits on the Soil Association Farmer and Grower Board. In addition, Tom is an active campaigner on behalf of farmers affected by organophosphates and played a key role in setting up the Sheep Dip Sufferers' Support Group.

Haydn Evans – Wales
Haydn Evans farms with his wife and son in Pembrokeshire. They run a herd of some 100 milking cows consisting of traditional breeds, principally British Friesian, Ayrshire and Dairy Shorthorn. Milk is supplied to the local dairy (Rachel's) in Aberystwyth.
In addition to representing NFU Cymru on the Organic Forum he also chairs the Soil Association Farmers and Growers board, and is a farmer member of the Agricultural Land Tribunal in Wales

Janette Prince – West Midlands
Janette farms in partnership with her husband, Chris, in Staffordshire, with an organic dairy herd of 95 Holstein-Friesian & Montbeliarde X cows, plus followers, on 156 acres. They are members of the Arla Co-op, which supplies organic milk to a number of customers including McDonalds. Janette also sits as an appointee on the NFU National Dairy Board and is a member of the AHDB Dairy Board. Janette is keen to promote the dairy sector, particularly the importance of consumers understanding of how food is produced.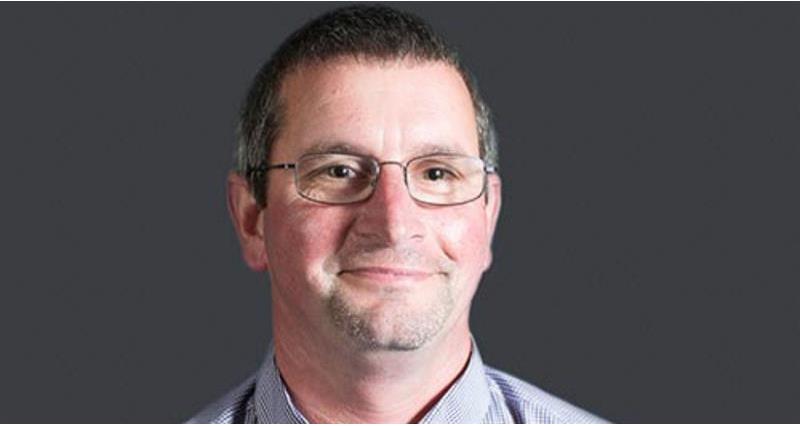 South

West - Adam Westaway
Adam is a 3rd generation farmer dairy farmer from Devon who has been farming organically for over 20 years. The business farms 370 acres of heavy clay with 160 Friesian cows plus followers and beef. The milk is produced for OMSCo's US premium pool for export to customers.
Adam is the local NFU chairman as well as having been on the Dairy board. Adam is also a board member of OMSCo having previously chairman of the Membership committee and the Devon area rep.
North East - Vacant Position
Please contact your regional office or county adviser for further information. Details can be found here https://www.nfuonline.com/about-us/our-offices/
Appointed:
Adrian Steele, Soil Association
Steven Jacobs, Organic Farmers & Growers
Regional Deputies:
Erica Bargman (South East)
Mark Wycherley (West Midlands)
Callum Weir (East Anglia)
John Alpe (North West)
Jon Perkin (South West)
North East & East Midlands remain vacant positions - please contact your regional office or county adviser for further information