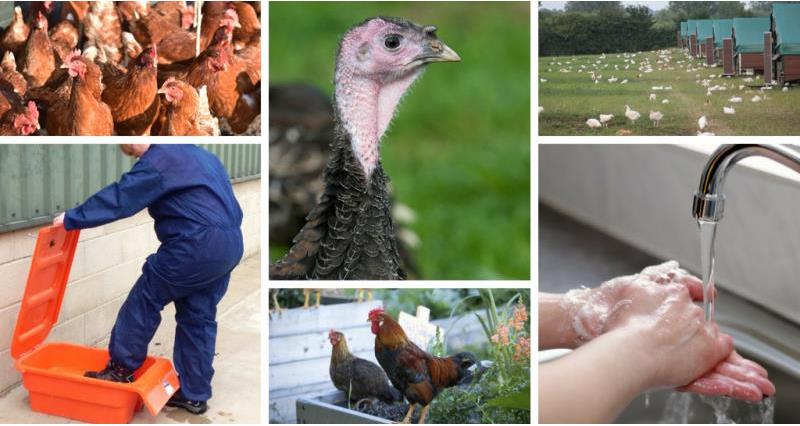 There have been a number of outbreaks of Newcastle Disease (ND) in Europe over the past month and Defra have updated their disease outbreak assessment for the incursion of ND in the UK. The risk level has been raised to medium and therefore we are reminding all poultry keepers to practice heightened biosecurity. Newcastle Disease is a notifiable disease which is highly contagious disease caused by a virus.
Find out more about the clinical signs for Newcastle Disease or read the NFU briefing for more information (login to access)
What can you do?
If you keep poultry, whether it's a few chickens in your garden or a large commercial enterprise it is important to review your biosecurity and ensure you have appropriate protocols in place. You should pay particular attention to the following:
Equipment - ensure all equipment is clean and do not share with other poultry enterprises
Vehicles - disinfect vehicles on and off site and park away from poultry buildings where possible
People - essential visitors only and foot dips and hand sanitisers at all entrances. If you or your staff have contact with other poultry make sure you take appropriate precautions before moving between sites, for example changing clothes, taking a shower and disinfecting footwear
If buying new birds it's important to check the origin of any birds you purchase and if they are being imported make sure they are accompanied by a health certificate.
If you vaccinate your birds to protect them against Newcastle Disease it's important to ensure the efficacy of the vaccination and always follow the manufacturers instructions for administration.
If you have any concerns about the health of your flock you should speak to your vet promptly.