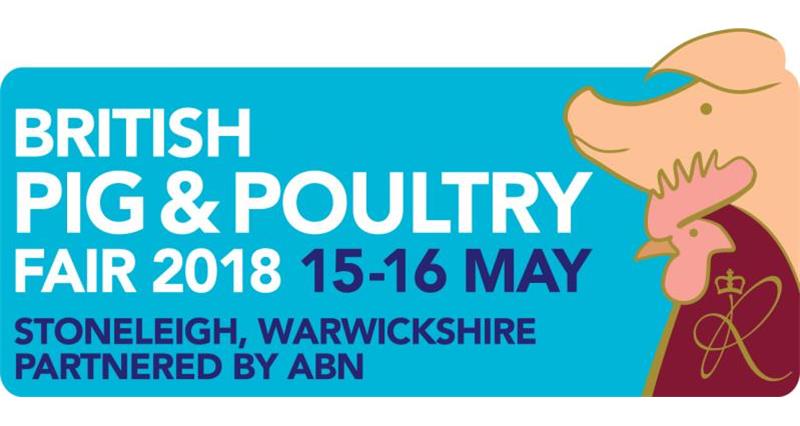 A warm welcome awaits all NFU poultry members who would like to make their way to the NFU stand at the British Pig and Poultry Fair on 15 and 16 May this year, located on stand 2 in Exhibition Hall 1.

At 10am on both days, Duncan Priestner, NFU Poultry Board Member, will be chairing the "Egg Outlook Forum - helping you plan ahead. Get the low down from industry experts on their predictions for the challenges and opportunities ahead for eggs".

At 12noon on both days, Gary Ford, NFU Chief Poultry Adviser, will be chairing the "Poultry Meat Outlook Forum – predictions for the year ahead. What should you be planning for? Two industry experts share their outlooks for poultry meat for the year ahead".

The forums are free to join and open to all visitors, offering a wealth of free advice from the industry experts and focussing this year on innovation and driving better performance.

Not only will Gary Ford be on hand during the event, but members of the hard-working National Poultry Board will be there too, led by newly appointed Tom Wornham.

Colleagues from Red Tractor will be on the stand to answer technical questions on the schemes, NFU Energy experts will focus on RHI health checks and the Electricity Buying Group, and the NFU Mutual will be there to discuss AI insurance related queries.

There will also be a variety of NFU advisers on hand to provide some special advice sessions, visiting guests from the retail sector, and NFU Customer Service Advisers will be available all day to assist with any membership enquiries.

Did you know that NFU members can get a 20% discount on the Christmas Turkey fund's promotional items such as turkey boxes and carcass bags – come and have a look at our newly designed merchandise for 2018.

Do come along and take the opportunity to meet some of the team and join us for afternoon tea and cake. We look forward to welcoming you!