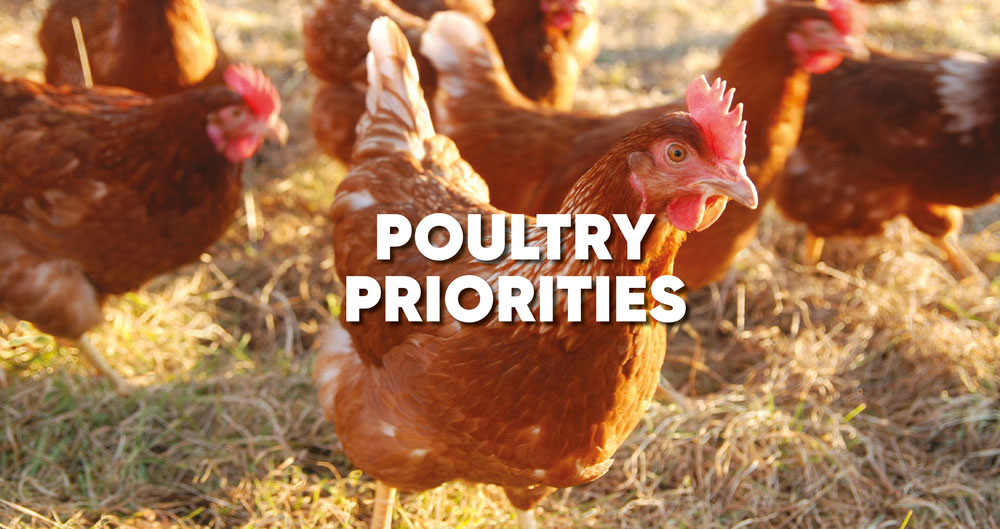 The NFU has set out three asks of the future government in Back British Farming: Brexit and Beyond - The NFU 2019 Manifesto. Here you'll find the main priorities for your farming sector:
Access to seasonal and permanent workforce: the poultry sector needs access to a competent workforce to be able to continue to deliver affordable, safe UK poultry meat and eggs. Around 61% of those currently employed in the poultry meat sector and around 35% in the egg sector are non-UK nationals. These are permanent positions. In addition round 13,000 seasonal workers are engaged in growing and processing Christmas turkeys. Jobs within the poultry sector require hard working, skilled individuals who need significant on the job training and experience.

Ensure trade policy protects our high quality standards of UK poultry production: The government must promote our high standards for a premium market both domestically and in future trade deals. It is paramount that the UK poultry sector is not undermined by imports produced to a lower standard. For example, this policy risks importing egg products from around the world that use battery systems that were banned in the UK in 2012.
Visit our General Election hub