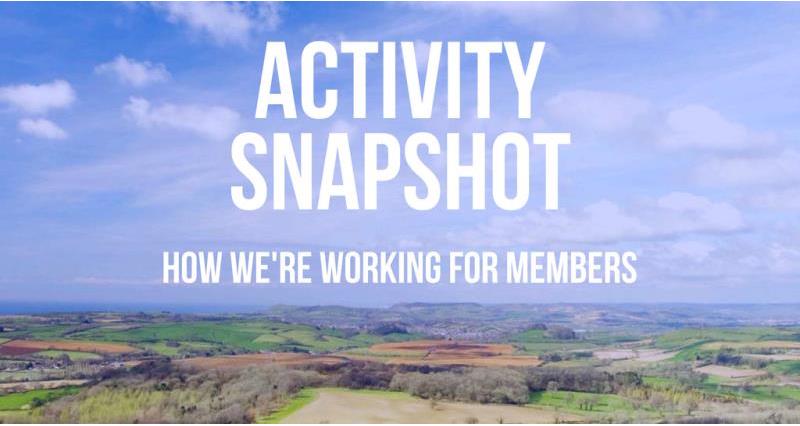 Each month the NFU's policy, food and farming and business services teams provide a snapshot of all the activity across the NFU, highlighting the work that the NFU is doing on the issues that affect its members.
Hear directly from the advisers who are working on the issues that affect you and your farming business.
Activity Snapshot is an interactive PDF that works on any phone/tablet/computer. Click one of the sections on the contents page and you'll jump directly to that page.