The NFU's second annual poultry research seminar, held at NFU HQ, Warwickshire brought together over 60 industry delegates, including researchers, farmers and those working in nutrition, welfare and breeding.
While innovation and new technologies, through data, robotics and genetics have played an integral role in productivity enhancements and progression in the poultry industry, there is sometimes a disconnect in communication between the academic world and the practical application of these new concepts on farm.
The seminar aimed to bring together parties from across the industry, with an aim of bridging this communication gap and to assist engagement between researchers and the farming community, to further understand how on-farm projects can be of value to all involved.
Speakers hailed from a range of backgrounds, including those working to engage farmers and academics together in farmer-led research opportunities.
Kate Still, Farming Programme Delivery Manager; representing Innovative Farmers said: "This kind of research benefits all parties as it adds a practical context for the researcher but also allows the farmer to better understand their animals and in turn potentially make changes that benefit productivity and further enhance animal welfare."
Bird health and welfare was a major theme across several speaker presentations, including that of Paula Baker, Project Research Officer at the Laying Hen Welfare Forum.
The research commissioned by the LHWF has centred around improving feather cover of commercial laying hens in all housing systems. Paula's work has involved liaising with a cross section of industry including farmers and veterinarians, which she described as key, in order to work towards the common goal to improve poultry welfare and sustainability.
A presentation which built upon the animal welfare theme was given by Annie Rayner, Research Coordinator at the Food Animal Initiative (FAI) Farms. Annie outlined a project ran in collaboration with 2 Sisters Food Group, Hook2Sisters and The Co-op, which culminated in a training video which the businesses involved have kindly gifted to industry for the benefit of all.
The video is particularly aimed at new entrants and encourages broiler producers to become more familiar with the behaviour of their birds as well as promoting 'positive behaviours'. These behaviours include wing flapping, running, jumping, dustbathing and scratching at the litter and are integral to high bird welfare.
This work provides a link between research and its practical application on farm, further educating those working with broilers with the goal of ensuring good welfare.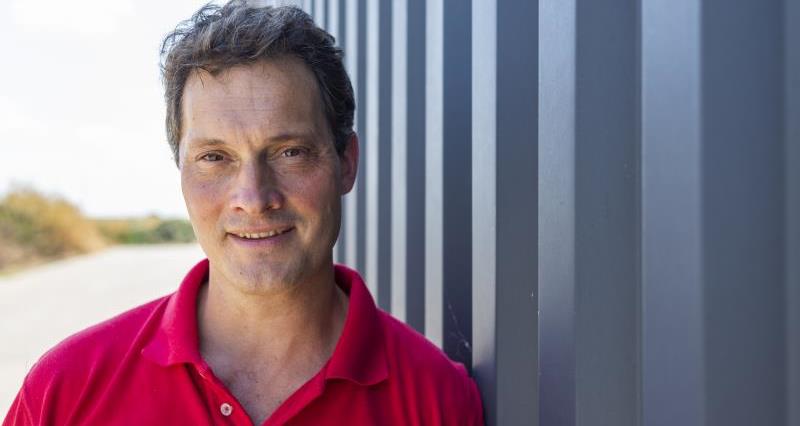 NFU poultry board chairman Thomas Wornham said: "The UK is renowned for its high animal health and welfare standards, with the poultry industry championing this across all production areas. Farmers are increasingly aware of the effect housing, feed and bird health and welfare have on overall productivity and are always looking for ways to continually improve."
Poultry nutrition was another key theme of the seminar, with speakers including Dr Emily Burton, Associate Professor at Nottingham Trent University presenting on her research into the use of nutrition as a tool to improve health and sustainability of poultry production. Dr Burton's research has focused on understanding interactions between feed materials and the gastrointestinal environment in poultry with three emergent themes:
Development of assessment methods for gastrointestinal response to feed and feed supplements
Screening of interventions aiming to positively influence the intestinal microbiome in poultry
Manipulation of raw materials to improve the utilisation by the bird
Miha Pipan, Chief Scientific Officer at Entomics Biosystems shared with the audience an insight into the innovative research being undertaken into insect supplementation as a method to boost on-farm productivity, health and welfare in laying hens.
Aimee Mahony, NFU Poultry Adviser, said: "The poultry industry is well established in embracing innovation and farmers are always looking for ways to increase their productivity whilst also making improvements in bird health and welfare.
"One of our poultry board priorities is to explore alternative feed raw materials for use in commercial poultry diets, and insect protein alongside other emerging novel technologies are a key part of this work area. We are also keen for the industry to continue practicing its high welfare standards and where possible improving these even further. Therefore, hearing about the insect supplementation trial Entomics have implemented on a laying farm in the UK is encouraging."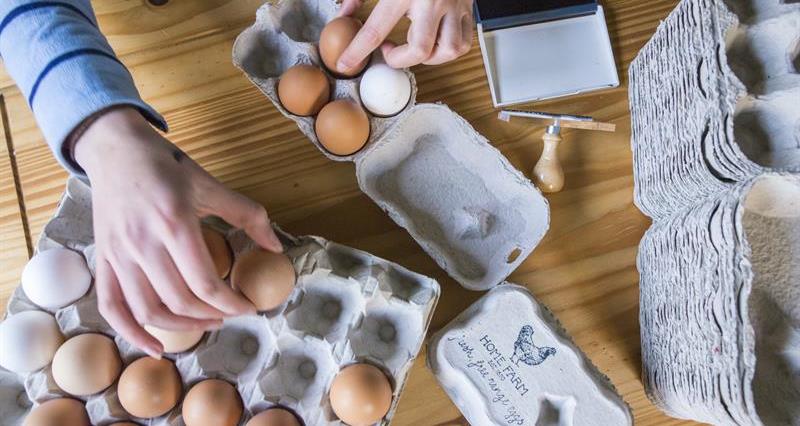 The seminar also developed a dialogue around public health and nutrition in relation to poultry-derived products, with Professor Tom Hill of Newcastle University discussing opportunities for nutritional enrichment of poultry products, including Vitamin D.
With eggs and poultry meat providing substantial nutritional benefits to human health, delegates heard ways these products can be further enhanced. Nuffield Scholar and Area Technical Manager for Lohmann GB, Jamie McIntosh shared key messages from his research into pathways in which eggs can be marketed to maintain a steady increase in egg consumption.
The use of data in the poultry supply chain was discussed by NFU dissertation sponsor, Sophie Thornton, who now works for Promar International as a Research Analyst. Her undergraduate research into blockchain technology explored the potential benefits of allowing data and information to be shared across the supply chain in real time.
See also: Understanding Blockchain technology
These included reducing costs for farmers and the agri-food chain through streamlining food chain information. Sophie said: "Awareness of data and technology can inform business decision-making at farmer level as well as across the supply chain, aiding the overall success of the supply chain".
The interwovenness of themes across all the projects discussed at the seminar, ranging from dietary supplementation to bird behaviour through to understanding the desires of consumers, demonstrates the need for collaboration across the supply chain, to provide value for farmers, industry and the consumer as well as continuing to improve bird health and welfare.
Building on our already high standards, these themes can all be considered and implemented throughout the supply chain to ensure the poultry sector continues to progress going forwards.