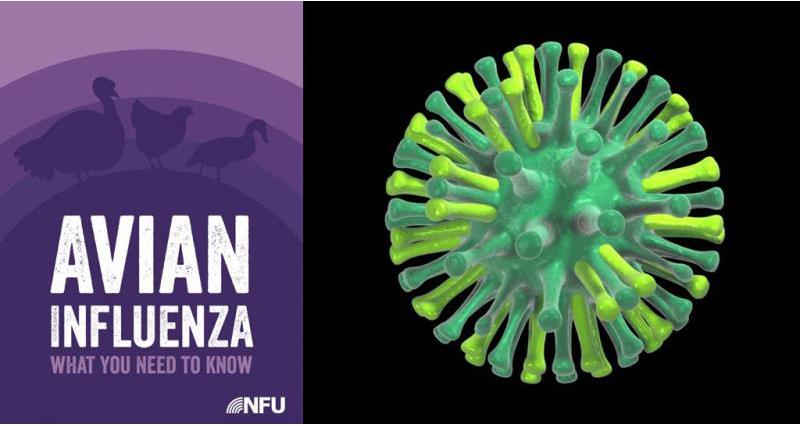 Low Pathogenic Avian Influenza of the H5 strain was confirmed at a commercial poultry farm in Mid Suffolk on 10 December 2019. All birds on the premises will be humanely culled.
A Restricted Zone of 1km is in place around the infected premises and within this Restricted Zone a variety of different controls are in place to prevent the spread of disease. These include restrictions on the movement of poultry, carcases, eggs, used poultry litter and manure. Poultry keepers in the Restricted Zone can now apply for movement licences for some specific movements from the zone.
There are also restrictions on bird gatherings (fairs, shows, exhibitions) and the release of game birds.
Defra said: "We are taking immediate and robust action and an investigation is underway to determine the most likely source of this outbreak.
Public Health England has advised that the risk to public health from this strain is very low and the Food Standards Agency has said that bird flu does not pose a food safety risk for UK consumers".
NFU Chief Poultry Adviser Gary Ford said "The last case of AI in a commercial poultry flock in the UK was February 2017 and the last case of notifiable Low Pathogenic AI was February 2015. Confirmation of notifiable LPAI on a broiler breeder farm in Suffolk acts as a timely reminder to all poultry keepers to remain vigilant and review their biosecurity protocols in order to protect their birds from disease".