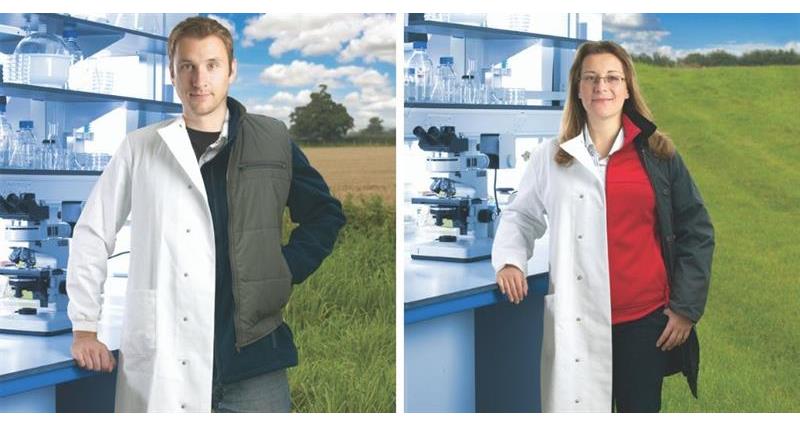 NFU national poultry board chairman, Thomas Wornham and NFU poultry adviser, Aimee Mahony recently attended the opening of a new £5.6m poultry research facility on the outskirts of Edinburgh, Scotland. Previous SRUC research facilities in Auchencruive, Ayrshire closed earlier this year and the open day at the new facilities on the 6 June provided attendees a chance to tour the new facilities and learn more about how they will be put to use.
NFU Poultry Adviser, Aimee Mahony provides an overview of the day:
Following the official opening of the research buildings in the morning, we joined a workshop in the afternoon, entitled 'mind the gap'. The workshop allowed delegates the opportunity to hear from numerous speakers who each had six minutes to pitch their ideas or piece of research. Speakers included researchers and producers as well as industry representatives which meant there was a broad spectrum of views on both challenges and opportunities that the poultry sector faces.
The new research facility is owned by the SRUC and was co-funded by CIEL (Centre for Innovation Excellence in Livestock) with money from Innovate UK. The facilities will allow scientifically sound replicated trials to take place, including both small-scale as well as more commercially relevant larger scale trials. A number of different potential projects are currently being discussed.
Poultry board chair, Thomas Wornham said: "around 140 delegates attended the opening of SRUC's new Avian Innovation and Skills Centre. A bespoke facility comprising two poultry units - one 1237 square meters and 693 meters respectively - where research to promote a productive poultry industry can be created. The complex has combined the 50 years of poultry experience from Auchencruive, Ayrshire and the vision of the governments Industrial Strategy, the result being an attractive environment for students and industry to work together.
The government's modern Industrial Strategy is a long-term plan for boosting the productivity and earning power of people throughout the UK. If you venture to the government website for Industrial Strategy, you will find an interactive map that gives a snapshot of the different sectors and their locations that have already received funding. Sectors included are as diverse as artificial intelligence, the green economy, future transport systems and supporting our ageing population".
The Centre for Innovation Excellence in Livestock (CIEL) is one of four Agri-Tech centres that has received funding from government with the aim of joining academia and industry to drive greater efficiency, resilience and wealth across the agri-food sector. A £90m investment from the UK's strategic innovation agency is enabling the centres to harness leading UK research and expertise as well as build new infrastructure and innovation.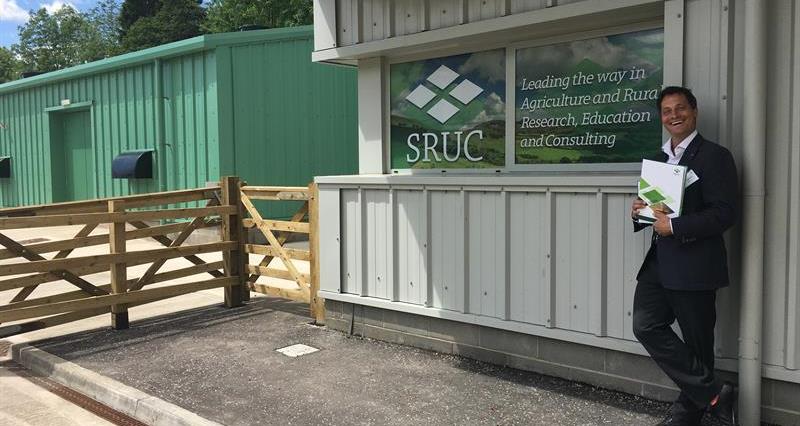 Mind the gap!
The workshop presentations were kicked off by CIEL Chair Tim Bennett (Ex-NFU President) and Lord Henley on increasing productivity with the use of technology and research, followed by an afternoon of presentations by various individuals carrying out different projects and research. Much of the research focused upon animal diet, in particular Jos Houdijk's work on home grown protein, advocating the benefits of pulses and beans for protein instead of imported soya and thus creating a moral debate on the carbon footprint of the poultry ration.
Carbon emissions were also discussed by Julian Bell from SAC Consultancy, who described the ability of an online tool to 'crack carbon codes'. Poultry health and welfare became reoccurring themes throughout the afternoon and were mentioned several times with many speakers and workshop participants emphasising the multi-factorial approach required when managing poultry.
Karen Campbell from Glenrath Farms in Scotland gave a personal account of the highs and lows of egg production over the years. Whilst consumer perception has seen a shift towards free-range eggs, the fast food millennial attitude to 'go large' on all purchasing choices means there is a disproportionate demand for large eggs in the market place at present which Karen described the impacts of as a 'real dilemma'. Karen also emphasized the importance of finding solutions based on science and said this was something Glenrath prided themselves on.
Future research was discussed with a particularly interesting PhD project looking at beak shape due to start in September. Another project which is being conducted as there is currently little known on the subject matter was looking at characterizing sleep in laying hens in different environments.
Thomas added: "Higher educational courses specific to poultry production are available in different formats including on-line HNC learning with group Skype debates to MSc opportunities. Although the poultry projects we had access to during the course of the afternoon came across as very academic, the college is conscious of producing research which can benefit the farmer and will have a commercial interest. Therefore, the importance of our sector to utilise this facility and the individuals within, creates an environment to strengthen and show the government that investment in Agricultural research and development can deliver increased productivity and profitability".