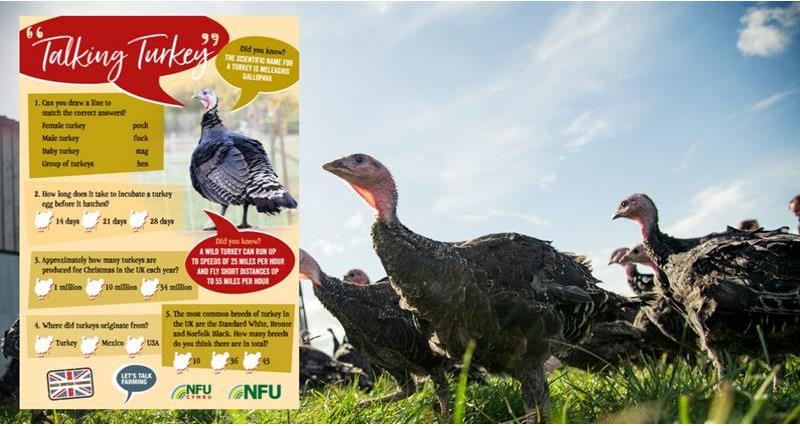 The NFU has produced a new 'Talking Turkey' worksheet for use by farmers to promote UK turkey production with the public and to help teach children about where their food comes from.
The information included in the worksheet aims to support turkey farmers in informing the general public about British turkeys.
They include questions and answers about UK turkey production, and where to buy a British turkey, as well as an activity to encourage children to think about birds' welfare needs.
NFU poultry adviser Aimee Mahony said:
"This is the second resource we have created for poultry members to use while hosting farm visits. It came about due to the interest expressed by turkey members who host groups on farm to show members of the public how they produce their turkeys.
"The quiz sheet has been designed in conjunction with the NFU's turkey group which is made up of a range of turkey members, all producing to different scales - from a couple of hundred birds to 10,000+.
"The questions are designed to inform members of the public about turkey production and promote the high welfare standards British farmers adhere to. I'm looking forward to seeing members using this new resource."
Also available: Eggucation worksheets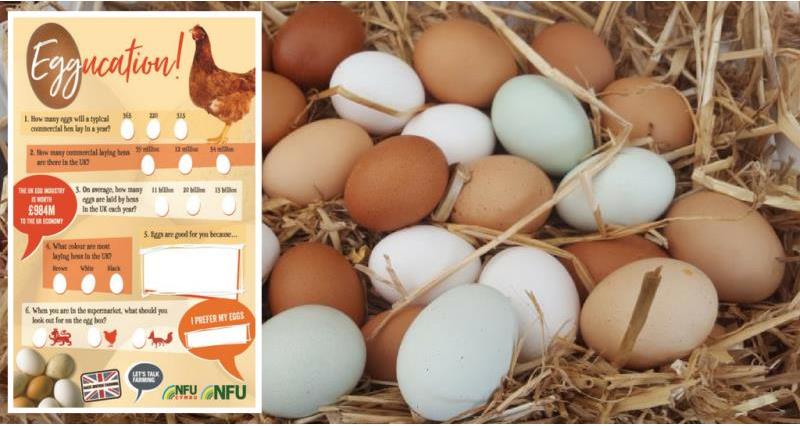 The NFU's Eggucation worksheets are available to download here, with information to help school children better understand the layer industry.
The worksheets include questions about the laying capabilities of commercial hens, encourage children to look out for the Red Lion stamp when shopping in the supermarket and teach them about different laying systems.
Find out more about the NFU's range of Proud of Poultry resources covering the sector's work on issues such as food safety, welfare, environment and innovation and technology.